Today, I took the subway to Union Square and I stumbled upon a huge farmer's market. I had never seen one so large before! It's technically called the Union Square Greenmarket. With over 50 vendors, it boasted an extensive array of fresh produce, breads, meats, fish, honey, and other local products. I began to think of a recipe that I could create without using an oven to cook, since my kitchen is still under construction. I bought large, thick cucumbers and some small- to medium-sized tomatoes. I also came across some Thai basil, which was not only beautiful, but has a stronger flavor than the typical variety.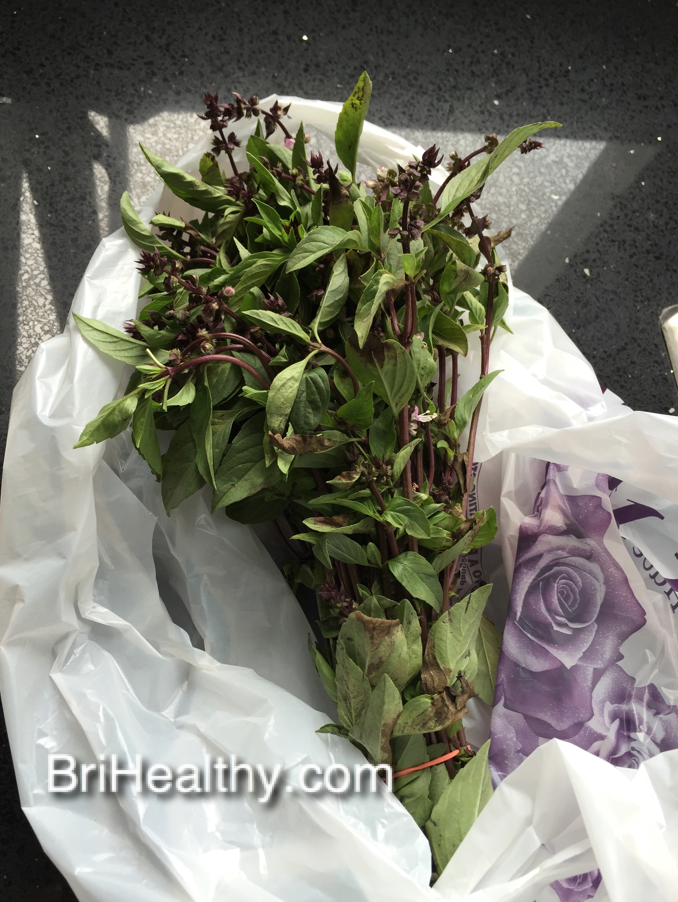 While walking from tent to tent, I saw a product called quark. I had heard of it before and knew it was a cheese product, but I didn't know much else about it. I hoped that its taste would pair well with the other ingredients that I purchased and decided to give it a try. Quark has a similar taste and texture to Greek yogurt, but it's a little cheesier. Once I tasted it, I couldn't wait to test out the recipe I had thought up in my head.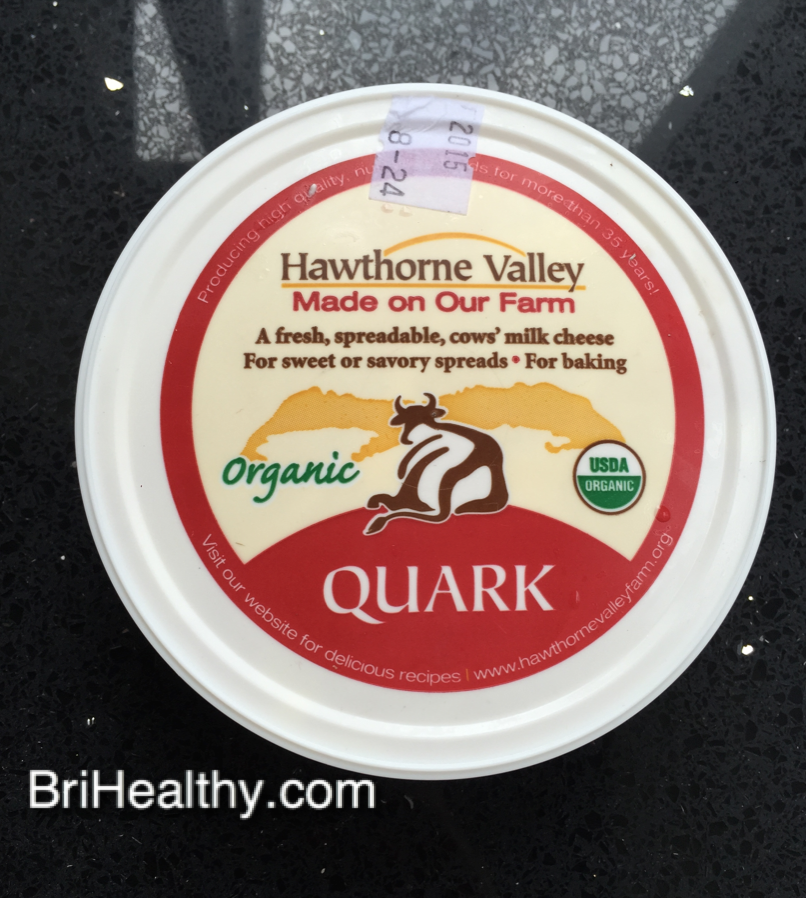 These Cucumber Quark Bites took me less than ten minutes to make and were so tasty! They're extremely low calorie, containing only about 80 calories total. The only real source of calories is the quark. These work perfectly as an appetizer, a snack at a party, or even a meal. I ate all of the ones I made in one sitting and I am still feeling full! They're too easy to prepare to pass up. Give these a try!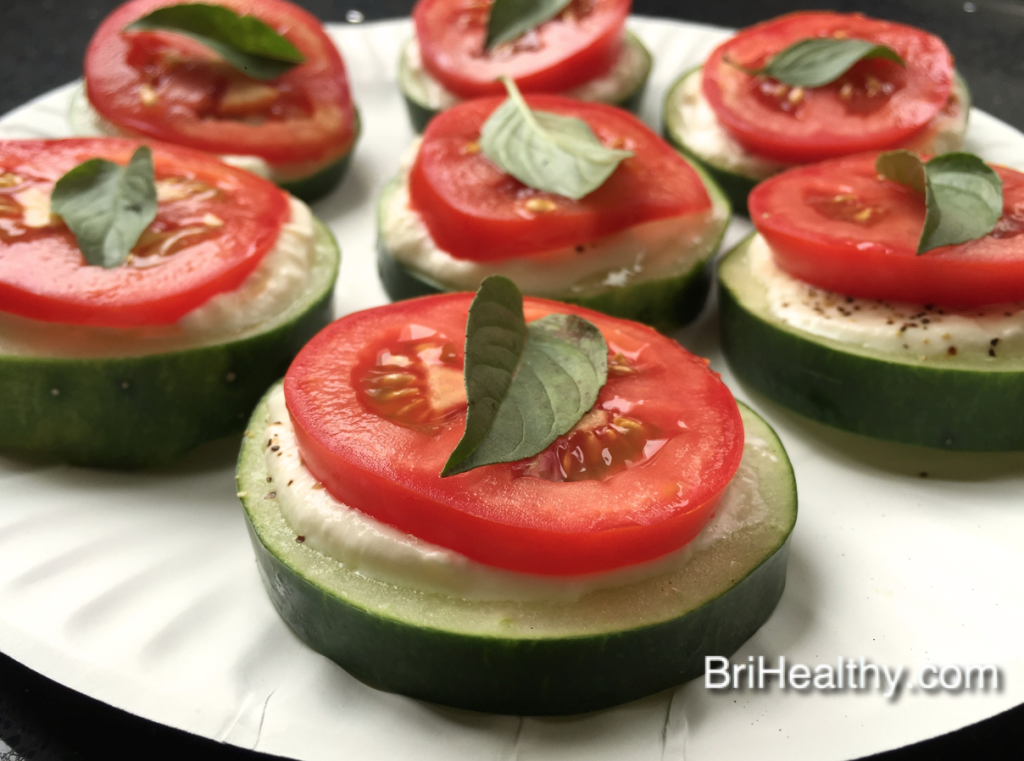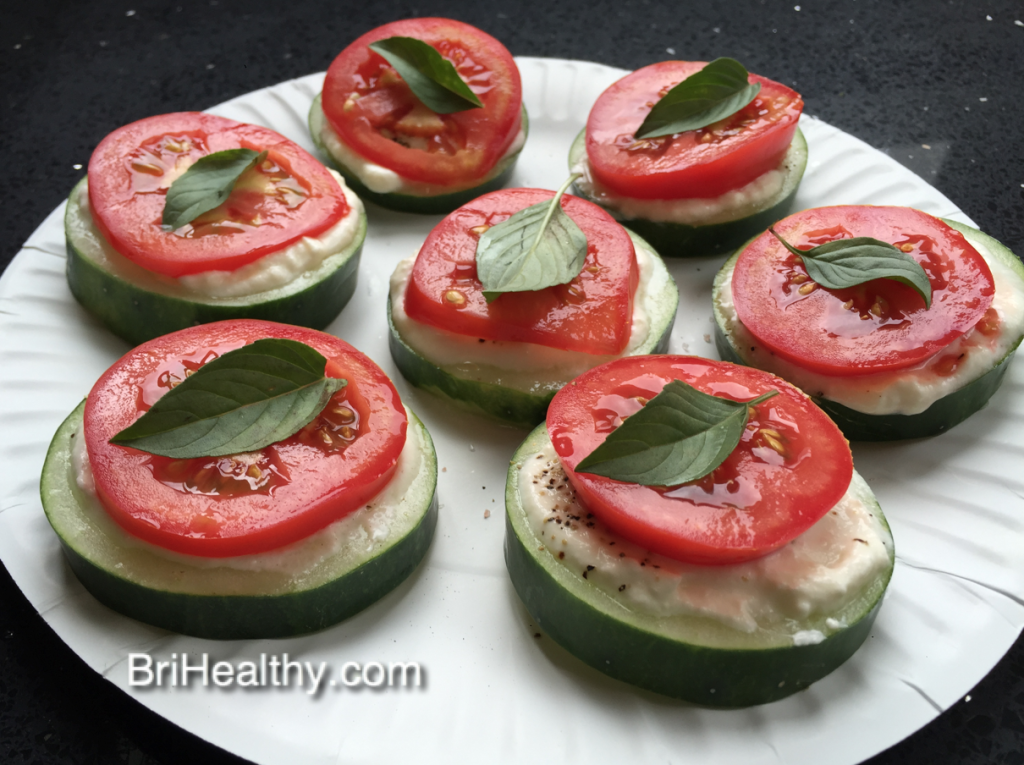 Cucumber Quark Bites
2016-11-17 21:14:26
Serves 1
Ingredients
½ large, thick cucumber
2 mini heirloom tomatoes (or any larger than a cherry tomato but smaller than a vine tomato)
3 tablespoons of quark cheese
Basil leaves (enough for 1 leaf per bite)
Pinch of salt
Black pepper
Instructions
Cut the cucumber into thick slices (about ¼ to ½ inch thick).
Evenly distribute quark on the cucumber slices and spread evenly.
Put a small amount of salt on each. Shake as much black pepper on each as desired. I did small shakes on each.
Slice tomatoes and place one slice on each cucumber.
Top with a basil leaf. Enjoy!
Notes
Calories: about 80 total
BRI Healthy https://brihealthy.com/