If you saw on my Instagram, I roasted some butternut squash yesterday. Instead of eating it plain, I decided to get creative and make a salad. Although I'm a health and nutrition blogger, I truthfully rarely prepare salads for myself. When I do, I remember how much I love how filling and delicious they can be. Once your squash is roasted and your chicken is cooked, this recipe is super quick to throw together. I used apple cider vinegar as a dressing to keep the recipe low calorie. Plus, the vinegar adds a nice, sweet taste to contrast with some of the more bitter ingredients and to enhance the sweeter ingredients. I brought this salad to my internship with me today and it was a perfect meal for on-the-go. This recipe is delicious and I highly consider you test it out for yourself!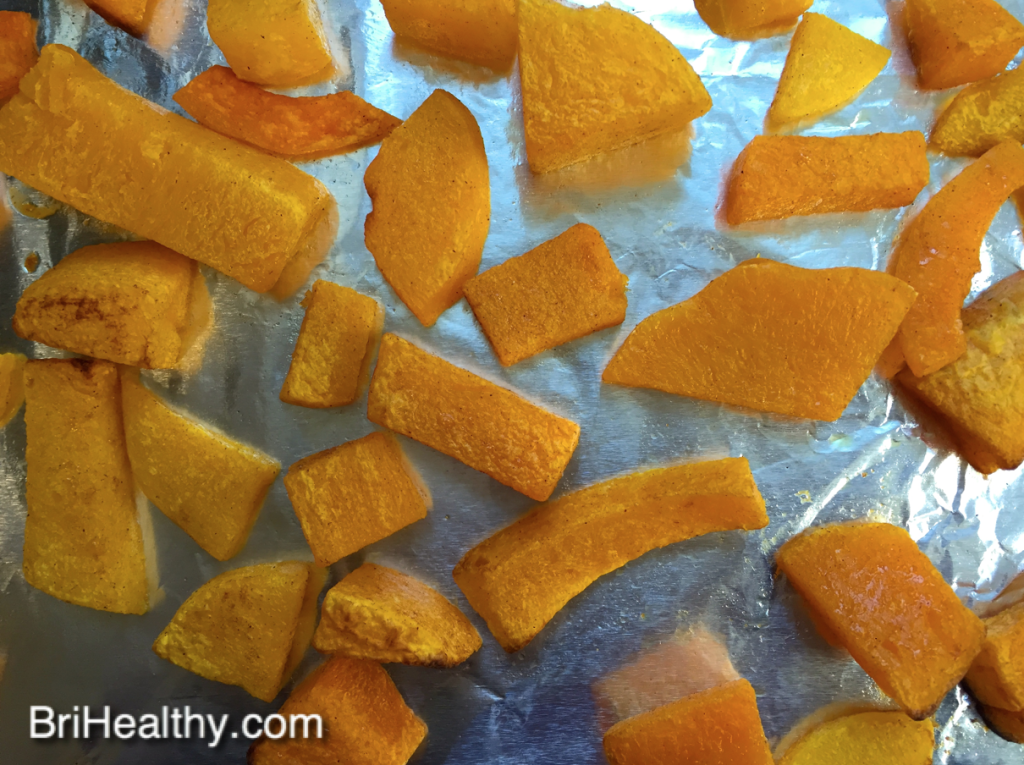 Makes 1 serving
Ingredients
2 cups baby arugula
¼ cup reduced fat gorgonzola cheese
4 oz grilled or baked chicken breast
1 tbsp unsweetened raisins or dried cranberries
½ cup raw butternut squash, cut into cubes
½ tbsp coconut oil (in liquid form)
Cinnamon
2 tbsp apple cider vinegar
½ tbsp roasted sunflower seeds
Salt, pepper, onion powder
Instructions for baked chicken
Preheat oven to 375ºF. You may want to do this before roasting the squash since it requires a lower oven temperature.
Trim visible fat.
Line a baking sheet with tin foil and place pieces of chicken on top. Season with a pinch of salt, a few dashes of pepper, and a sprinkle of onion powder.
Bake until cooked all the way through. Cooking time will vary based on size of chicken, but typical boneless skinless chicken breasts should be ready in about 25 minutes. Cut into each piece to make sure there's no pink left in the center.
Instructions for squash
Preheat oven to roast at 425°F.
Line a baking sheet with tin foil.
In a mixing bowl, toss the raw butternut squash cubes with the coconut oil using tongs or a large spoon, ensuring each piece is covered with oil. Add a couple dashes of cinnamon and mix well.
Lay out on the baking sheet and roast for about 20-24 minutes, making sure none of the cubes are overlapping.
Instructions for salad
Add arugula, baked/grilled chicken, roasted butternut squash, sunflower seeds, gorgonzola, raisins/cranberries, and apple cider vinegar to a plate or bowl. Toss well. Enjoy!
Calories: about 400 in entire recipe. To reduce calorie content, eliminate sunflower seeds, which will bring the calorie count to about 360 calories.