Ever since I attended the Juice Crawl here in New York City last weekend, I have been craving freshly pressed juices. The ones in the stores that I tried are fantastic, but it's an expensive habit to buy juice daily. I decided to try making my own juice at home with my Nutri Ninja Auto IQ. The Ninja has a setting called Auto Extract which blends the ingredients so smooth and is said to extract more vitamins and nutrients than a typical blender. Juices are typically made with a machine that provides only the juice and none of the fruit's fiber. When using a blender like the Ninja, you get all of the nutrients, in addition to the high fiber content. In other words, you get the best of both worlds and it's much easier to clean!
During the Juice Crawl, one of my favorite flavor combinations was pineapple and jalapeño. For my first trial of juice concoctions, I decided to combine freshly cut pineapple, jalapeño pepper (with the seeds removed), celery stalks, and water. The sweetness of the pineapple and the spiciness of the jalapeño create such an incredible flavor. I removed all of the seeds and my juice was not spicy at all. Next time, I want to include some of the seeds to get that spicy kick that I experienced in some of the juices on the crawl. Regardless, this juice is still super refreshing and energizing!
Try this out in your blender at home. I highly suggest using a blender that is designed to break down fruits and vegetables for juicing purposes, like the Nutri Ninja. You'll save money by making it on your own and it won't take much time out of your day!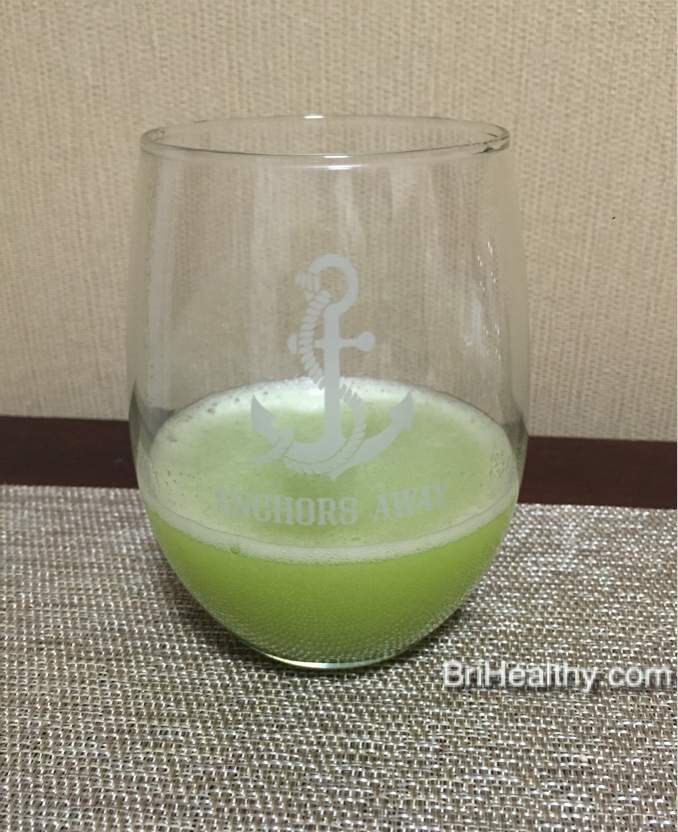 Fresh Pineapple Jalapeño Juice
2017-07-17 21:53:19
Serves 2
Ingredients
1 cup diced pineapple
4 celery stalks
1 small jalapeño pepper, most seeds removed
1 cup water
Instructions
Add the chopped pineapple and jalapeño to the blender.
Break the celery stalks in half and place in blender.
Add water to the blender.
Blend until smooth. Enjoy!
Notes
Calories: about 50 per serving
BRI Healthy https://brihealthy.com/