It's always a sad moment when I'm about to cook breakfast and I realize that I used up the last of my eggs the day before. Fortunately, I usually have a carton of liquid egg whites in my refrigerator. I typically eat the same thing for breakfast every day (a slice of Ezekiel toast with one tablespoon of peanut or almond butter and two eggs over easy), but change can be a great thing! My runner-up for whole eggs is egg whites due to their impressive nutritional content.
Egg whites are not only fat-free and low calorie, but they are also packed with protein. Many bodybuilders eat egg whites frequently as a muscle-building meal because it's filling, all-natural, and its macronutrients are ideal for building a lean, muscular physique. In just 3 tablespoons of liquid egg whites, there are 5 grams of protein and only 25 calories! If you use 15 tablespoons, which is a fairly large portion, it's only 125 calories and 25 grams of lean protein! That's why I refer to egg whites as a "slim-down meal." You can eat so much of it and still limit your calorie intake while consuming an excellent amount of protein.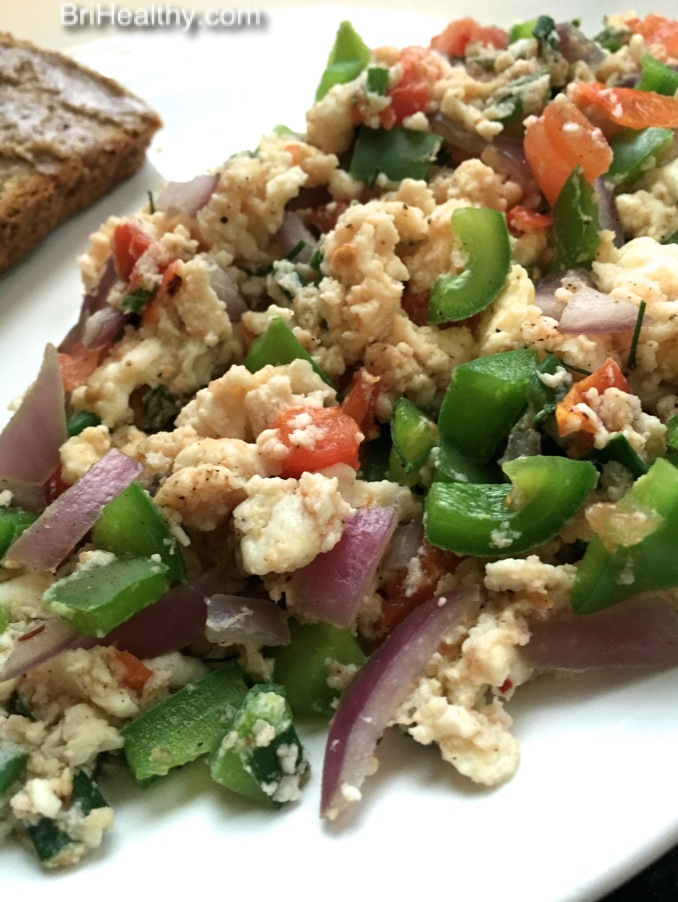 Egg whites tend to be bland without any spices or additional ingredients, but there are so many combinations of flavors to add to your egg whites. I had a few vegetables and some herbs laying around that I decided to incorporate into my breakfast. Try this recipe out and notice how satisfied you'll feel after. You can add and subtract various vegetables to give it your own personal flair. This recipe is perfect for anyone who's trying to build muscle, lose weight, or both! It's super quick and easy to make. Let me know how you love it!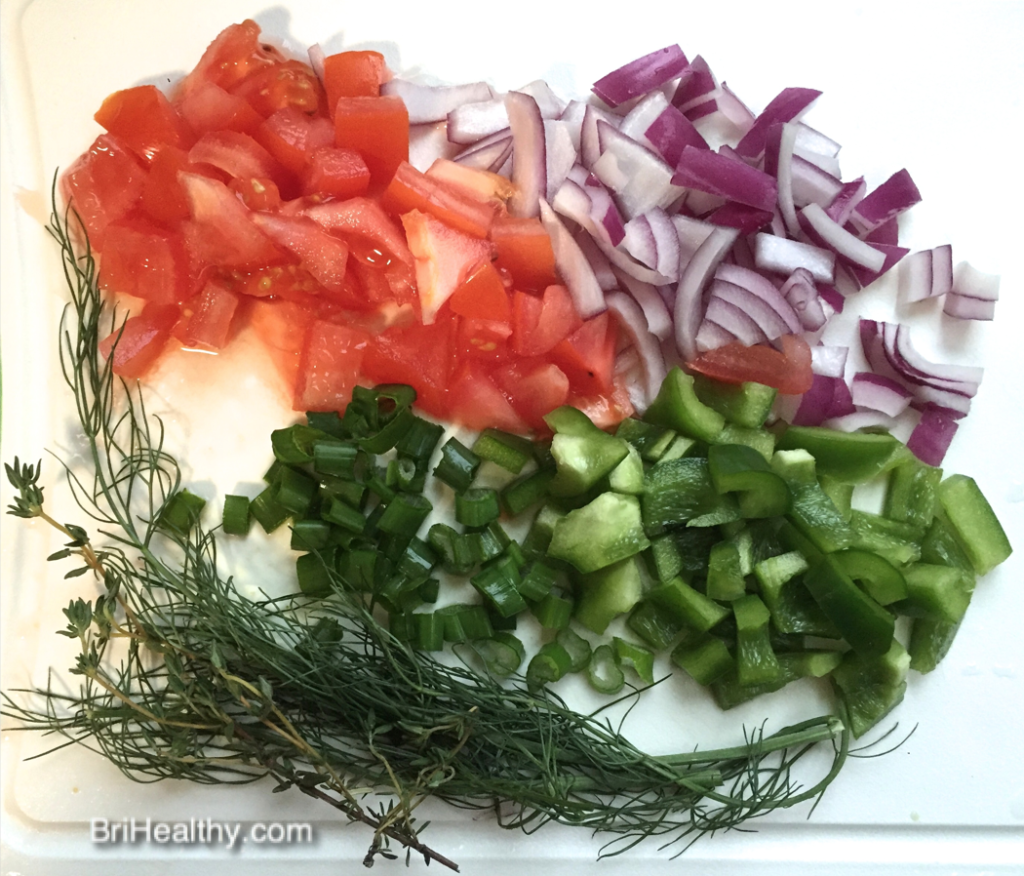 Makes 1 serving
Ingredients
15 tbsp liquid egg whites
½ medium tomato, diced
½ red onion, diced
2 scallion stalks, cut into small rings
½ green pepper, diced
Fresh dill, cut
A few thyme leaves
Pinch of salt
Pinch of black pepper
Instructions
Heat a pan on low heat and spray with nonstick spray.
Add egg whites to pan.
Add remaining ingredients while egg whites are still liquid.
Scramble the mixture until cooked all the way through.
Enjoy by itself or with hot sauce or salsa!
Calories: 140