Have you ever wanted to indulge in buffalo chicken and feel great about it? If so, these amazing, delicious 30-Calorie Buffalo Chicken Meatballs need to be the next recipe you make! The Super Bowl is tomorrow, and as my second Super Bowl Swap, these meatballs are a must-make. Of course, these are an excellent party food, but they really are perfect for any occasion. You can make these for lunch or dinner, or even as an appetizer to share with your guests. They're very easy to make, loaded with lean protein, and they're very filling (so you won't keep thinking about those cupcakes).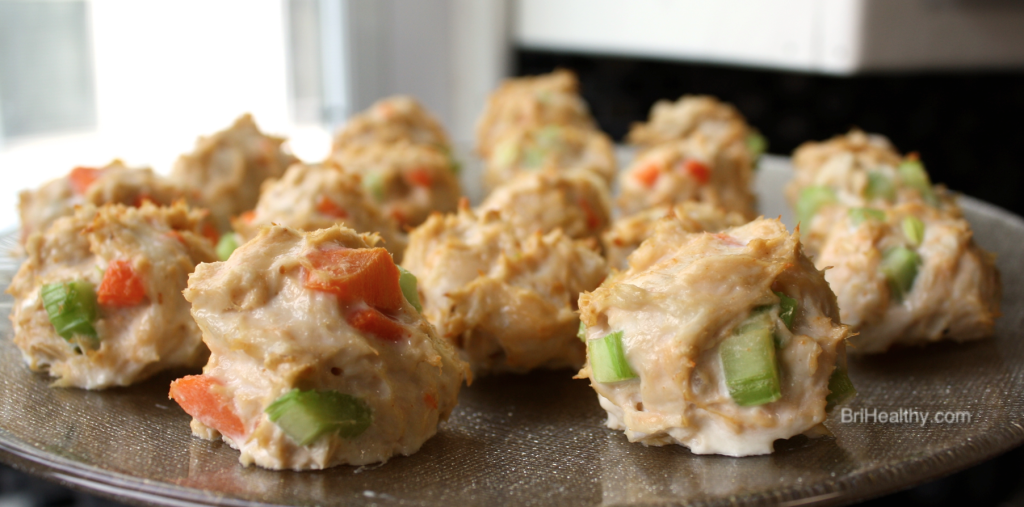 I decided to add celery and carrots, since those two veggies are typically served along with buffalo chicken wings. They add a nice, crunchy aspect to the tender, juicy meatballs. I added hot sauce to the meatballs themselves, but I also doused them with additional hot sauce when they were done. I find that Frank's Red Hot is the best hot sauce to use when making anything buffalo-style. Plus, it's a clean condiment!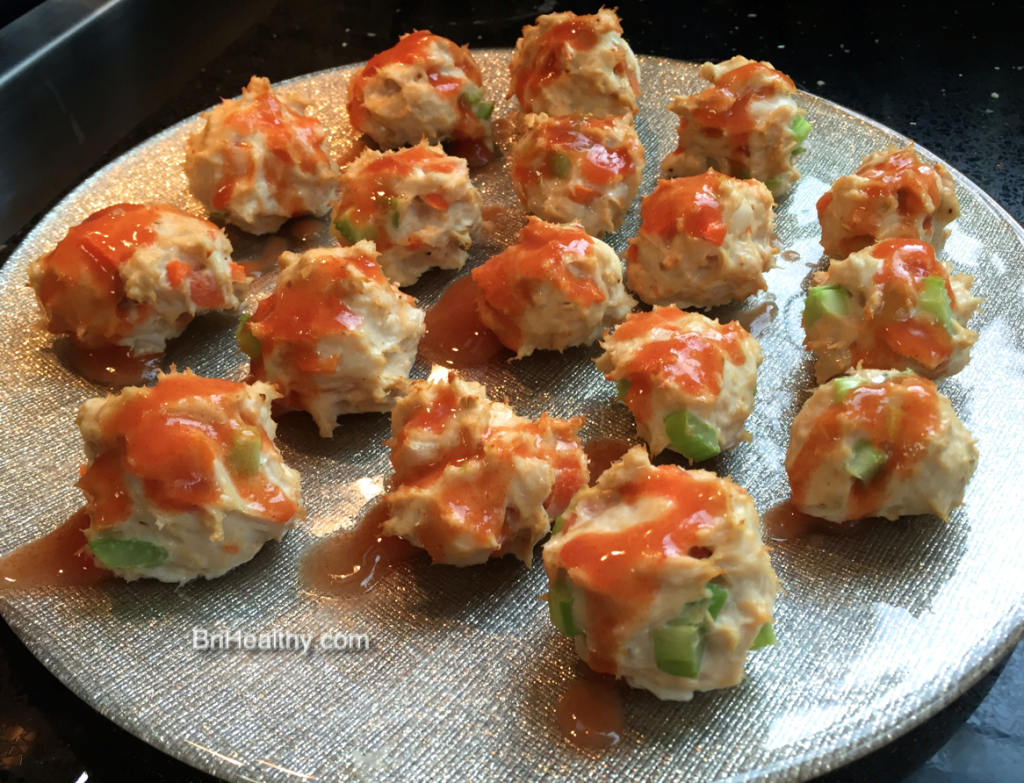 Although blue cheese dressings tends to not be clean, it's okay to enjoy these with a small amount of it. Remember, everything in moderation! I found a blue cheese dressing made by Bolthouse Farms that's made with yogurt and is only 35 calories per two tablespoons. It's not 100% clean, but it's definitely a healthier choice than typical blue cheese dressing. If you want to go for a cleaner option, you can top these with fresh, crumbled blue cheese. No matter what you do, these are delicious!
Give these a try for game day. At only 30 calories per meatball, you can feel great about eating them!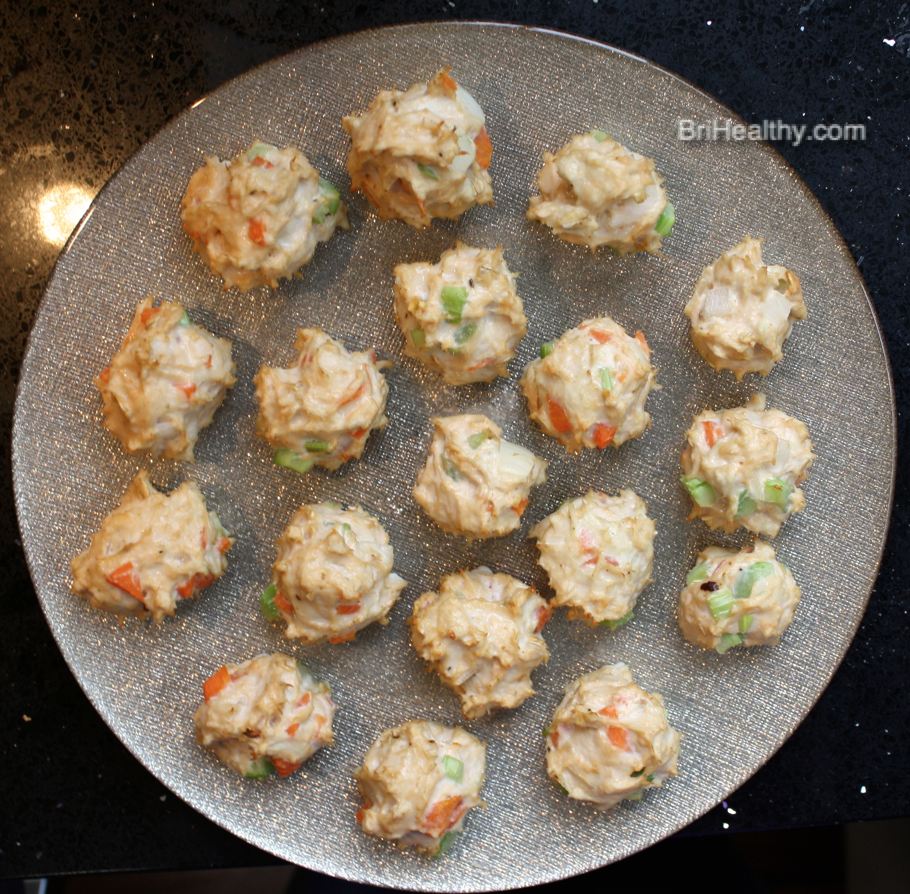 30-Calorie Buffalo Chicken Meatballs
Makes about 20 meatballs
Ingredients
1 lb 99% lean ground chicken
1 celery stalk, diced
½ large carrot (or 3 baby carrots), diced
¼ white onion, diced
1 egg
1 tablespoon whole grain oats
⅛ cup Frank's Red Hot sauce (plus extra to top)
½ teaspoon salt
Black pepper
Crushed red pepper
Garlic powder
Instructions
Preheat oven to bake at 400°F. Line a baking sheet with tin foil.
In a large mixing bowl, add ground chicken, egg, oats, salt, black pepper, crushed red pepper, and garlic powder. Mix well.
Add diced celery, diced carrot, and diced onion, and Frank's Red Hot sauce. Mix well.
Form meat mixture into meatballs 1-2 inches in diameter. Place them on baking sheet.
Bake for about 10-12 minutes, or until cooked through.
Place on a serving tray and top with a drizzle of Frank's Red Hot sauce.
Serve with crumbled blue cheese or a side of blue cheese dressing, along with celery, carrots, and extra hot sauce. Enjoy!
Calories: about 600 in entire recipe, so 30 calories per meatball if 20 are made