On a hot summer day, there's nothing like a refreshing, sweet smoothie to cool you down. After today's intense and super fun Zumba class on this 93 degree day, a smoothie was exactly what I desired. When I returned home, I checked my fridge to see what ingredients I could throw together to make a healthy, natural, and delicious drink. I don't usually include Greek yogurt in my smoothies, but I tried something new and it tasted incredible!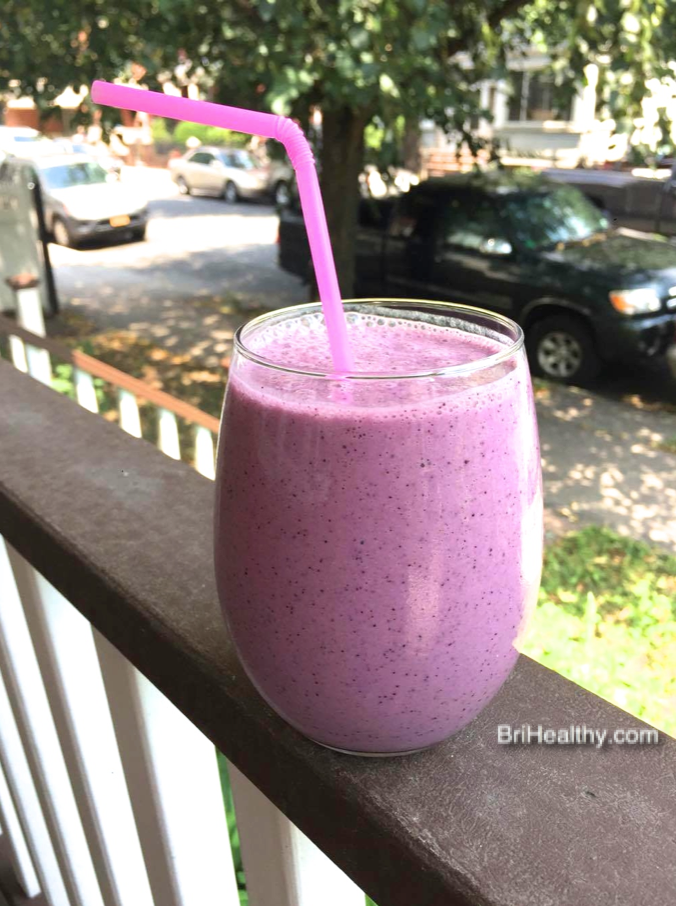 There's so much protein packed in this smoothie, in addition to the various other nutrients it contains. The blueberries provide antioxidants and other nutrients, which together can lower the risk of cardiovascular disease and also improve cognitive function and memory. Pineapples can help fight skin damage, improve heart health, and aid in digestion. The flax and chia seeds contain Omega-3 fatty acids and fiber, while the Greek yogurt supplies lots of protein. All of these mentioned ingredients are anti-inflammatory as well. These are just a few of the health benefits of this smoothie and you'll be able to feel them when you try it!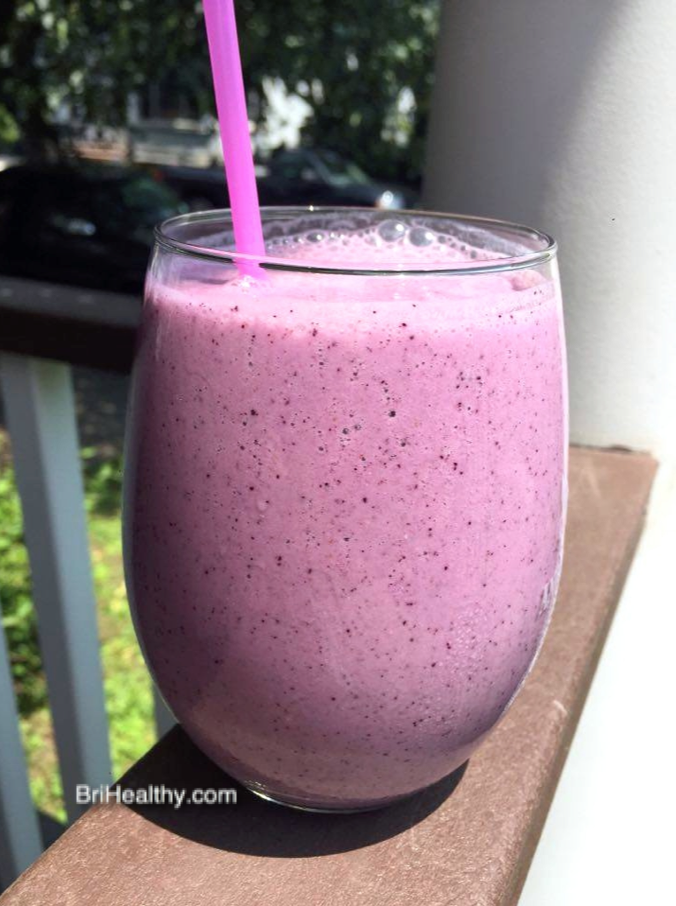 Pineapple Blueberry Protein Smoothie
2016-07-18 11:05:57
Serves 1
Ingredients
½ cup unsweetened almond milk
1 6 oz container plain Greek yogurt (I used Fage 0%)
½ cup blueberries
½ cup fresh diced pineapple
½ tablespoon flax and chia seed blend (or 1 or the other)
6 ice cubes
Instructions
Add all ingredients to a blender and blend until smooth.
Enjoy!
Notes
Calories: about 230
BRI Healthy https://brihealthy.com/