Once again, the holidays have snuck up on us WAY too quickly, in my opinion at least. I actually still have some more holiday shopping to do! Sometimes you just need a simple, inexpensive present if you haven't yet completed your gifting. I thought of an easy, healthy, edible creation that you can give to anyone on your list (unless they have a nut allergy). These homemade trail mix jars only take a few minutes to put together and they're so cute!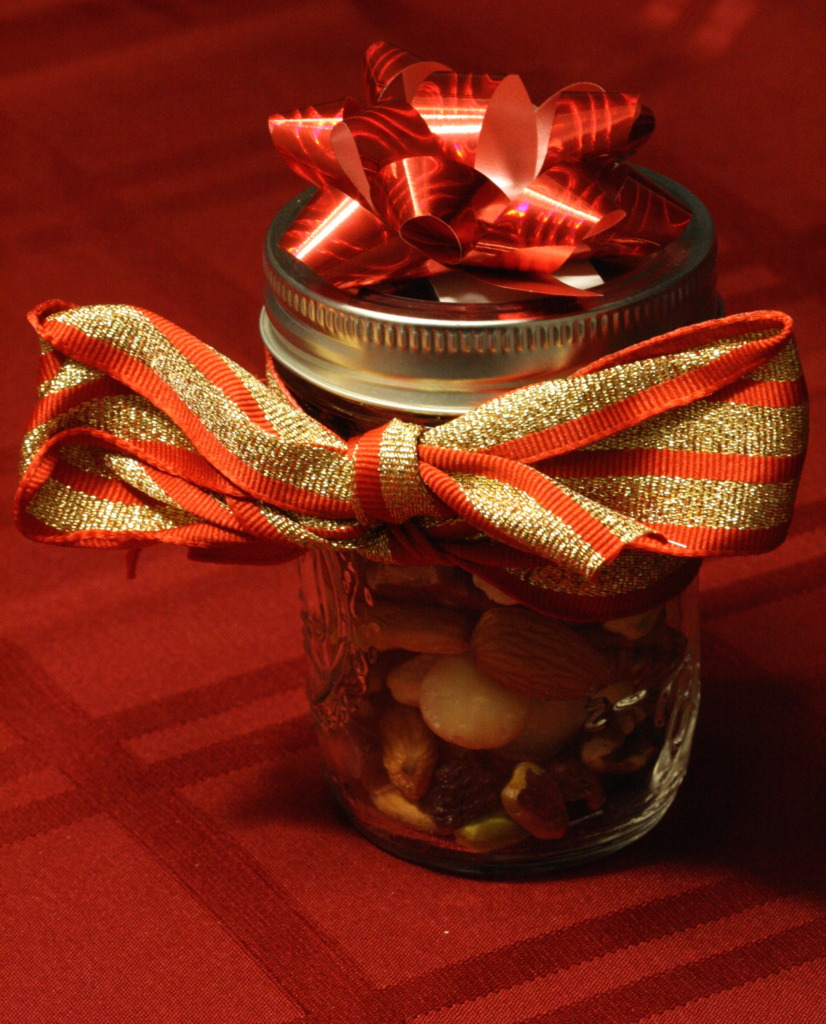 First, you'll need to buy your supplies. I bought some 8 ounce Mason jars, a roll of ribbon, a bag of traditional holiday bows (with adhesive), various mixed nuts, unsweetened raisins, and dark chocolate chips (I used Lily's, which are made with stevia).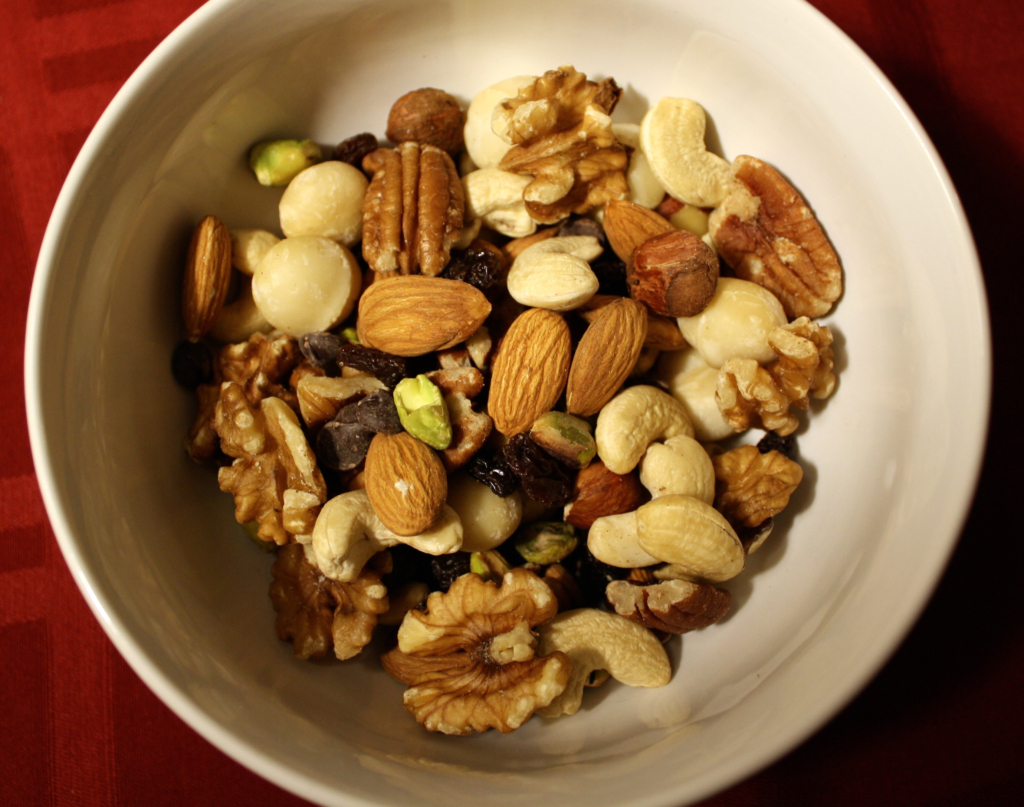 For clean eating purposes, it's best to use unsalted, unflavored raw nuts. Often times, flavored nuts can contain unhealthy ingredients, such as MSG or artificial flavors. I purchased mine from the bulk goods section of my health food store so I was able to pick out exactly how much I needed. The nuts I used were cashews, almonds, hazelnuts, pistachios, macadamias, pecans, and walnuts. Of course, you can mix and match which you choose to include in your trail mix. After all, it's your own personal creation, so have fun with it! Some other ingredients you can include are peanuts, toasted coconut pieces, dried cranberries, dried apples, pumpkin seeds, etc. Once you have your ingredients together, you're ready to assemble your gift!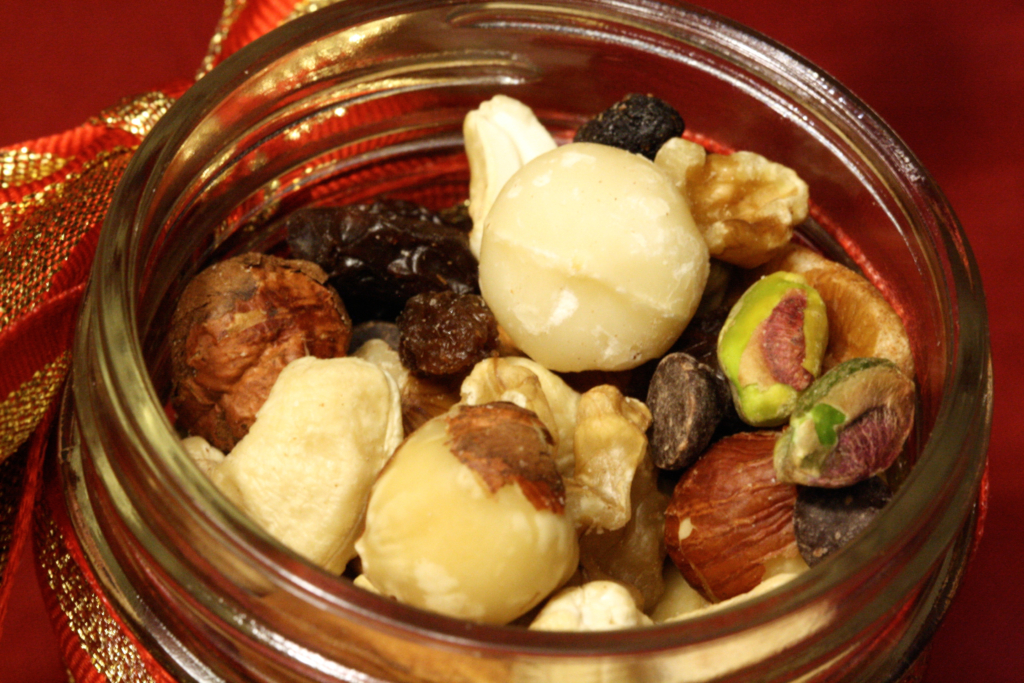 Homemade Trail Mix Jars
Take out one jar and remove the lid. Cut a long strand of ribbon from the roll and tie it around the top portion of the jar. Tie it into a beautiful bow.
In a bowl, add all of your trail mix ingredients. Toss to combine them well.
Pour the trail mix into the jar.
Put the lid back on the jar and stick a holiday bow on top. Your gift is complete!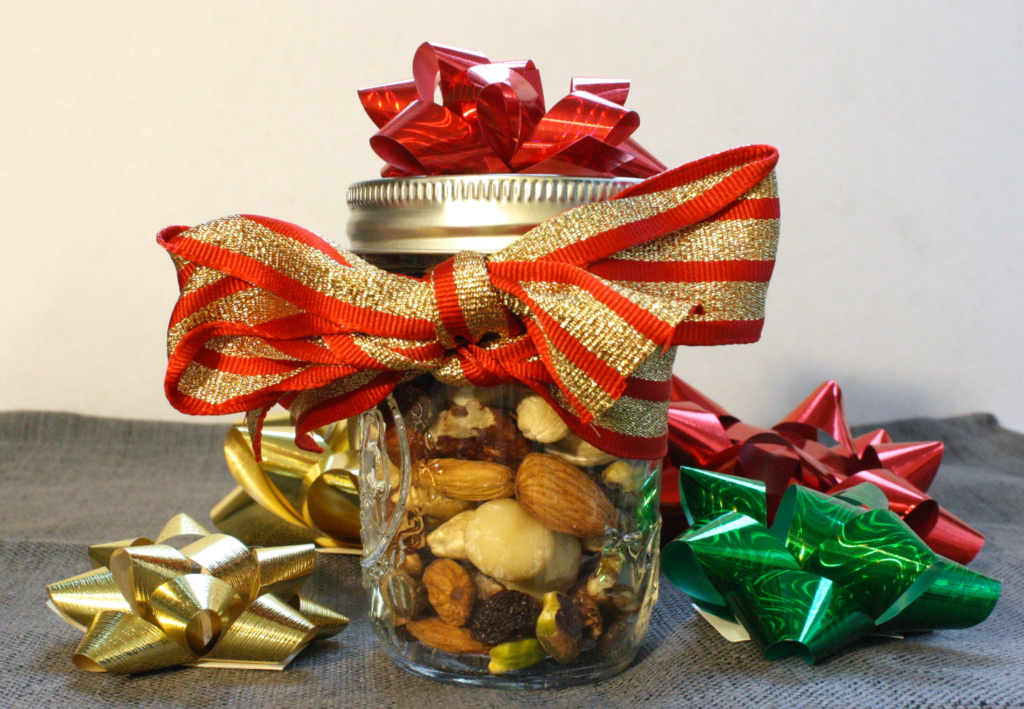 It's helpful for the recipient if you write down all of the ingredients of the trail mix on a sticker or on a separate card, just in case there's an ingredient that he or she doesn't enjoy. Stick these in mini gift bags, add some tissue paper, and gift away! People will enjoy the fact that you made the trail mix on your own. It always adds a heartwarming touch to know that your gift was homemade and extra thought was put into it. If you're scrambling for a last minute gift, you should give these a try!