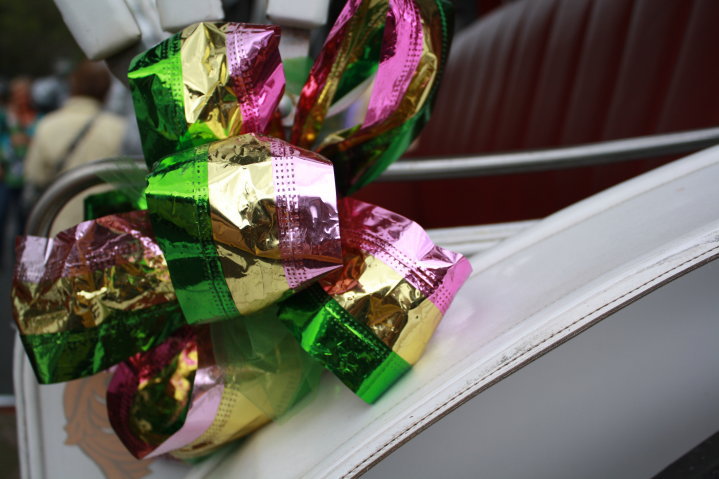 I went to New Orleans years ago as a teenager for a school chorus trip. I immediately fell in love with the culture that enthralls you when you visit. We were there about a month after Mardi Gras (Fat Tuesday) and there were still strands of beads decorating the trees and people seemed to still be celebrating. It was the most wild place I've been to in the United States (more wild than New York City – that's saying something!) and now that I'm much older, I'm craving to return.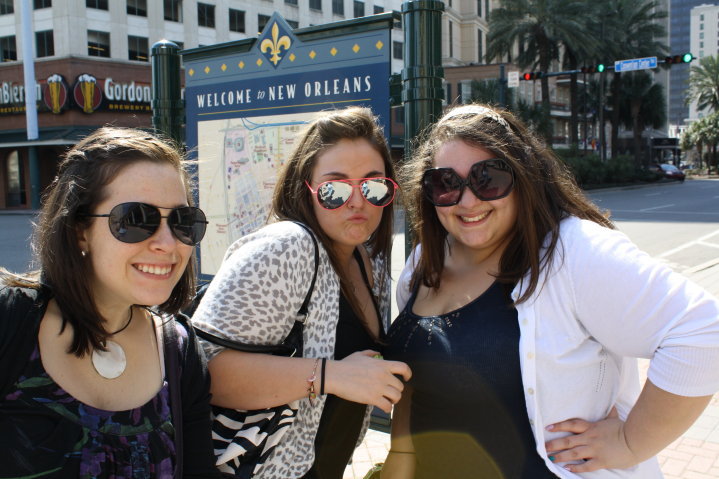 During my visit, I did not try as many culturally diverse foods as current Bri would like to, including the famous beignets at Café du Monde, crawfish, and gumbo. The word "gumbo" never seemed to appeal to me, especially having come from an unfamiliar culture. With Mardi Gras quickly approaching, I researched recipes to healthify and I came across one for shrimp gumbo on Taste of Home. I based my recipe on this one and modified it so that it's only about 250 nutritious calories per serving. Before I started cooking the dish, I decided to learn some of its history.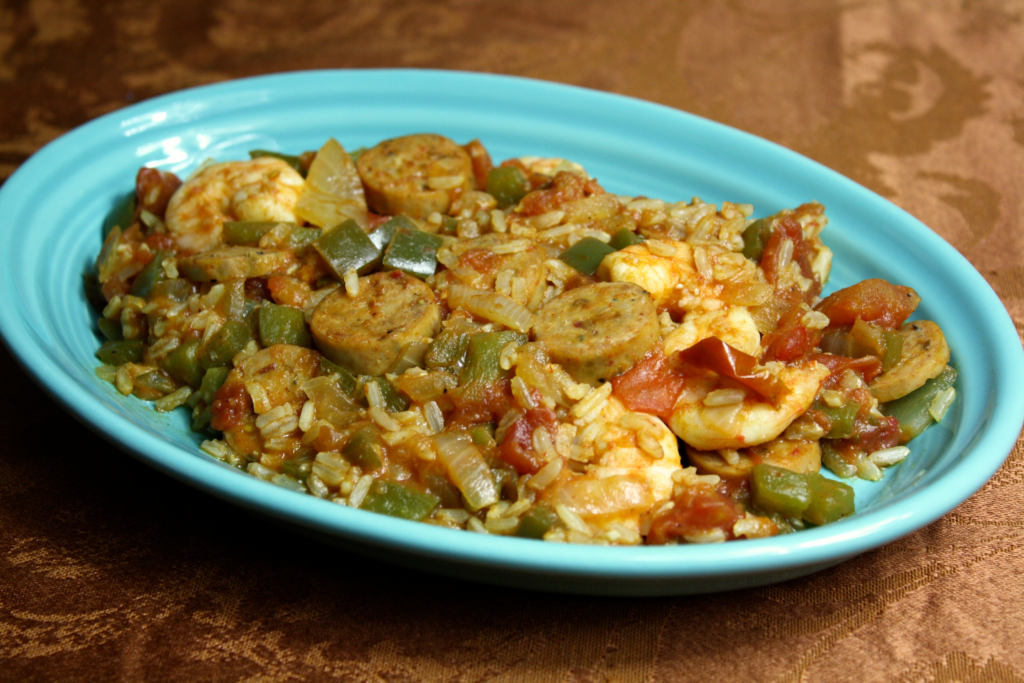 According to Southern Foodways Alliance, the name "gumbo" is derived from a West-African word that means "okra," which signifies that the dish was originally made with okra. The dish originated in Louisiana in what is believed to be the 19th century. There are two main styles, Cajun and Creole, that differ in consistencies and ingredients. They have been made with various proteins, including ham, crab, chicken, oysters, shrimp, beef, and even bacon.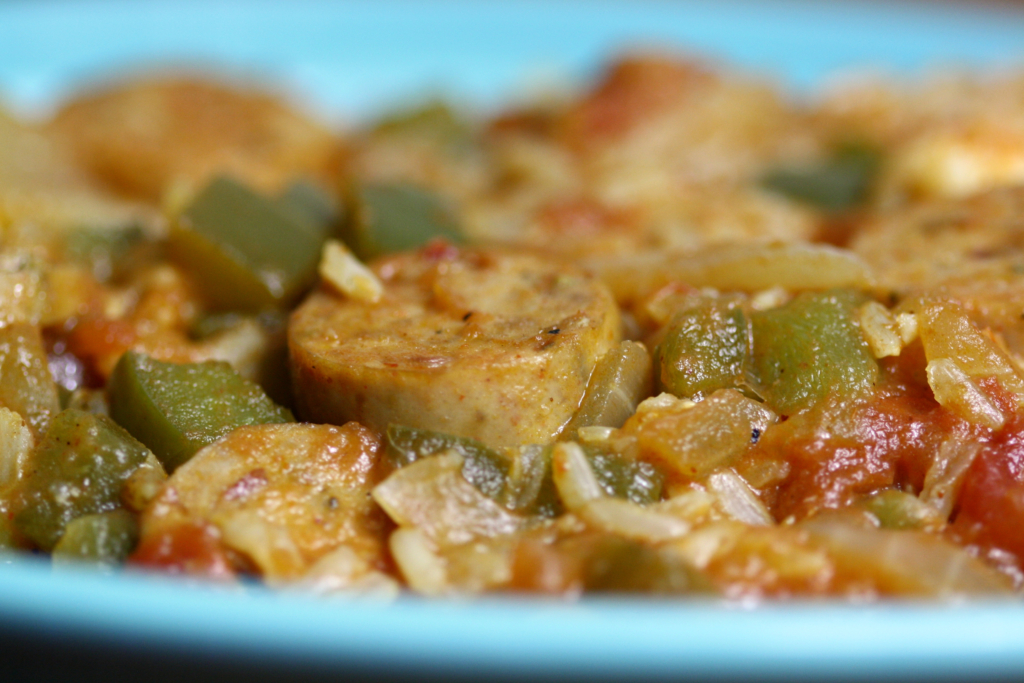 The proteins I selected were chicken sausage and shrimp. I am a big fan of Bilinski's sausages because they're clean, low calorie, and super filling. The best variety to use in this dish is their Cajun with Cayenne Pepper, Herbs, & Spices flavor. I used Frank's Red Hot for the hot sauce as well. This dish is easy to throw together and very filling. It has a bit of spice that gives it that Louisiana flavor kick. I served it to a few guests at my house (people that do not typically eat clean, low calorie meals) and everyone absolutely loved it. This dish is perfect for any time of the year, but especially Mardi Gras. In fact, you can even consider it "Skinny Tuesday" (or Mardi Mince) with this dish!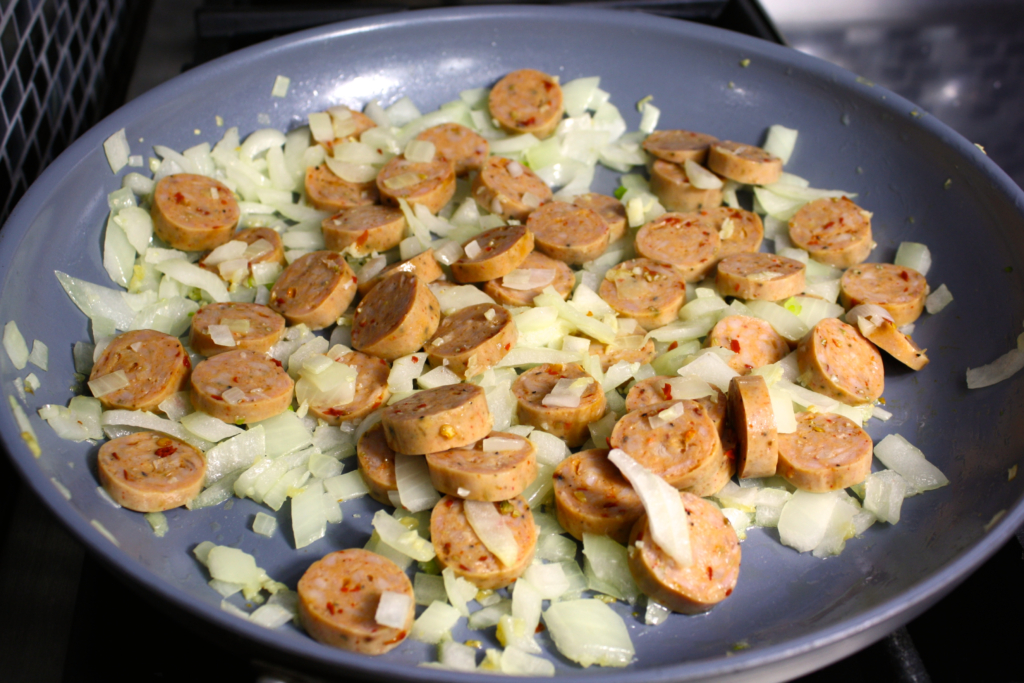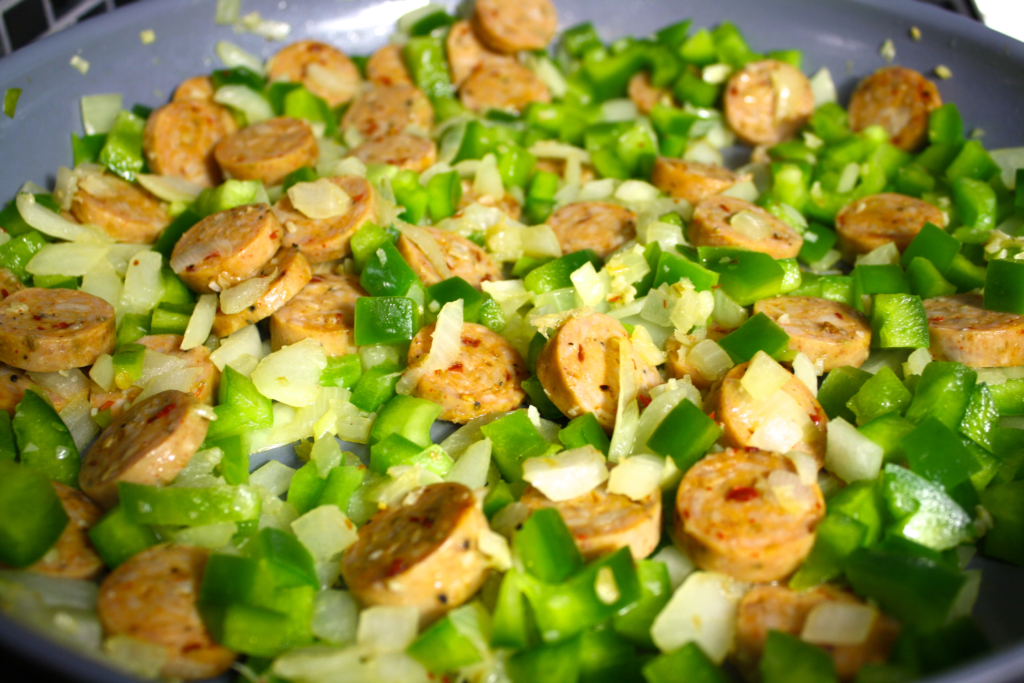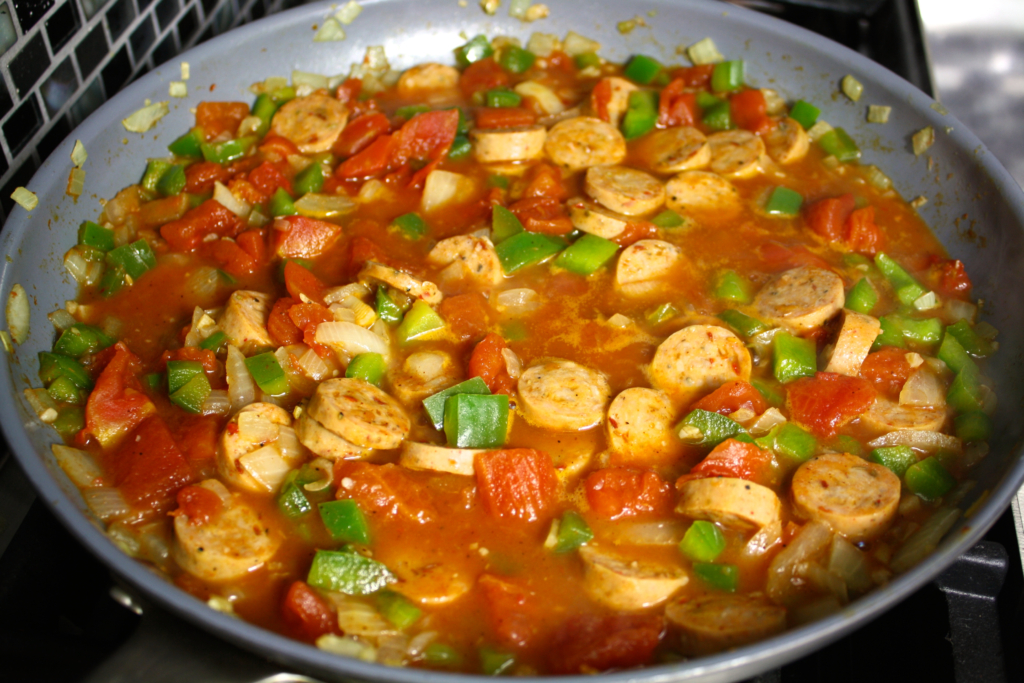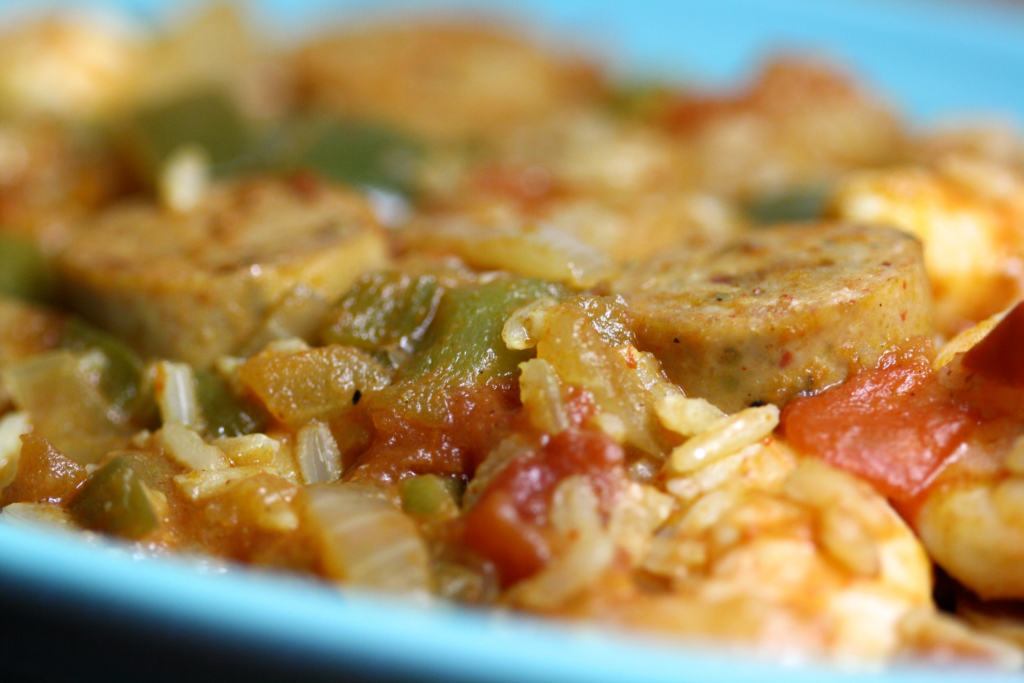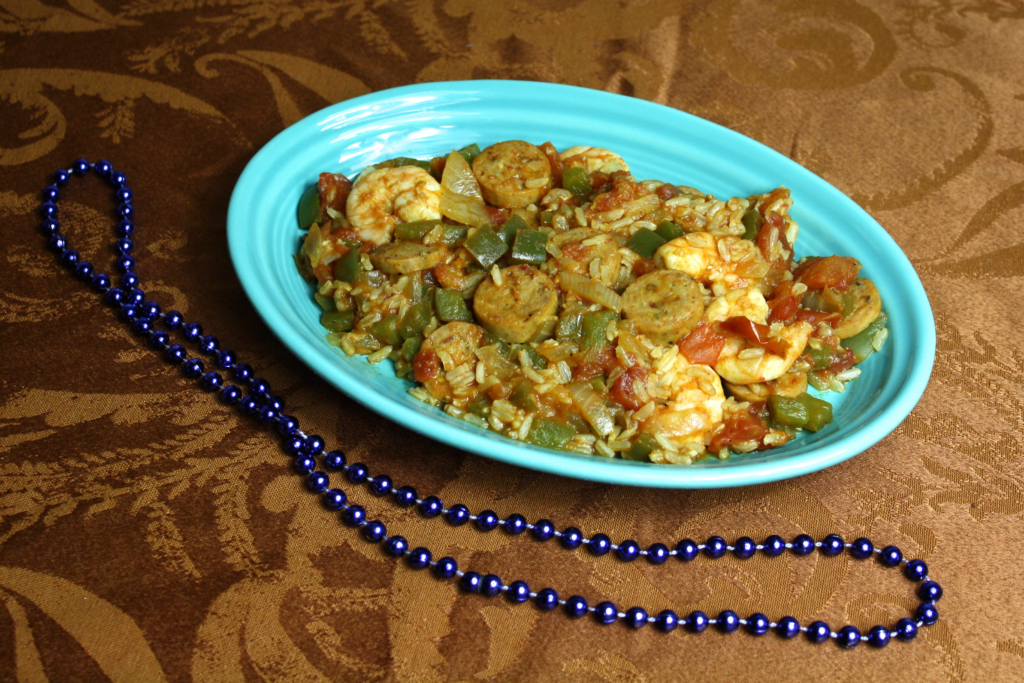 Chicken Sausage and Shrimp Gumbo
2017-07-18 08:25:03
Serves 4
Ingredients
3 garlic cloves, minced
½ medium white onion, diced
1 teaspoon extra virgin olive oil
½ pound chicken sausage halved and cut into 1/4-inch slices
1 cup chopped green pepper
1 can (14 ½ ounces) diced tomatoes, undrained
1 cup reduced-sodium chicken broth
1 bay leaf
½ teaspoon salt
½ teaspoon chili powder
¼ teaspoon pepper
1 teaspoon hot sauce (I used Frank's Red Hot)
¾ pound uncooked medium shrimp, peeled and deveined
½ cup brown rice, cooked
Instructions
Cook brown rice according to package directions.
Add olive oil to a saucepan. Add garlic and sauté for about 2-3 minutes. Add onion and continue to sauté until onion starts to become translucent, after about 2-3 more minutes.
Add sausage to the pan and stir occasionally for 2 minutes.
Add green pepper and stir occasionally for 2 minutes.
Stir in the chicken broth, tomatoes, bay leaf, salt, pepper, chili powder, black pepper, and hot sauce. Bring to a boil.
After 2 more minutes, stir in shrimp. Cook 3-4 minutes longer or until shrimp turn pink.
Stir in brown rice. Remove from the heat.
Cover and let stand for 5 minutes.
Discard the bay leaf and serve. Enjoy!
Notes
Calories: about 250 per serving, about 1010 in entire recipe
BRI Healthy https://brihealthy.com/