I'm SO excited to announce my new LIVE mini show, Be Healthy with Bri Healthy, on my Instagram Live at 2 pm EST, (but 3 pm EST on Tuesday for a special wedding anniversary episode!)
I've been getting creative and brainstorming how I can still pursue my dreams while helping to inspire you and bring you joy, even from the comfort of your home. So I developed this fun show concept, and it launches TODAY at 2 pm EST! Tune in! (It will pop up on your stories bar on Instagram if you follow me!)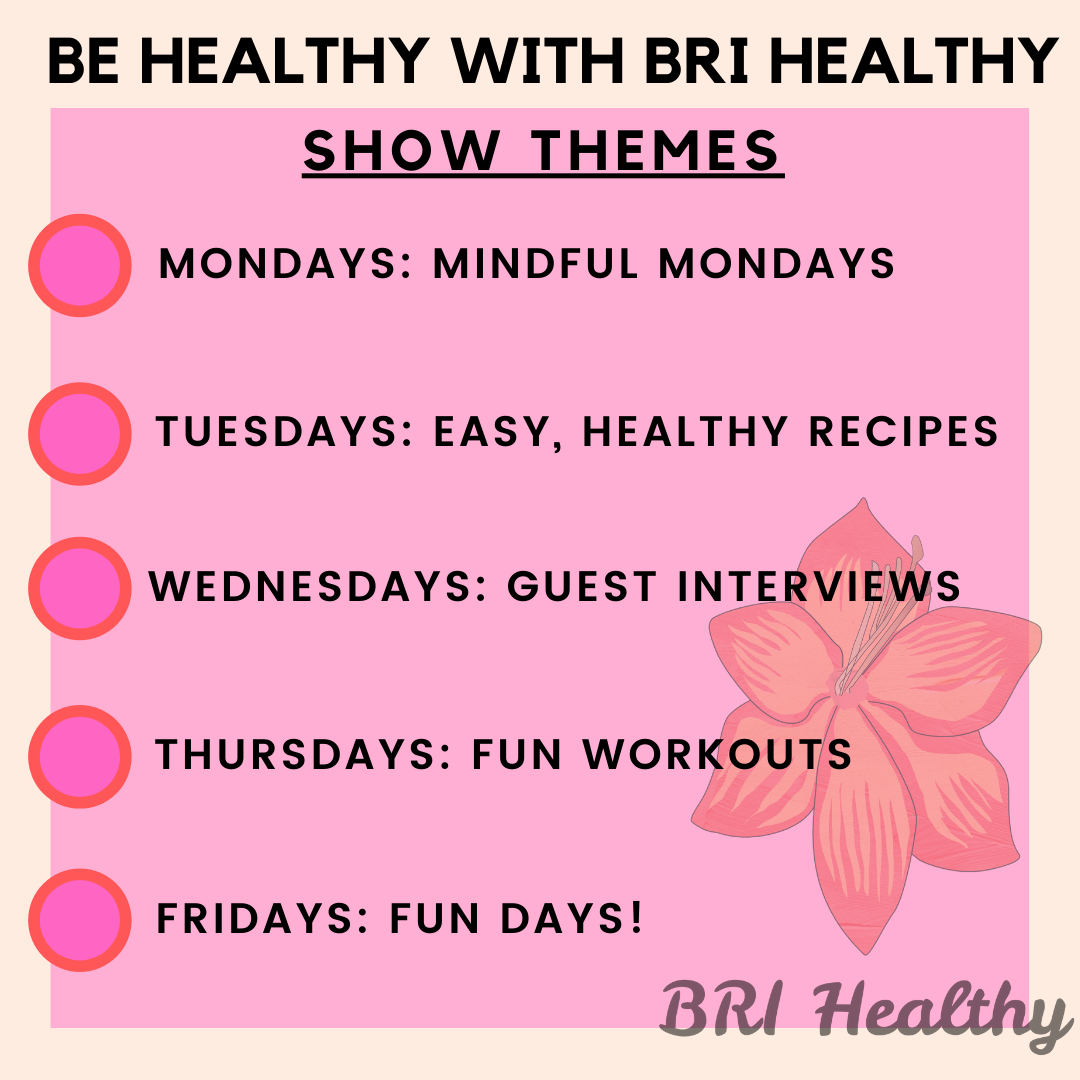 Each day has a different theme:
🔴 Mondays: Mindful Mondays
🟠 Tuesdays: Easy, Healthy Recipe
🟡 Wednesdays: Guest Interviews
🟢 Thursdays: Fun Workouts
🔵 Fridays: Fun Days!
🟣 There will be special guests on certain days, and this week's special guests include:
🔹A very special guest appearance by my husband VJ tomorrow (it's our 2nd wedding anniversary, so we'll be cooking together!)
🔺 Danielle Bryan will be joining us on Wednesday to chat about how we can stay calm and connected through this time!
🔸Ebonny Fowler will lead a fun workout for us on Thursday!
Plus, I want this to be super interactive! I want you to be sharing your thoughts and feelings in the comments, and I'd love to bring some of you into the live so I can interact with you, too! (Only if you request it!)
My mission for this show is to give you a place to have fun, to connect with me and others, and to take a break from whatever you're doing to smile, together! I plan to make this fun and not too produced, so join me for a great time Monday through Friday at 2 pm EST on my IG Live! ❤️ Tune in, even if it's your background noise! The shows will be short and sweet. I'm so excited to see you there!