Breakfast is undeniably my favorite meal. When I create healthy versions of my favorite breakfast dishes, I can't help but smile! French toast, when using the correct ingredients, doesn't have to be unhealthy. The most important part about making French toast healthier and lower-calorie comes down to the bread selection and milk type. In this recipe, I tried two different styles of bread: whole wheat sourdough and my favorite sliced bread, Ezekiel 7 Sprouted Grains. I used unsweetened almond milk in the dipping mixture instead of cow's milk.
This recipe is super quick to prepare and cook. It's also extremely healthy, delicious, and filling! It's a great balance between sweet and savory, which is exactly what breakfast should be. This recipe makes two slices of French toast, so if you're cooking for two people, double all parts of the recipe. If you're cooking for even more people, triple or quadruple the recipe as needed. You will love this Cinnamon Vanilla French Toast!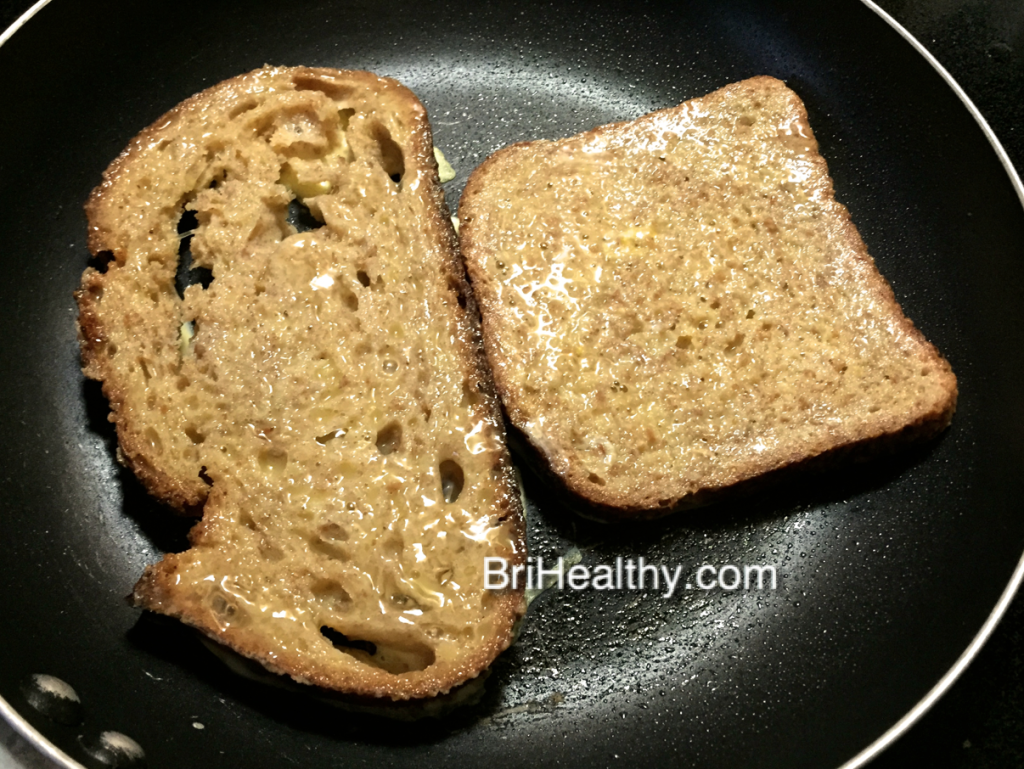 Makes 1 serving
Ingredients
2 slices of bread (I preferred using Ezekiel bread)
1 egg
3 tbsp liquid egg whites
¼ teaspoon pure vanilla extract
1 tbsp unsweetened almond milk
1 packet of pure stevia (liquid stevia may work better in this recipe)
Cinnamon
Instructions
In a shallow bowl or a deep dish, add the egg, egg whites, vanilla extract, almond milk, stevia, and 1-2 shakes of cinnamon. Whisk until completely blended.
Spray a pan or griddle with cooking spray and heat on medium-low.
Dip each slice of bread in the dipping mixture. Move the bread around so it absorbs the mixture well. Flip each slice over until soaked in the mixture. You can double soak each slice if desired to make it extra flavorful.
Place each slice on pan/griddle once the surface is heated. After about 3-4 minutes (or until golden), flip each slice to its other side until that is golden as well.
When fully cooked, enjoy! Top with additional cinnamon if desired. I ate mine with one tablespoon of pure organic Vermont maple syrup (50 calories).
Calories: in 2 slices of French toast (using 80 calorie/slice bread): about 275 (without syrup)