Note: This recipe has been updated on 7/30/17 to incorporate better photographs and Banza's new product.
Pasta lovers rejoice! The name of this recipe seriously speaks for itself. When shopping in my local health food store, I noticed a new product: Banza Chickpea Pasta. Since beginning my healthy lifestyle, traditional pasta is something I stay away from due to its high calorie content, and also because it just doesn't appeal to me like it used to. But when I saw boxes of Banza on the shelf at the store, I decided to try it. I had tried black bean spaghetti in the past and I enjoyed the taste, as well as the fact that pasta could be made out of a naturally high protein and high fiber legume. In just one serving of Banza ziti, there are 14 grams of protein and 8 grams of fiber. It's also gluten-free, soy-free, vegan, and non-GMO. I decided to buy a box of Banza without a game plan of what dish I would create with it.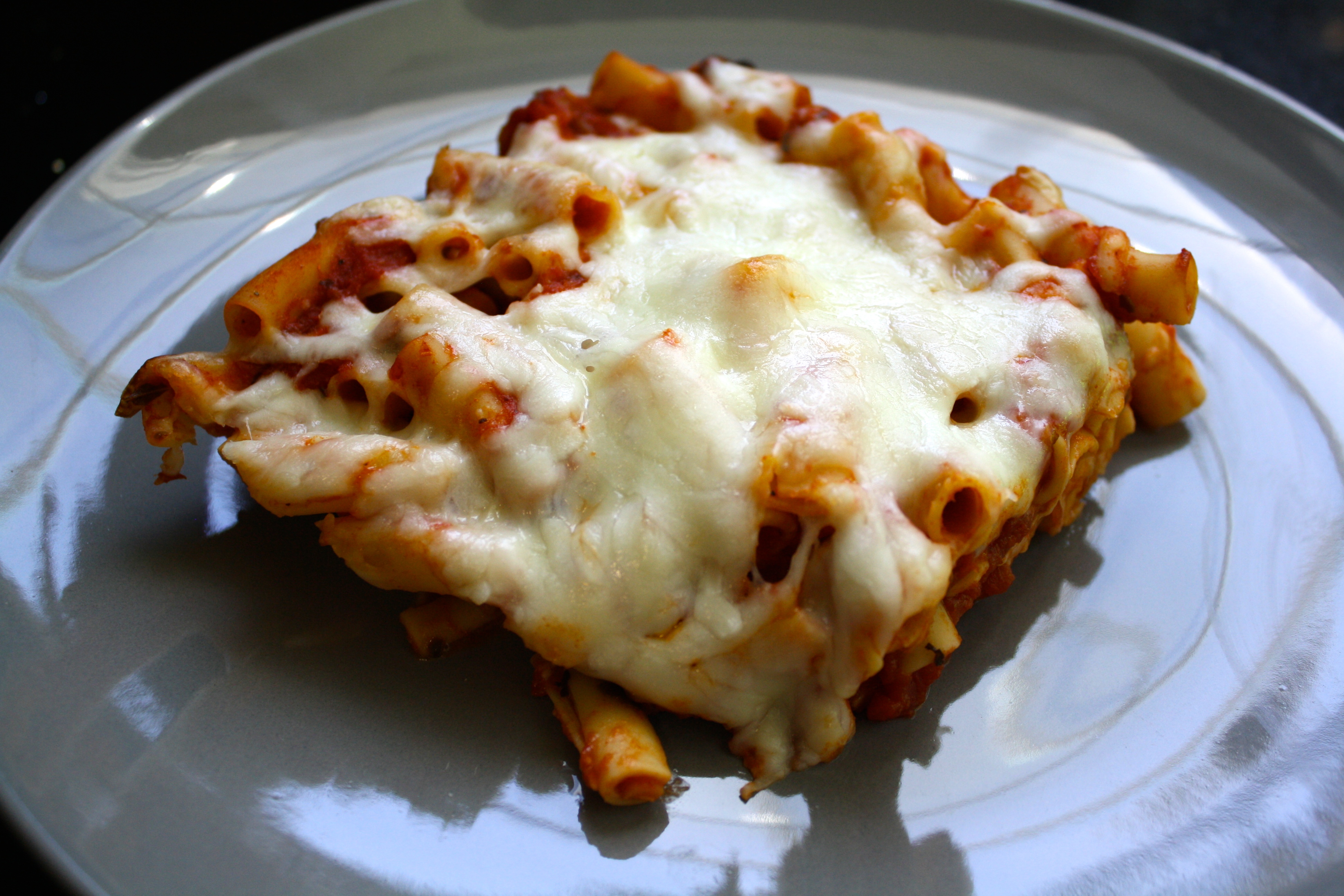 Although I'm generally not much of a pasta fan, baked ziti has always been one of my favorite Italian dishes. After work yesterday, I realized that I hadn't eaten too much during the day, so I decided to experiment with my box of Banza. I decided to transform the oily, fatty, carbohydrate-loaded traditional baked ziti recipe into a healthy dish to prepare for any occasion. I found a recipe online for traditional baked ziti, looked at the ingredients, and read the steps. I had all of the healthy ingredients I needed to recreate this dish in a low calorie, high protein variation. I tested out the measurements of each ingredient while preparing my creation yesterday, and let me tell you: it tastes just like the real thing! My recipe calls for plenty of cheese, and although it's reduced fat mozzarella instead of the full fat version, it's still as cheesy and delicious as ever.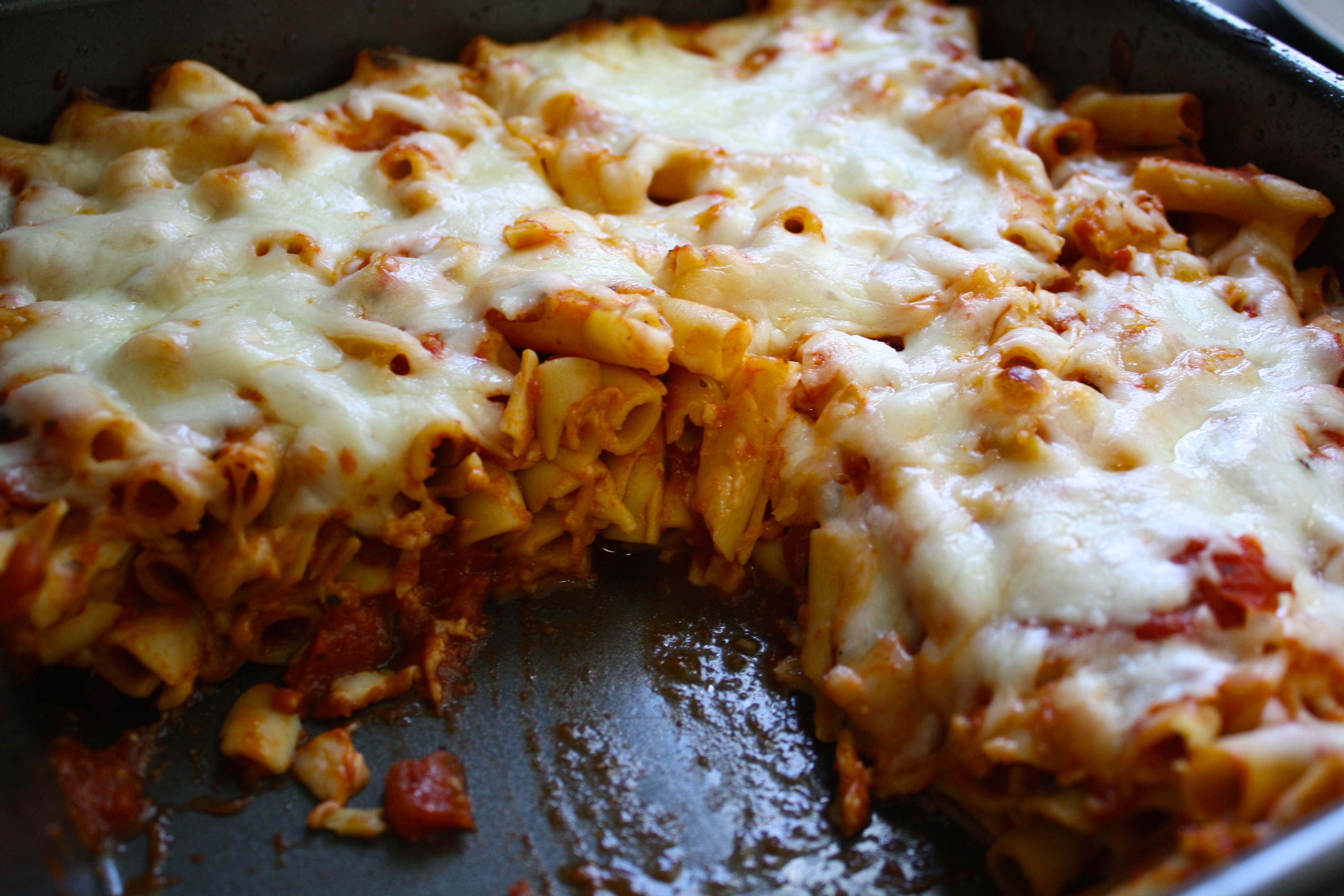 This recipe is perfect for any occasion. I mean it. Whether it's a regular dinner, a family gathering, a work party, a potluck, or any other occasion where people enjoy delicious food, this recipe will do the trick. People most likely won't even believe you when you tell them it's low calorie! Banza tastes just like traditional pasta, if not better. This recipe contains four servings, but you can always double or triple the recipe if feeding more people (or if you want more leftovers, which if so, I don't blame you at all). It takes very little time to cook and it is absolutely amazing. You should have seen my face when I took my first bite!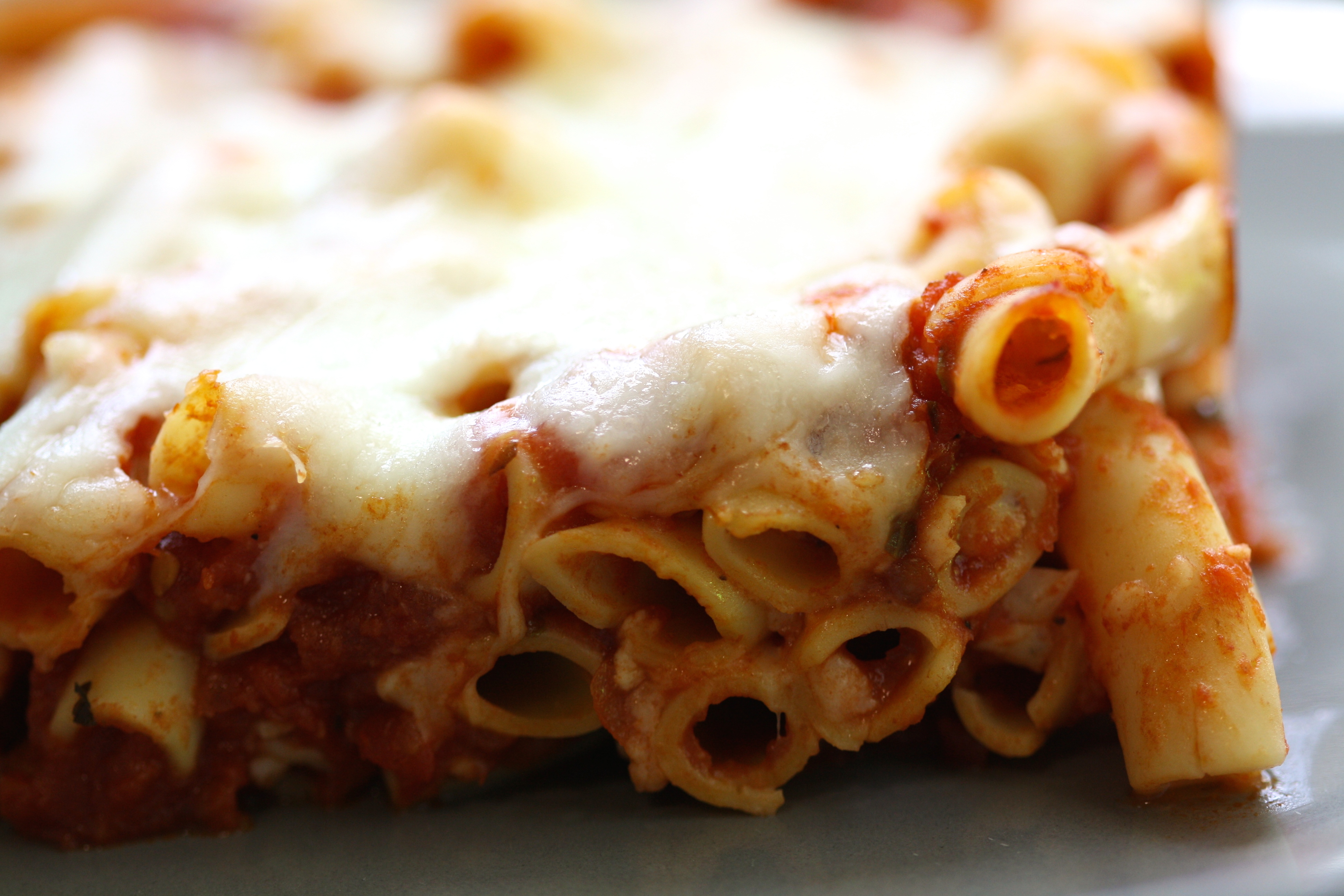 This recipe can be made using regular or whole wheat pasta, or any other variation of pasta for that matter, but it won't be as low-calorie or as healthy as this recipe, nor will it have the same protein content. Regardless, this recipe can be translated to include traditional pasta, although using Banza is a much healthier and nutritious alternative. I highly recommend that you try this recipe! It's amazing to be able to transform a high-calorie, unhealthy recipe into a low-calorie, nutrient-packed, and equally delicious healthy version! Leave a comment with how your recipe came out and send me a picture of your creation. Trust me, you will be extremely impressed with this dish!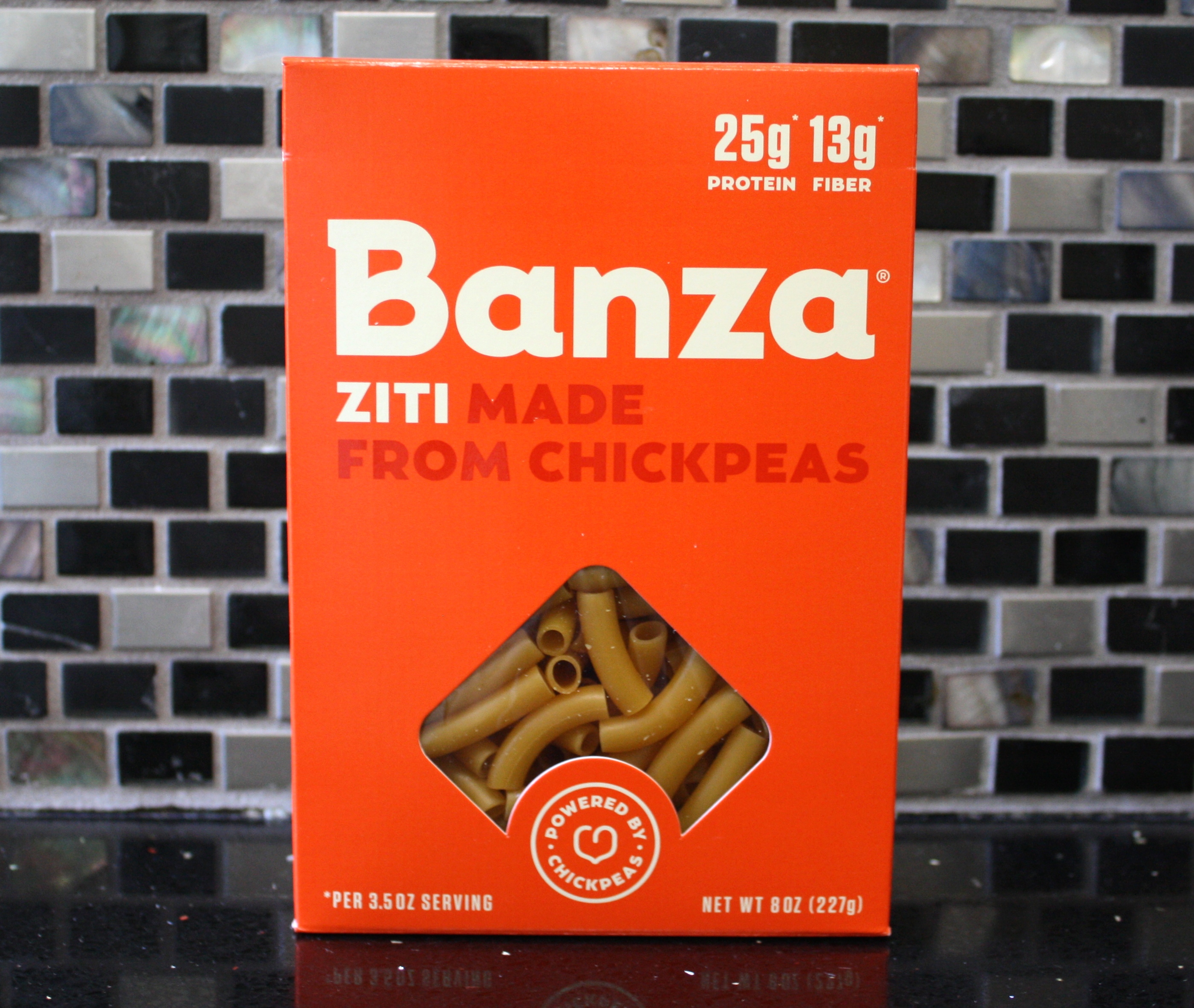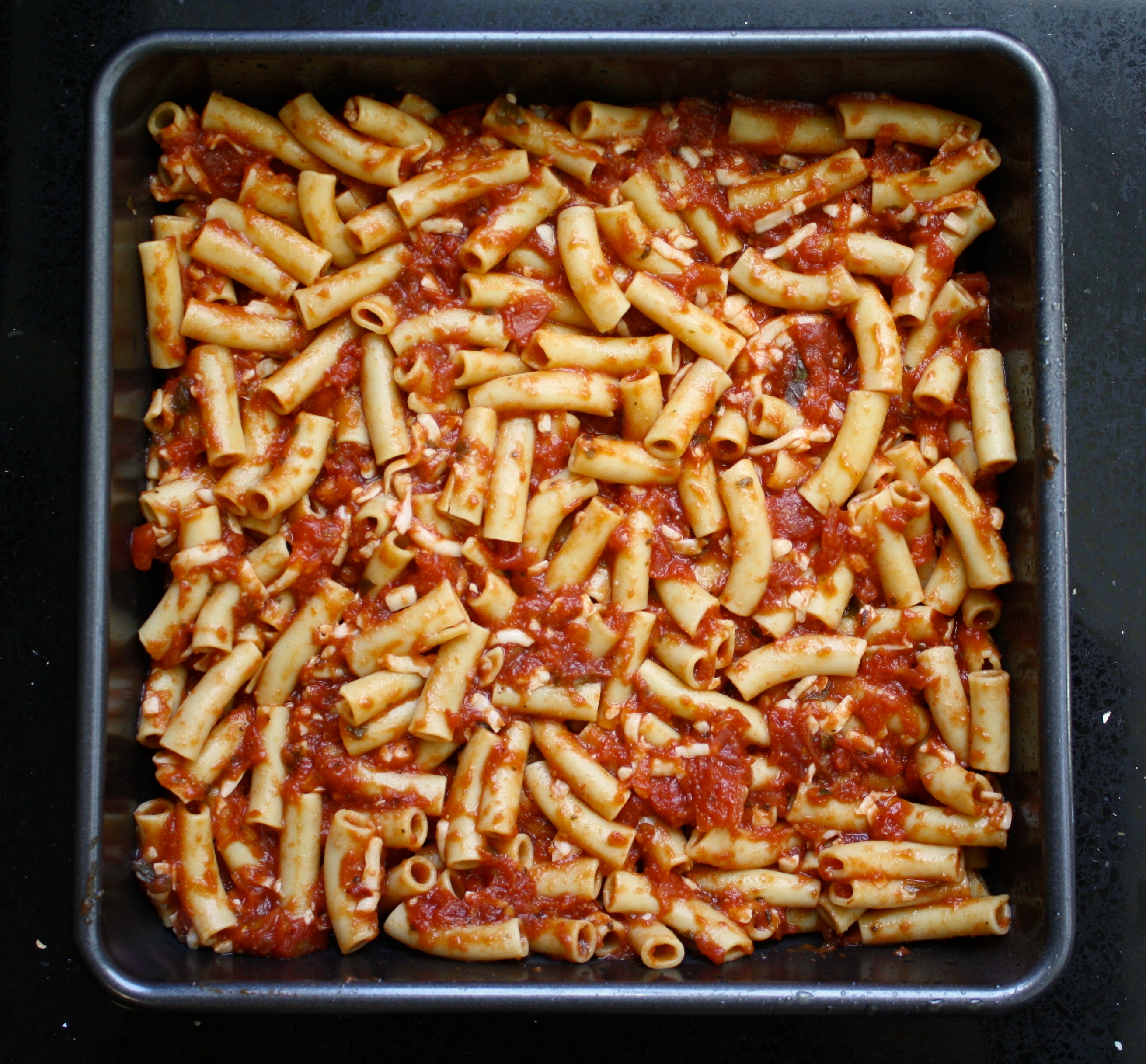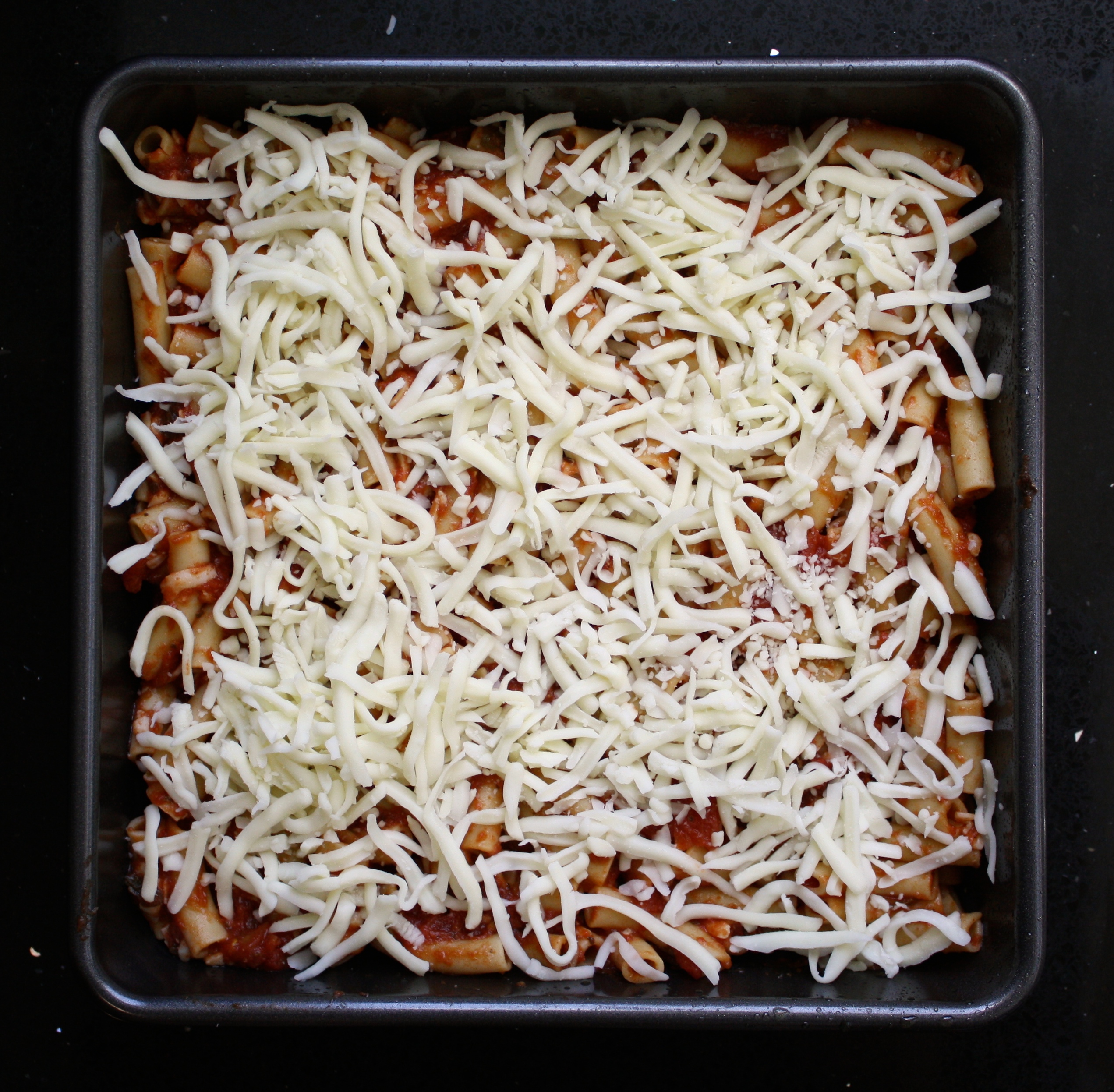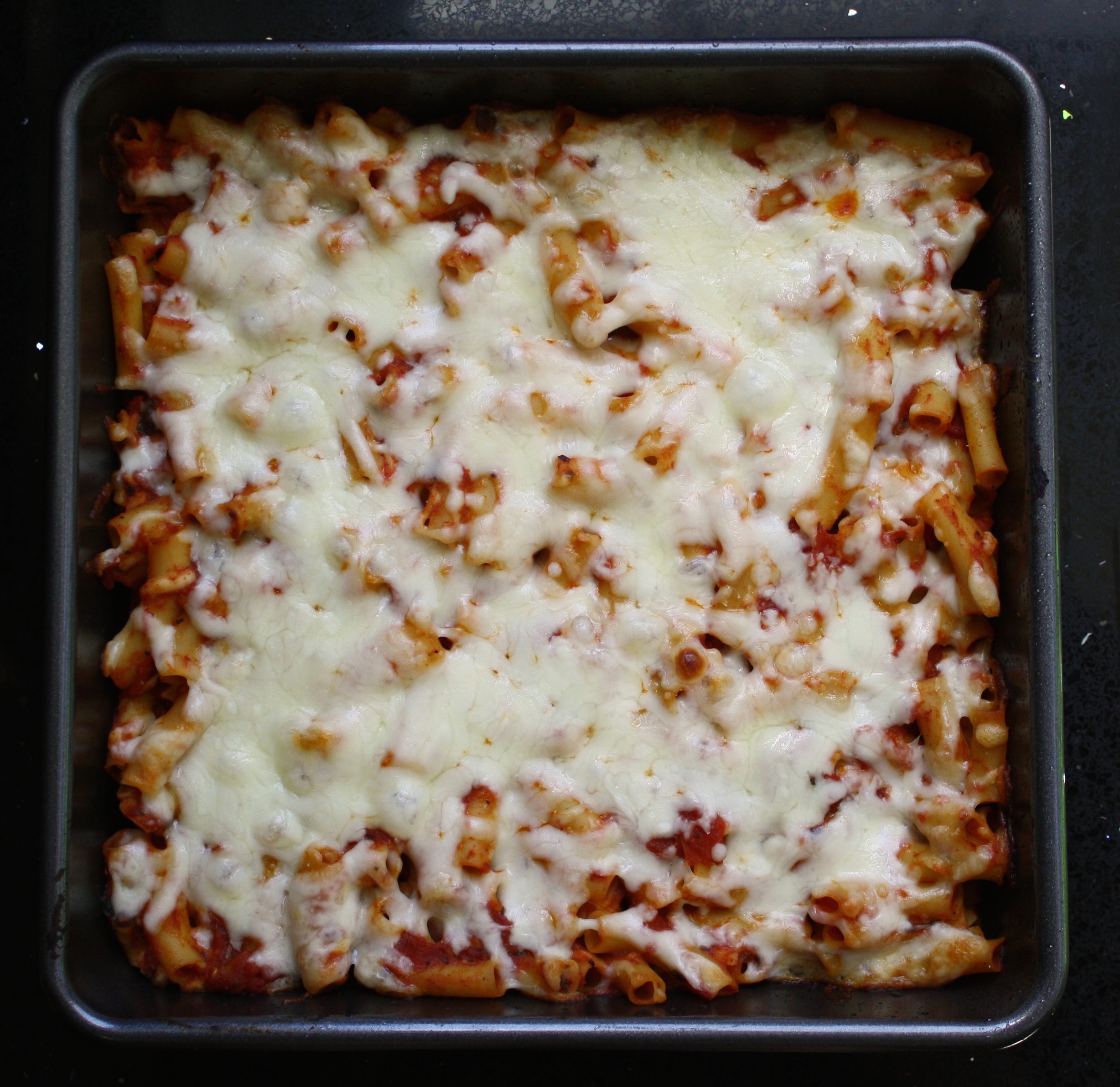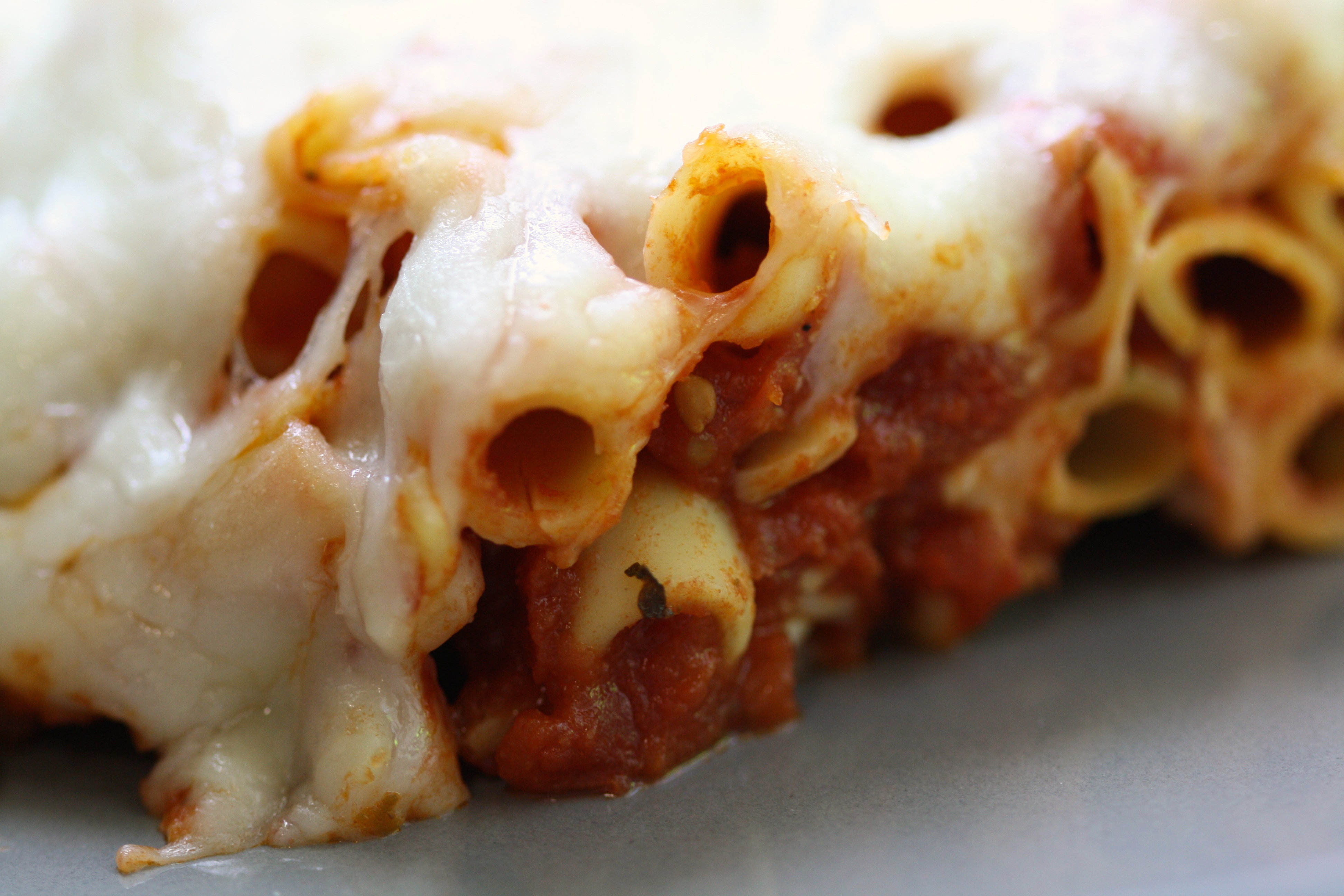 The Most Amazing Healthy Baked Ziti
2017-07-30 12:31:53
Serves 4
Ingredients
1 box of Banza ziti
1 ¾ cup reduced fat mozzarella cheese (I used Sargento)
2 cups natural pasta sauce with no sugar added (I used Cucina Antica)
Crushed red pepper
Black pepper
Garlic powder
Instructions
Preheat oven to 400°F.
Bring a pot of water to a boil. Add ziti and stir occasionally for about 5 minutes. Make sure the pasta is soft, but still firm (al dente).
Drain, rinse, and place pasta in a mixing bowl.
Add ¾ cup cheese and 2 cups pasta sauce to the bowl, along with the crushed red pepper and a couple of shakes of black pepper and garlic powder. Mix well, making sure all ingredients are distributed evenly.
Transfer to a baking dish that has been sprayed with non-stick cooking spray. I used a 9" x 9" baking pan.
Top with the remaining cup of cheese. Make sure it's distributed evenly across the entire dish.
Bake for about 15 minutes. When the cheese is all melted, it's ready. Enjoy!
Notes
Calories: about 353 per serving
Bri Healthy™ https://brihealthy.com/