In my Pumpkin Protein Pancakes recipe, which happens to be one of my favorites, one of the ingredients that helps them to be so high in protein is a scoop of protein powder. I understand that protein powder may not be a staple in everyone's household and I've also wanted to create a clean, plain pancake recipe for a while now. Today was the day and I am so happy I tried it! Thanks to this crazy blizzard, I've been cooped up in my house hibernating with no subway service, so I decided to make these. They will absolutely be a frequent breakfast in my kitchen!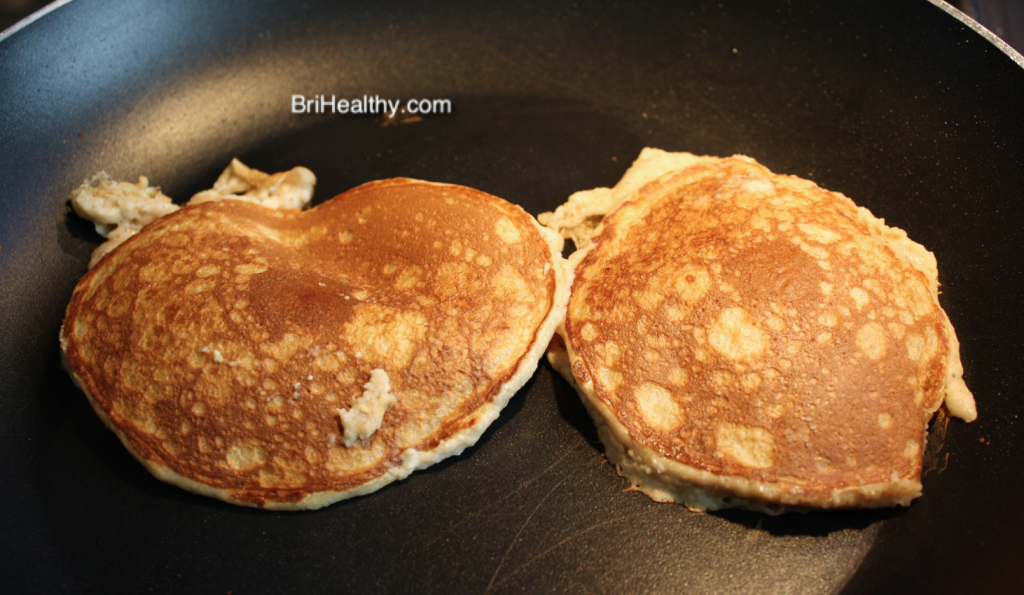 This recipe only calls for a few ingredients and it's quick to put them together. Not only are they easy to make, but a good amount of pancakes are produced from it and they are super low calorie too. I ended up with four golden, fluffy pancakes and one mini one, all of which came out to only 265 calories! Enjoy them with one tablespoon of pure maple syrup for an additional 50 calories, which is the perfect amount of sweetness and leaves you with a filling breakfast for a little over 300 calories. Plus, the whole recipe packs about 19 grams of protein. What more could you want from a pancake recipe?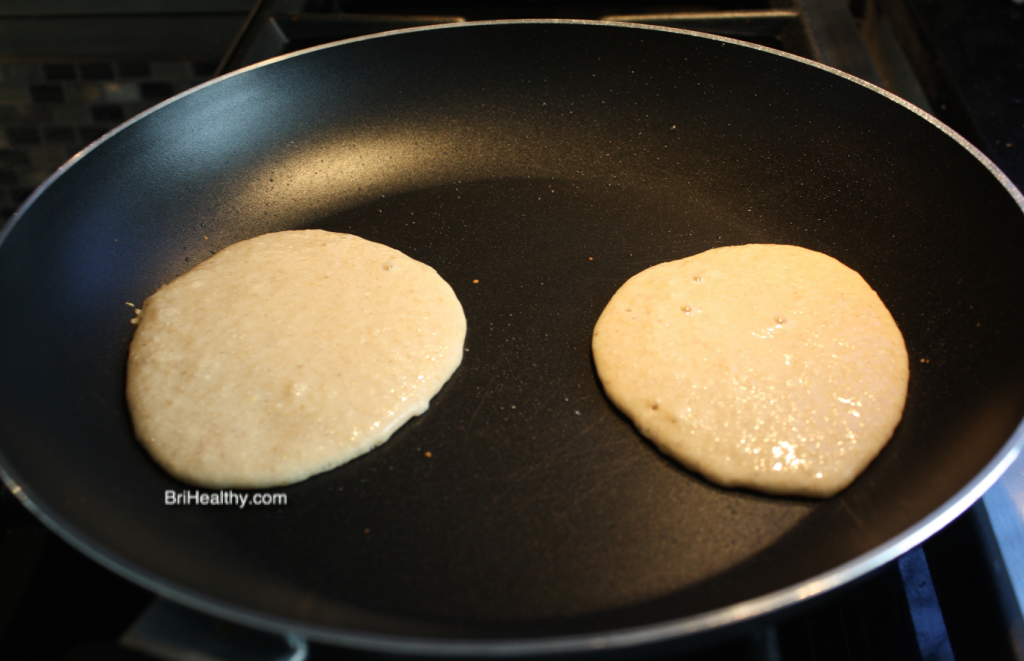 These are 100% clean and they are also free of added sugar. They can be made gluten-free if you substitute the whole grain oats for gluten-free oats. As always, to create the oat flour, all you have to do is measure the oats and then grind them finely in a food processor. It's extremely easy and so incredibly healthy! You can even try adding other ingredients to the pancakes, such as blueberries, bananas, strawberries, or stevia-sweetened chocolate chips. I highly suggest you give these a try as soon as you can. I seriously can't wait to make them again. I might even have them for dinner tonight!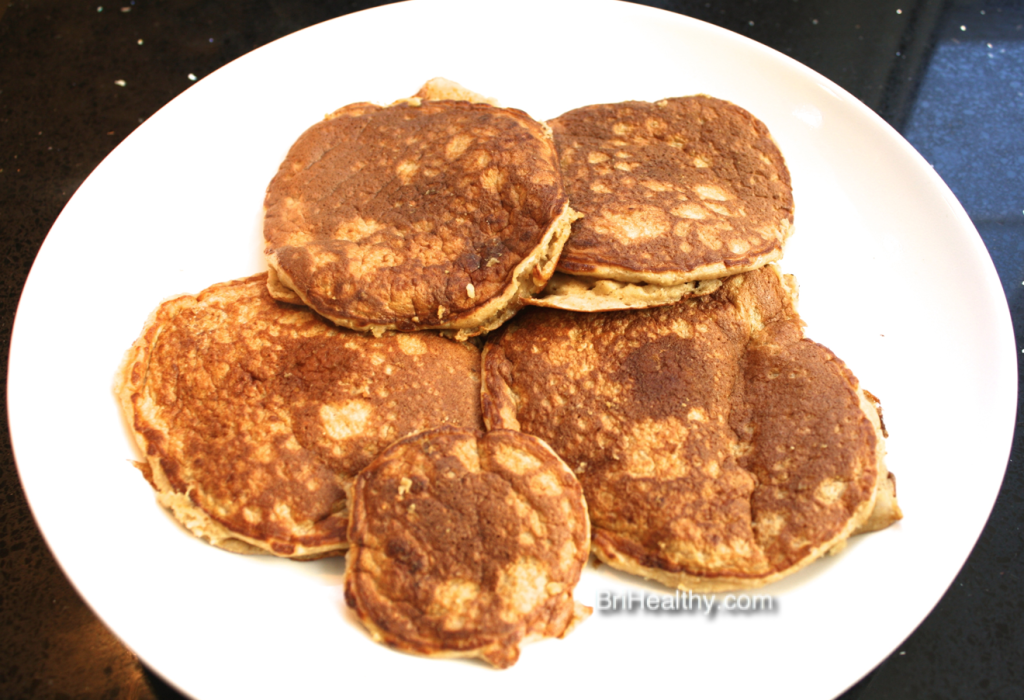 Makes 1 serving, about 4½ pancakes
Ingredients
½ cup oat flour (measure oats and grind finely in a food processor)
½ cup liquid egg whites
1 tbsp baking powder
4 packets pure stevia
4 oz unsweetened applesauce (I used Nature's Promise brand)
Optional: a dash of cinnamon
Instructions
Mix egg whites and applesauce in a bowl well.
In a separate bowl, mix the remaining ingredients.
Add the dry ingredients to the bowl with the wet ingredients. Mix well.
Spray a griddle or a pan with nonstick cooking spray. Heat on medium low heat.
Slowly pour the batter onto the griddle or pan into round pancake shapes. When the batter starts to bubble, flip them over using a spatula.
Cook more pancakes with the remaining batter and enjoy!
Calories: 265 in entire recipe