I came across this graffiti eggplant the other day at Whole Foods, and it was too gorgeous to not purchase. Nature never ceases to amaze me with its beauty. I've been on a time crunch very frequently as of late, so I decided to make a dish that would be quick, easy, and require very few ingredients. The first thing that came to my mind was to present the intricate, natural art of the eggplant's skin, so I decided to make some Roasted Eggplant Fries. They were simple to make and tasted great!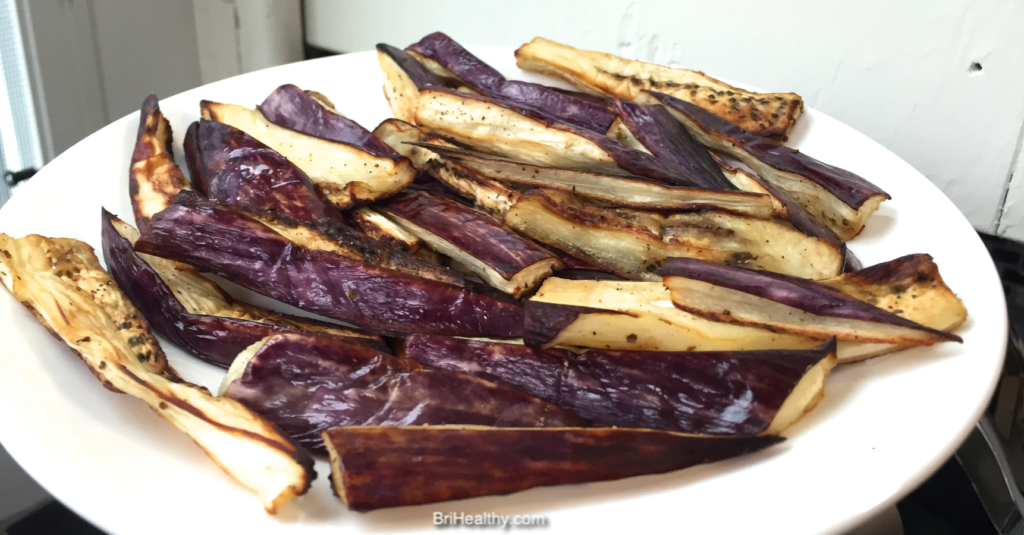 You aren't obligated to use a graffiti eggplant, although I think they look a little prettier than using a classic eggplant. Either way, using any type of eggplant will make the recipe taste just as fantastic. These fit most, if not all, dietary guidelines for those with restrictions. They're gluten-free, refined sugar-free, vegetarian, vegan, low glycemic, low calorie, you name it. Plus, eggplant is filled with fiber, vitamin C, potassium, and vitamin B-6. They also contain anthocyanins, which are the flavonoids that create most of the pigments in red, purple, and blue fruits and vegetables. These have been shown to potentially have antioxidant properties and protect against cardiovascular disease, contain anti-inflammatory properties, can reduce blood pressure, among other health benefits (National Institutes of Health). It's safe to say you should give these a try as soon as possible!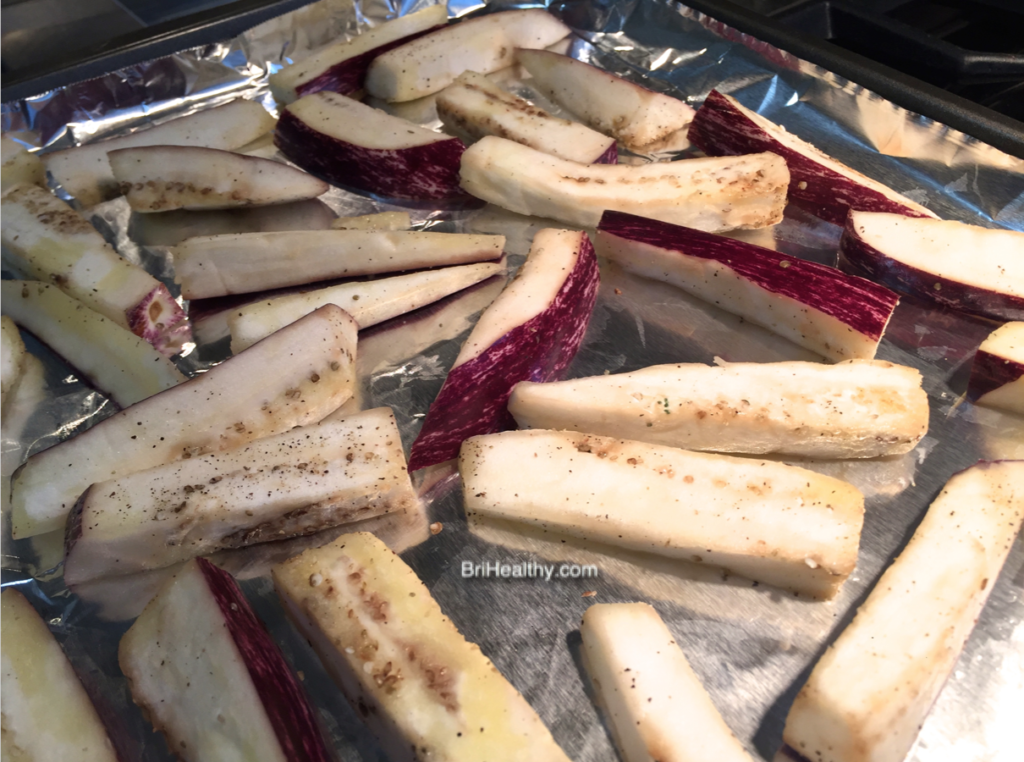 Like always, if you make one of my recipes, I'd love to see a picture! Tag me in it on Instagram (@bri.healthy), Facebook (Bri Healthy), or Twitter (@BriHealthy)!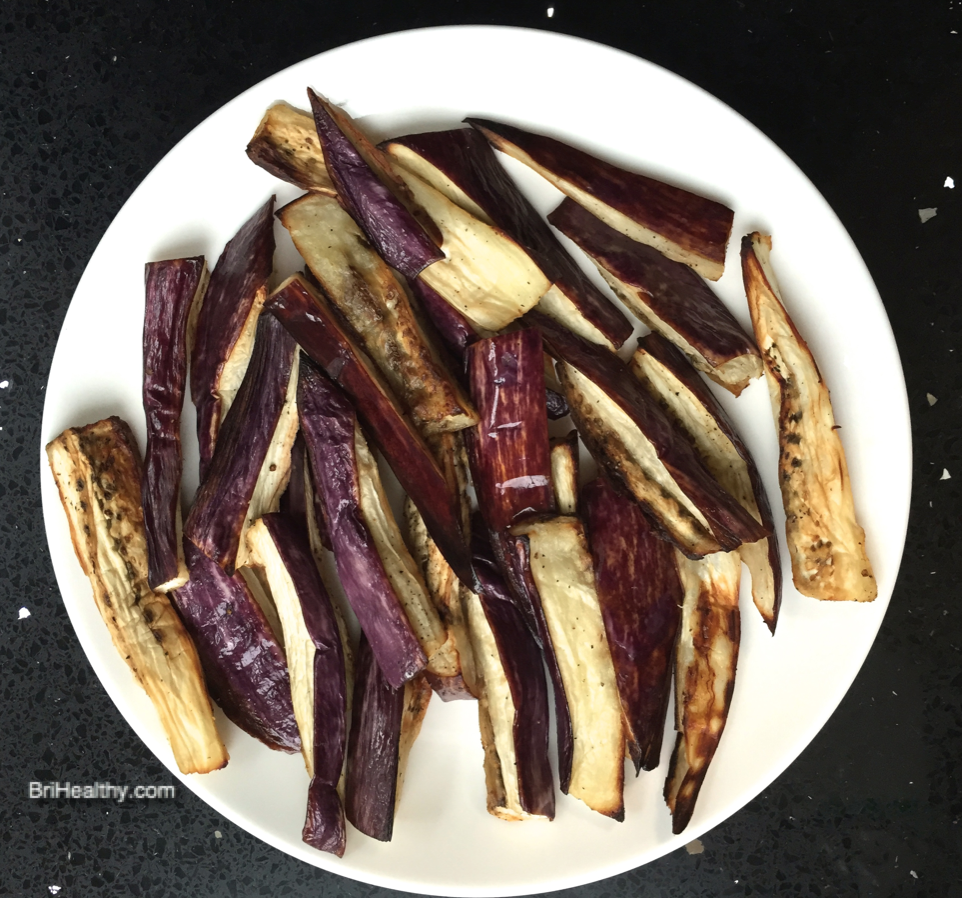 Roasted Eggplant Fries
2016-05-01 10:56:13
Serves 2
Ingredients
1 eggplant (graffiti or regular)
1 tablespoon extra virgin olive oil
Salt
Black pepper
Instructions
Preheat oven to roast at 400ºF.
Cut eggplant from top to bottom and slice into long fry shapes.
Transfer eggplant pieces to a large mixing bowl and drizzle olive oil.
Add a pinch of salt and black pepper.
Toss well using tongs.
Line a baking sheet with tin foil and spray with nonstick cooking spray.
Place the eggplant pieces on the sheet, spreading them enough so they aren't touching another.
Roast for about 20 minutes, or until at desired crispiness. Enjoy!
Notes
Calories: about 180 in entire recipe, so about 90 calories per serving
Bri Healthy™ https://brihealthy.com/