Happy National Pasta Day! In honor of today's food holiday, I decided to create a recipe for Banza's new contest, #BanzaPlus5! The company challenged participants to create a recipe using Banza's chickpea pastas plus five other ingredients. During my brainstorming process, the idea for this recipe popped in my head and I knew I had to test it out.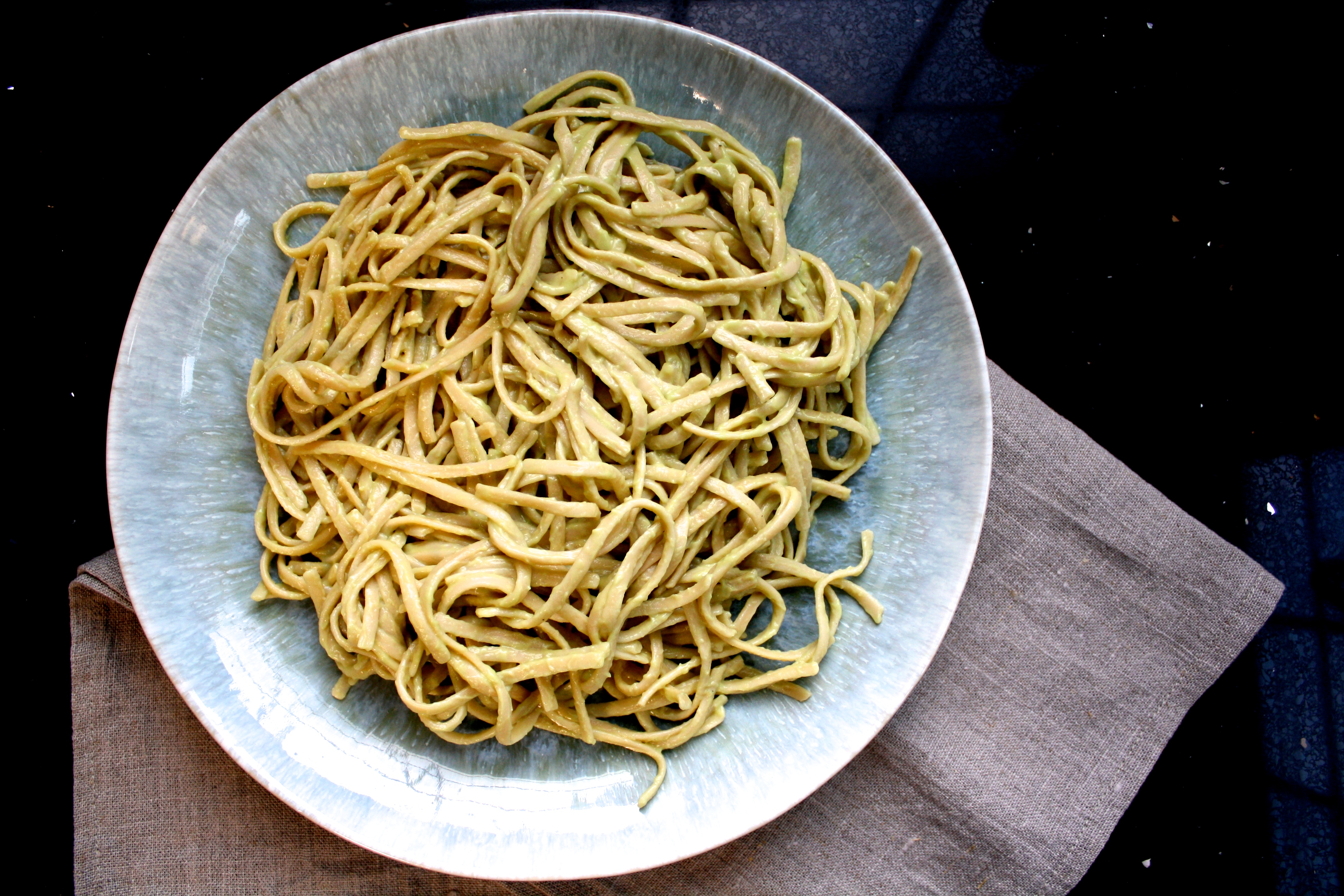 Avocado is such a versatile ingredient. It has the ability to replace so many creamy ingredients without adding a huge amount of calories. I figured that it would be the perfect base to make an Alfredo sauce. I combined avocado, freshly grated parmesan cheese, almond milk, salt, and black pepper to make the sauce, and it came out absolutely delicious. I wouldn't say that it tastes exactly like traditional Alfredo sauce, but it's very similar and it's still a delicious version.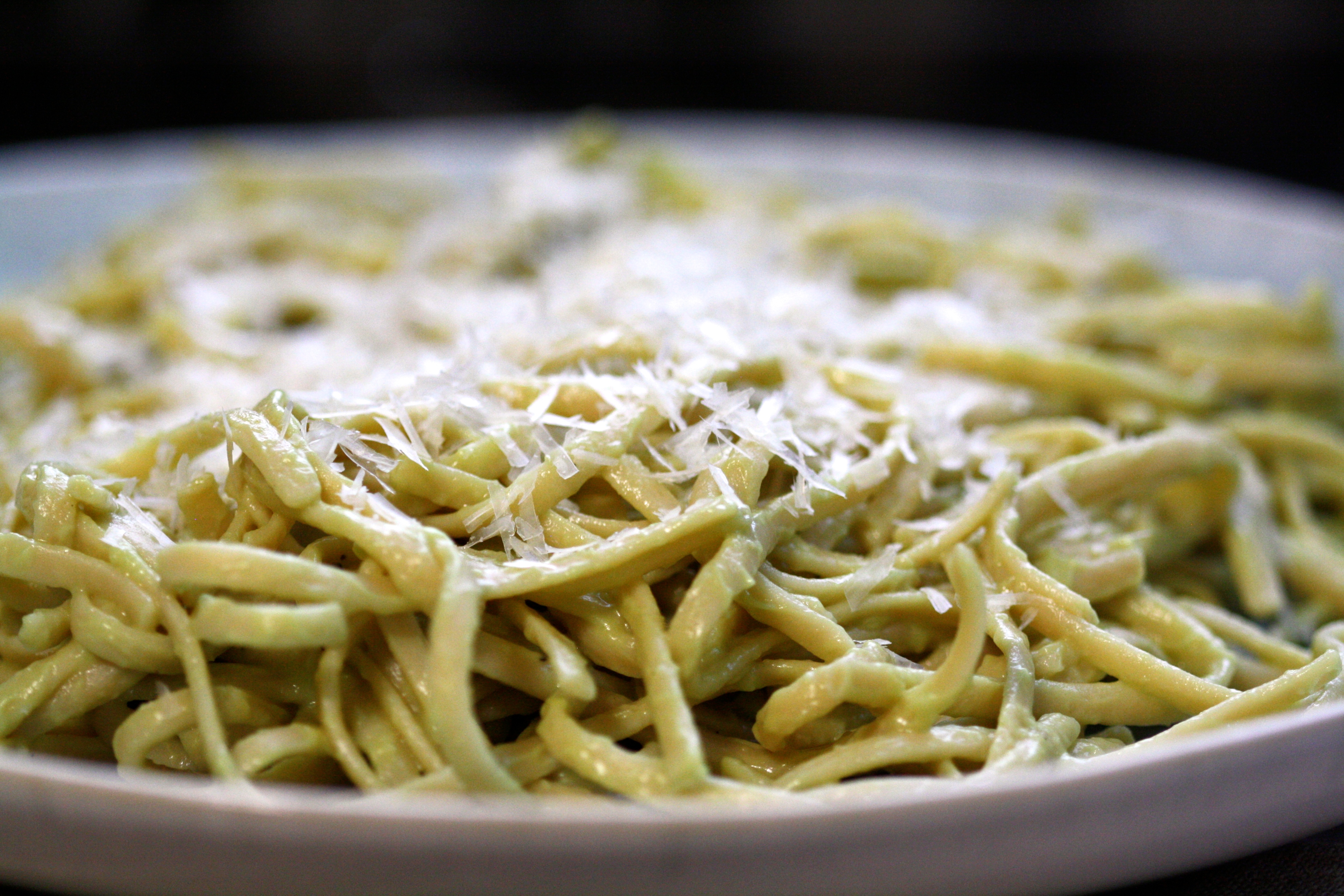 This recipe is super easy to make and it's perfect for meal prep.You'll be looking forward to eating this all week! If you don't have Banza pasta, you can either buy it online or you can use a different bean pasta or 100% whole wheat pasta. It's vegetarian and low calorie, with under 300 calories per serving. Celebrate National Pasta Day (or any day) with this recipe!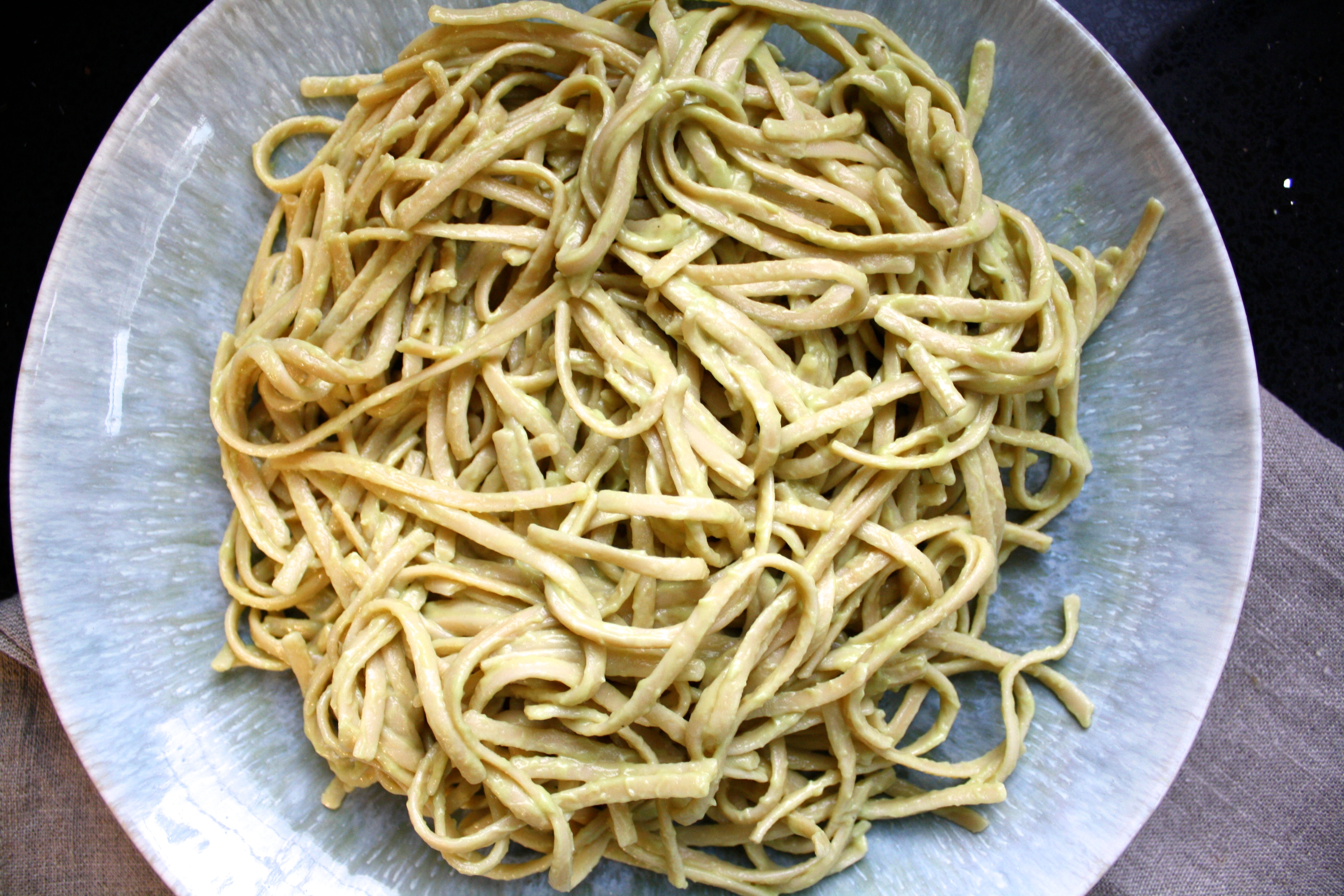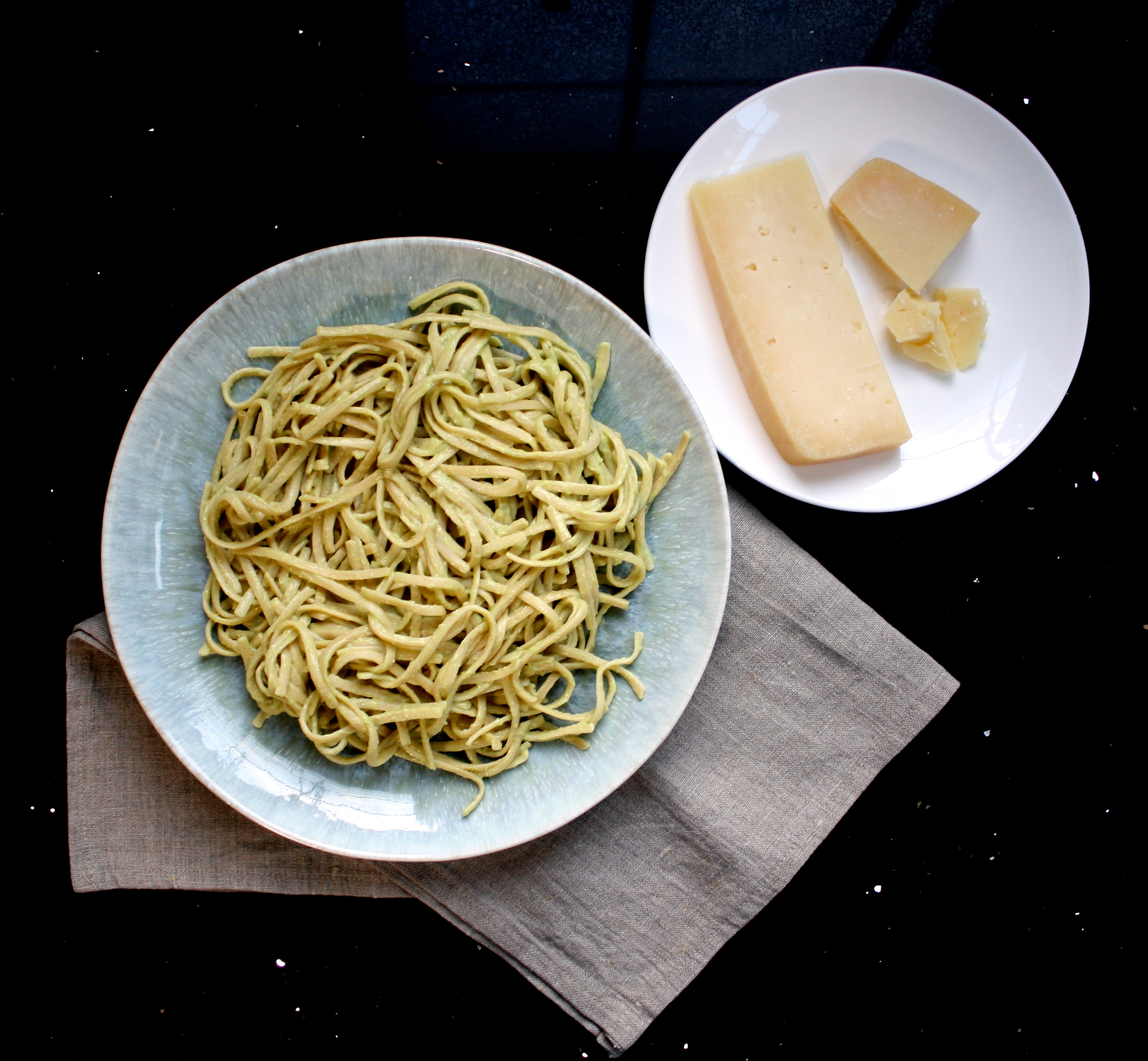 Avocado Linguine Alfredo
2017-10-14 18:01:13
Serves 4
Ingredients
1 box linguine (or fettucine or spaghetti), Banza brand or 100% whole wheat
1 ripe medium Hass avocado
¼ cup freshly grated parmesan cheese, plus more to garnish
¼ cup + 1 tablespoon unsweetened almond milk
Salt
Black pepper
Garlic powder
Instructions
Prepare pasta according to directions on box. Rinse, drain, and place in a large bowl.
Remove the avocado pit and add the flesh to a food processor/blender.
Add ¼ cup parmesan cheese, almond milk, and spices to the food processor.
Blend until smooth and creamy.
Add cream sauce to the pasta bowl and mix well. Enjoy!
Optional: garnish with more freshly grated parmesan cheese.
Notes
Calories in entire recipe: 1145 (if using Banza). With 4 servings, about 285 calories per serving.
BRI Healthy https://brihealthy.com/