Pumpkin pie is one of those dishes that reminds me of warm, happy times. When I think of pumpkin pie, I'm reminded of the change of seasons from summer to fall. I think of how people begin to spend more time inside the house than out. It reminds me of the warmth of Thanksgiving and being surrounded by loving family and delicious food. Food is much more than nutrition; it's something that truly brings people together. It's how loved ones gather on special occasions and also at more frequent family meals. It's something to unite around. When food is such a powerful tool for bonding, it's always great to make sure there are healthy, delicious dishes that everyone can enjoy together. That's why I made these healthy, clean, mini pumpkin pies just in time for National Pumpkin Pie Day. They're super low calorie (only 40 calories per pie!), they can be made vegan, they're light, filling, and provide the flavors of a traditional slice without all of the refined sugar and calories.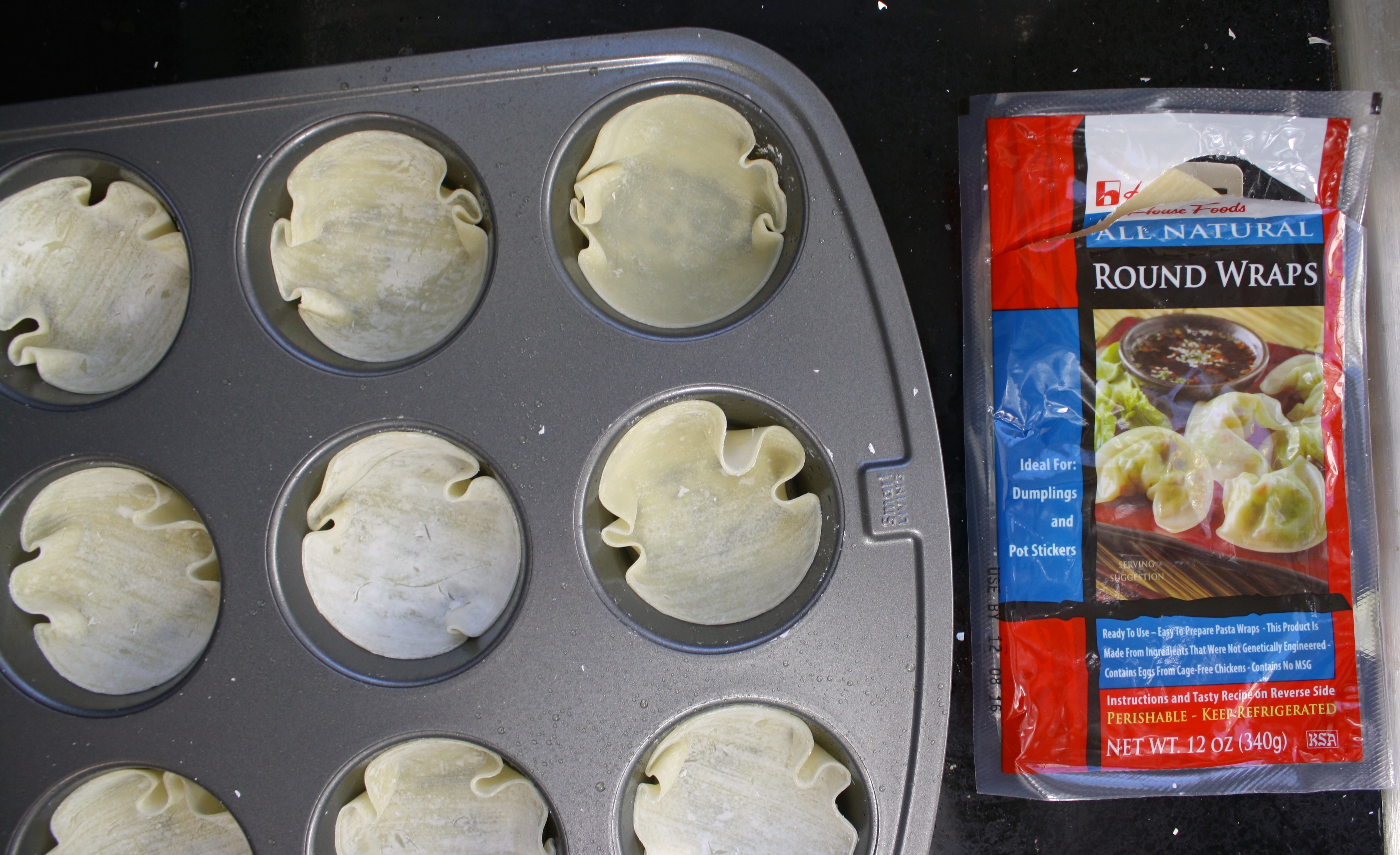 Pumpkin is an extremely healthy ingredient. I wrote an article and made a video about the health benefits of pumpkin spice, which you can view here. There are so many nutrients packed in the orange purée and it contains very few calories. There are only about 111 calories in a whole 15-ounce can of pumpkin purée, which helps keep this recipe super light.
Using the wonton pie crusts makes your job incredibly easy. There's no mixing, rolling, or cutting dough; instead, you simply spray your cupcake pan with nonstick olive oil spray, press in your wonton wrappers, spray again, and bake. When they come out, they're nice and crunchy, which adds a different element than traditional pie crust, but is still super satisfying. I bought my round wonton wrappers at Whole Foods. Many wonton wrappers are square, so if you buy those, you can either trim the edges or enjoy them as they are. These are perfect for any pumpkin pie lover. You can eat them and feel content that you're receiving a multitude of health benefits from a delicious dessert!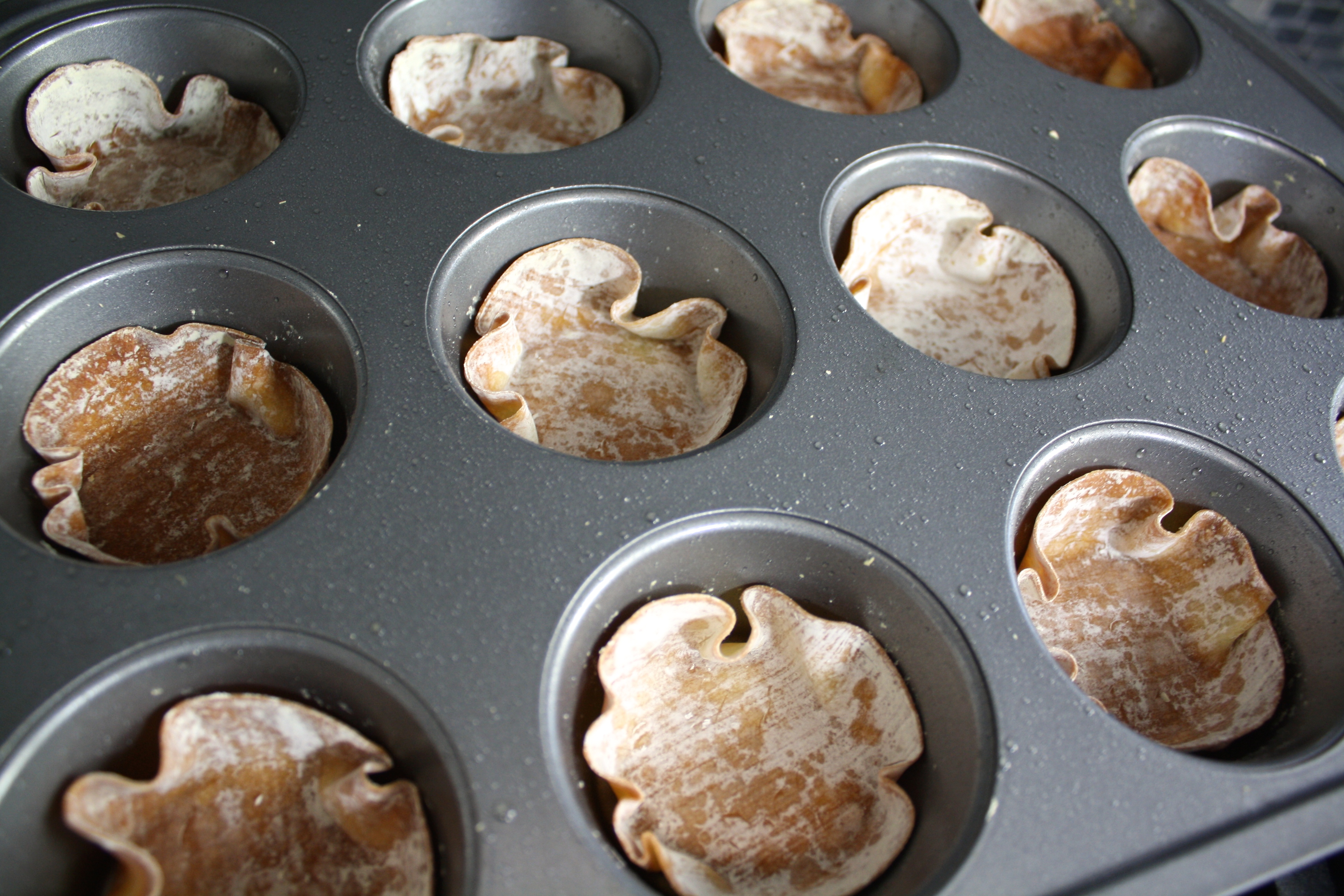 This recipe was inspired by my Mini Apple Pies recipe, which was a huge hit last autumn. The only thing that changed for this recipe is the filling. Let me tell you – this filling is pumpkin pie perfection. I eliminated the eggs, so if you use vegan wonton wrappers, this recipe can be instantly made vegan. I debated whether to go the non-bake route and chill them to set the filling, so I tested both baking and refrigerating them. To tell you the truth, I enjoyed them both ways, but they taste much more soothing and more like traditional pie when you bake them. They come out so nice and warm and the pie crusts remain crispy. It's a sweet piece of heaven in every bite.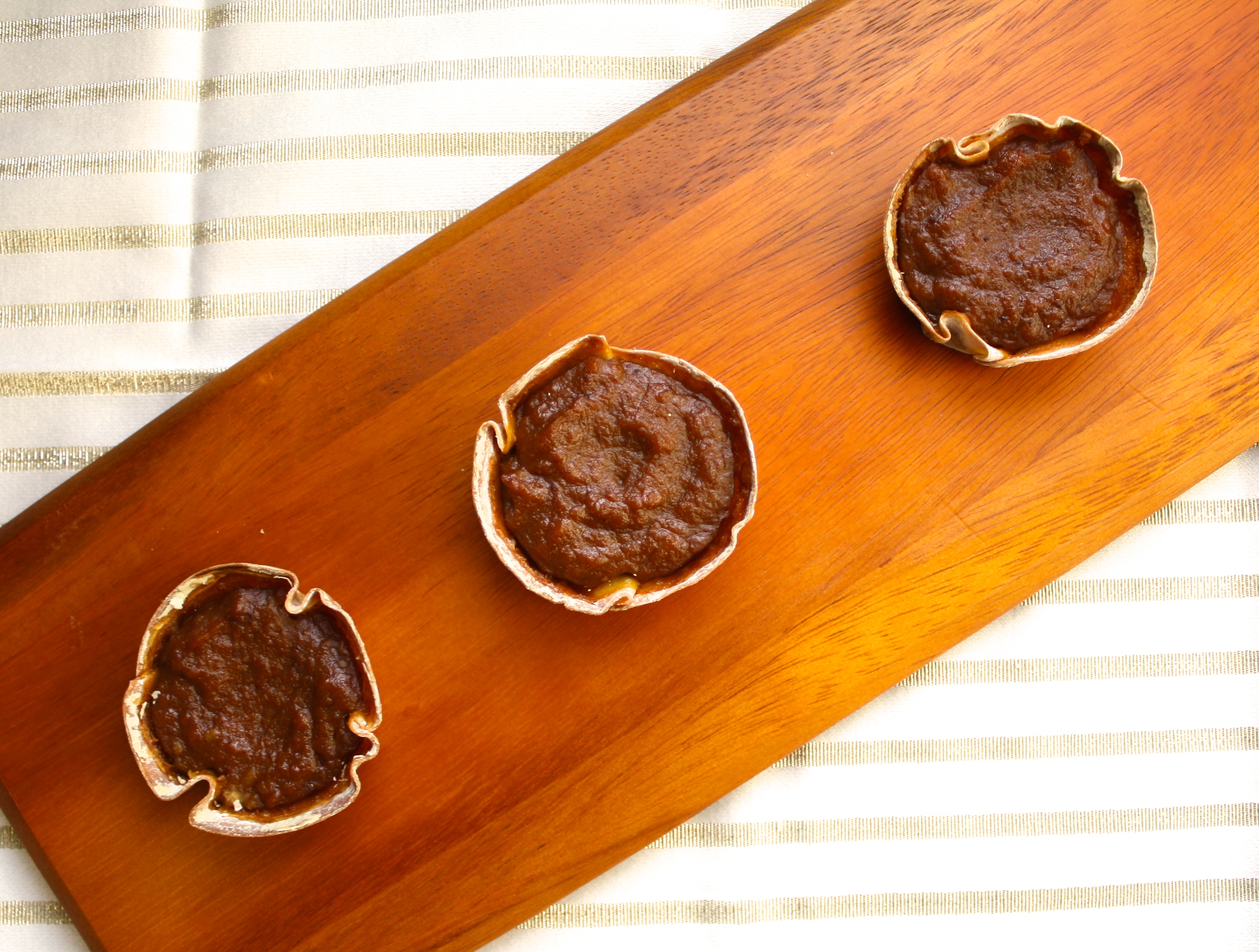 You can serve these pies as they are, or top with homemade coconut whipped cream and a dash of cinnamon. I created an easy, delicious coconut whipped cream for my apple pies recipe, which I included in the recipe card below. If you choose to add the whipped cream, make sure to top each pie immediately before serving, but definitely wait until they're cool, otherwise the whipped cream will run. Whichever style you choose, you won't be disappointed. These pies are perfect for Thanksgiving, National Pumpkin Pie Day, or honestly, any day you choose! Click the links in the recipe to buy the ingredients!
Mini Pumpkin Pies with Wonton Pie Crust
2017-10-10 12:10:52
Ingredients for the pumpkin pies
¼ cup almond milk
18 pre-made wonton wrappers
Ingredients for the coconut whipped cream
1 5-6 oz can of unsweetened coconut cream (or 6 tablespoons)
Directions for the pumpkin pies
1. Preheat oven to bake at 350ºF.
2. Spray 2 cupcake pans with nonstick cooking spray. Press a wonton wrapper in each indent. Once they're all in, spray the top of the wrappers with more nonstick cooking spray and bake for about 10-15 minutes, or until crispy.
3. In a large mixing bowl, add the pumpkin purée, vanilla extract, honey, maple syrup, cinnamon, cloves, nutmeg, ginger, and almond milk. Mix well, using an electric mixer, blender, or by hand.
4. Add a scoop of the pumpkin filling to each wonton cup. Press down so the filling expands to the sides of the cup. They should be each filled almost all the way to the top.
5. Keep pumpkin pies in the cupcake pans and place in the oven. Bake for about 40 minutes.
6. Let the pies cool for about 5 minutes and then serve or top them with coconut whipped cream. Enjoy!
For the coconut whipped cream
Have a refrigerated can of coconut cream ready. Refrigerate for at least 2 hours before. It's also helpful to freeze a mixing bowl for at least a half hour as well so the whipped cream better holds its shape.
Add coconut cream and maple syrup to the mixing bowl and using a hand mixer or stand mixer, start mixing on a low speed and gradually increase the speed until it's on its highest setting. The whipped cream will begin to get fluffy.
As soon as the whipped cream is ready, top each apple pie with a dollop of it.
Notes
Calories in pies: about 40 per pie (without whipped cream)
Whipped cream calories: 350 total. Calories will vary based on how much you use, but with a teaspoon-sized drop, it should be no more than 20 calories.
Bri Healthy™ https://brihealthy.com/