I've never been a fan of watermelon… until very recently. I didn't find it to be sweet enough, nor did I find it satisfying. However, I am now a watermelon bandwagon fan and the reason is this salad. I first tried a watermelon feta salad at a vegan restaurant in New York City's theatre district, where my friend, Shayna, worked as a chef. I was very skeptical to give it a taste, since I had a negative view on the pink melon, but to my surprise, I absolutely loved it! I knew I needed to recreate it, so I put my Bri Healthy spin on it.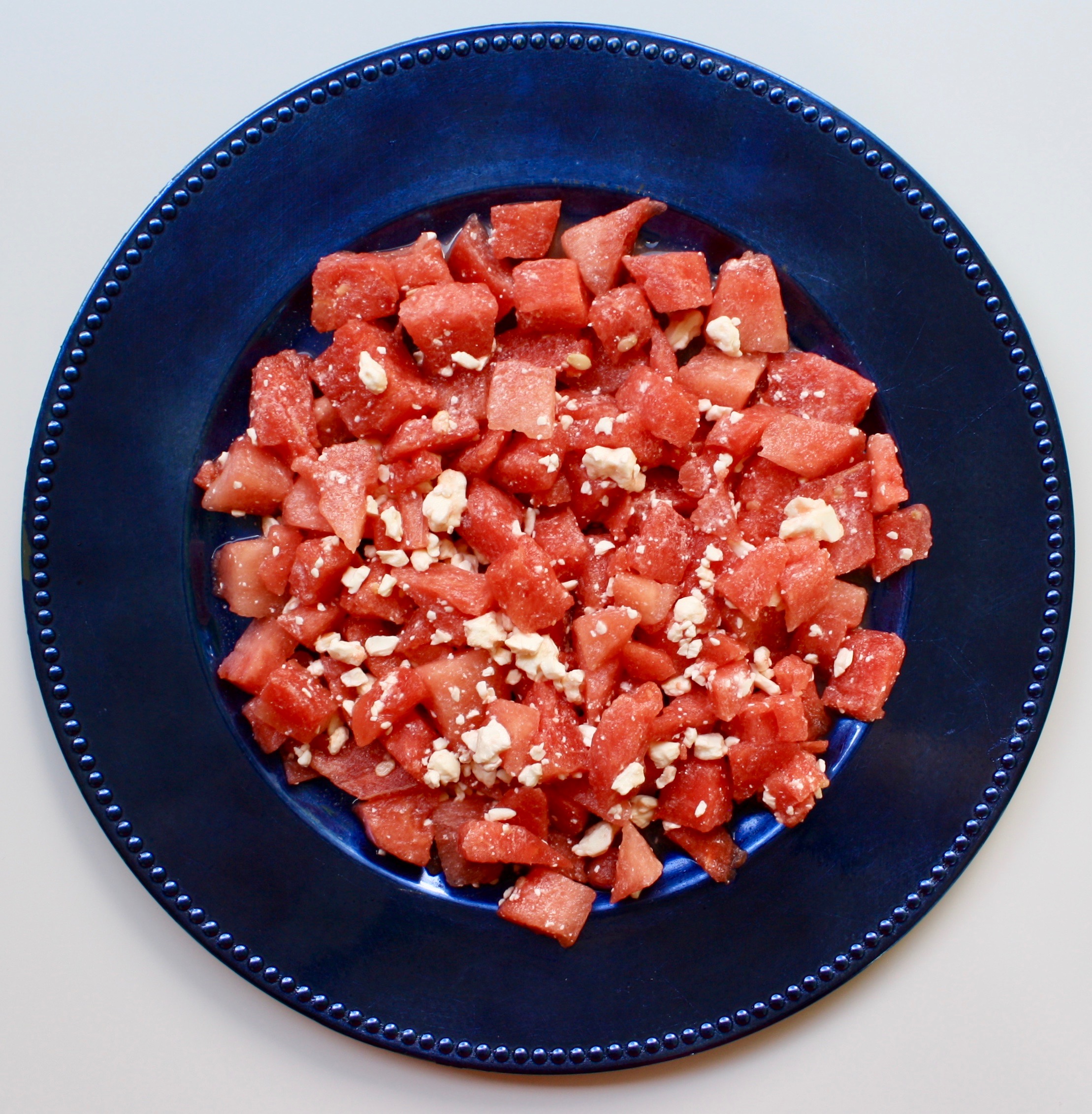 Shayna informed me that the recipe was simple; she used watermelon, feta, olive oil, fresh mint, and sea salt. I'm not a fan of mint, and I wanted to further simplify the recipe and reduce the calorie count, so I used just three ingredients: fresh watermelon, feta cheese, and pink Himalayan salt. It instantly became one of my favorite treats! I've made this multiple times since I first tested it out and I think it's safe to say I'm obsessed.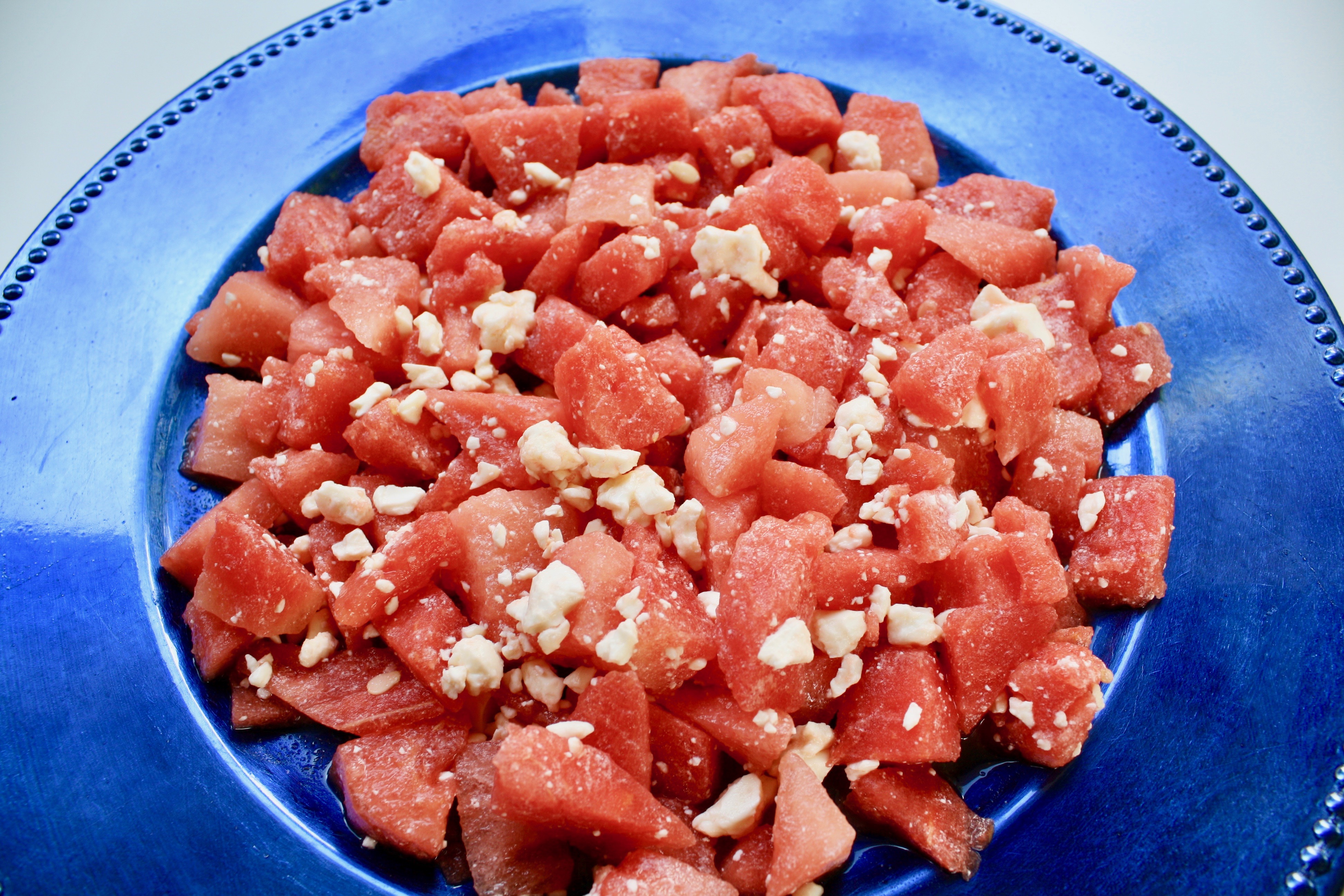 This Watermelon Feta Salad is perfect for any warm summer day. Whether you're preparing a dish for a cookout (including your 4th of July get-together) or looking for a refreshing treat to cool you down, this dish is sure to be an amazing choice. If you're serving more than four people, you can double the recipe. I often make this recipe for myself (just one serving), and I'll use pre-cut watermelon cubes from my local grocery store. There are so many ways to modify this recipe and no matter what, it's always delicious!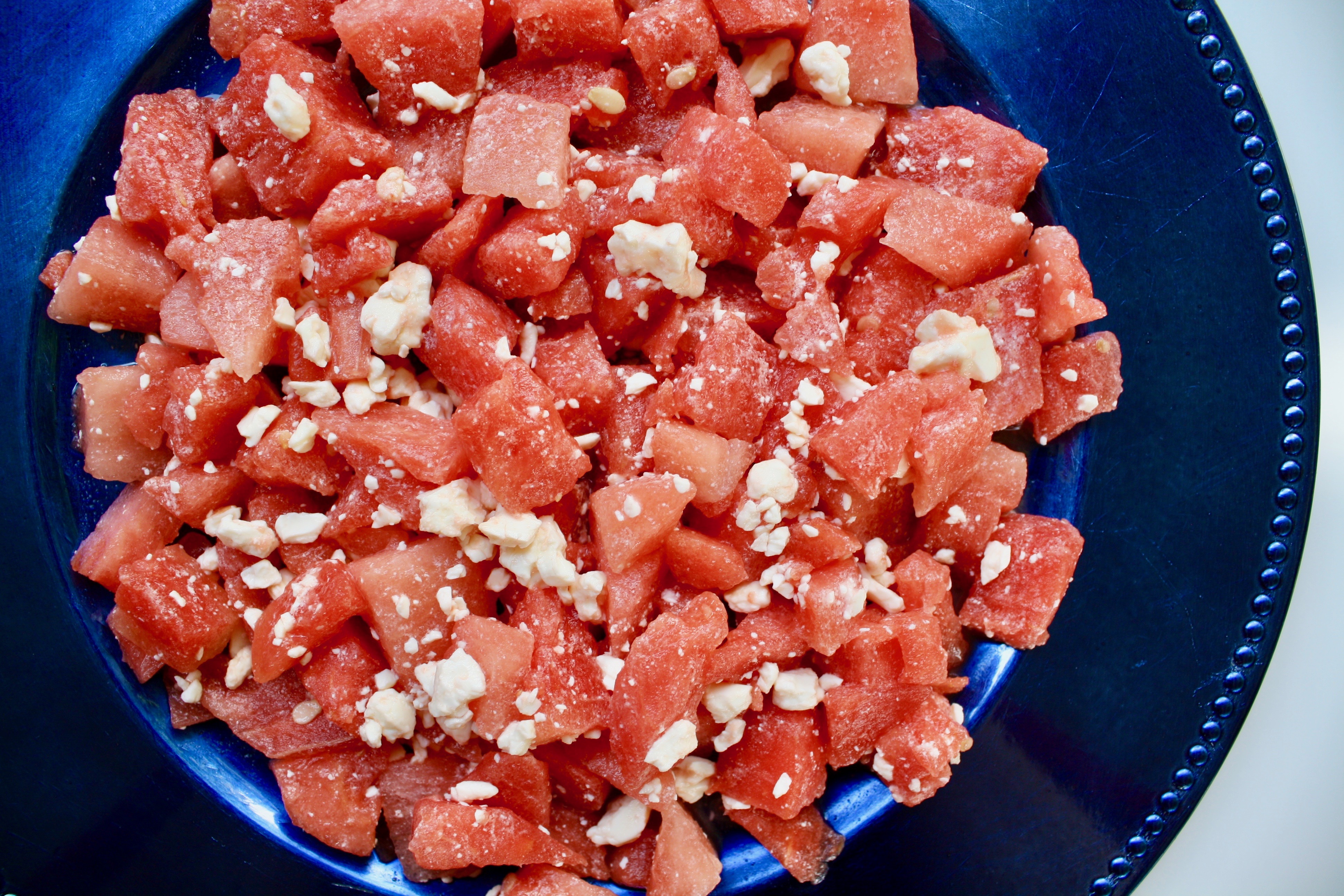 When you make this recipe, don't forget to post it using the hashtag #BriHealthy so I can share it on my social media. I'd love to showcase your beautiful creations! Enjoy this delicious summer salad, you're going to love it!
Quick & Easy Watermelon & Feta Salad
2018-06-28 14:23:45
Serves 4
A refreshing and delicious salad, perfect for warm weather!
Ingredients
¼ medium watermelon, seeds removed and cubed
4 ounces (about 1 cup) feta cheese
Salt (pink Himalayan or sea salt)
Instructions
Cut the watermelon into cubes. The easiest way to do this is to first cut the watermelon in half. Remove the seeds, then cut the half you'll use into quarters. Cut the flesh out of one quarter watermelon carefully and place on a cutting board. Slice the flesh into cubes about an inch wide. Tip:Alternatively, you can purchase pre-cut watermelon cubes from your local grocery store.
Place the watermelon pieces in a large mixing bowl. Add the feta cheese and sprinkle the salt on top.
Using tongs, mix the contents of the bowl until the feta cheese is evenly dispersed throughout the watermelon pieces. Serve and enjoy!
Notes
Calories: per serving (4 servings): about 185 per serving (about 740 in entire recipe)
Bri Healthy™ https://brihealthy.com/