BIG NEWS! Womenspired™ is BACK with a BRAND NEW PODCAST!
This Saturday, you're invited to celebrate with me for a socially distant rooftop launch party and workout in collaboration with bodyART on the rooftop of the gorgeous The William Vale Hotel in Brooklyn, NY, with all of the views!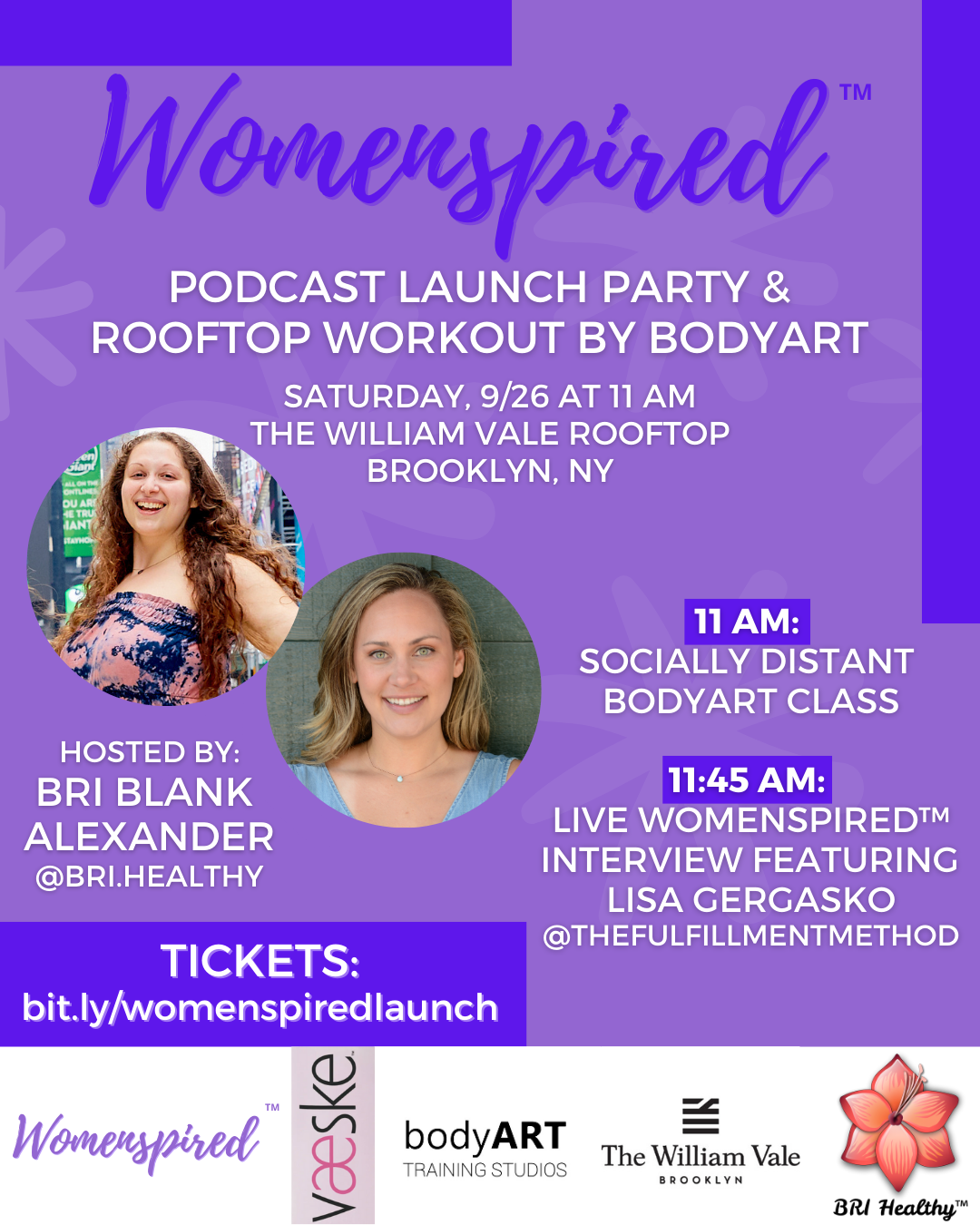 I created Womenspired™ to share the empowering stories of women of all different backgrounds, with the intention to help inspire others to pursue and achieve their dreams, to always keep going when times get tough, and to step into their fullest potential, having heard the success stories of another woman.
Womenspired™ began with live events, where I would interview an inspiring woman in front of a live audience. I then made it into a digital series, and THIS SATURDAY, I'm so excited to launch the Womenspired™ PODCAST!
Get ready to subscribe to a podcast that's here to make you FEEL GOOD! Be sure to check your email for more details coming this week, and follow @be.womenspired on Instagram so you don't miss a thing!

---
The Womenspired™ Podcast Launch Party
---
If you're in the NYC area, please join us to celebrate the podcast launch this Saturday at The William Vale hotel in Williamsburg! @bodyart.nyc will lead a workout to help you step into your power, and then, I'll be leading a LIVE Womenspired™ interview on the rooftop featuring my friend and abundance expert Lisa Gergasko (@thefulfillmentmethod), and we'll be chatting about how we can feel our best every day to live our best lives!
Grab your tickets here! Space is limited for social distancing. Join us to celebrate female empowerment, a new podcast, complimentary cold-press juices from Vaeske, and to enjoy the most beautiful views of NYC before it gets cold!
Thank you so much to @bodyart.nyc for creating this experience. I hope to see you all there! And get excited for the podcast!