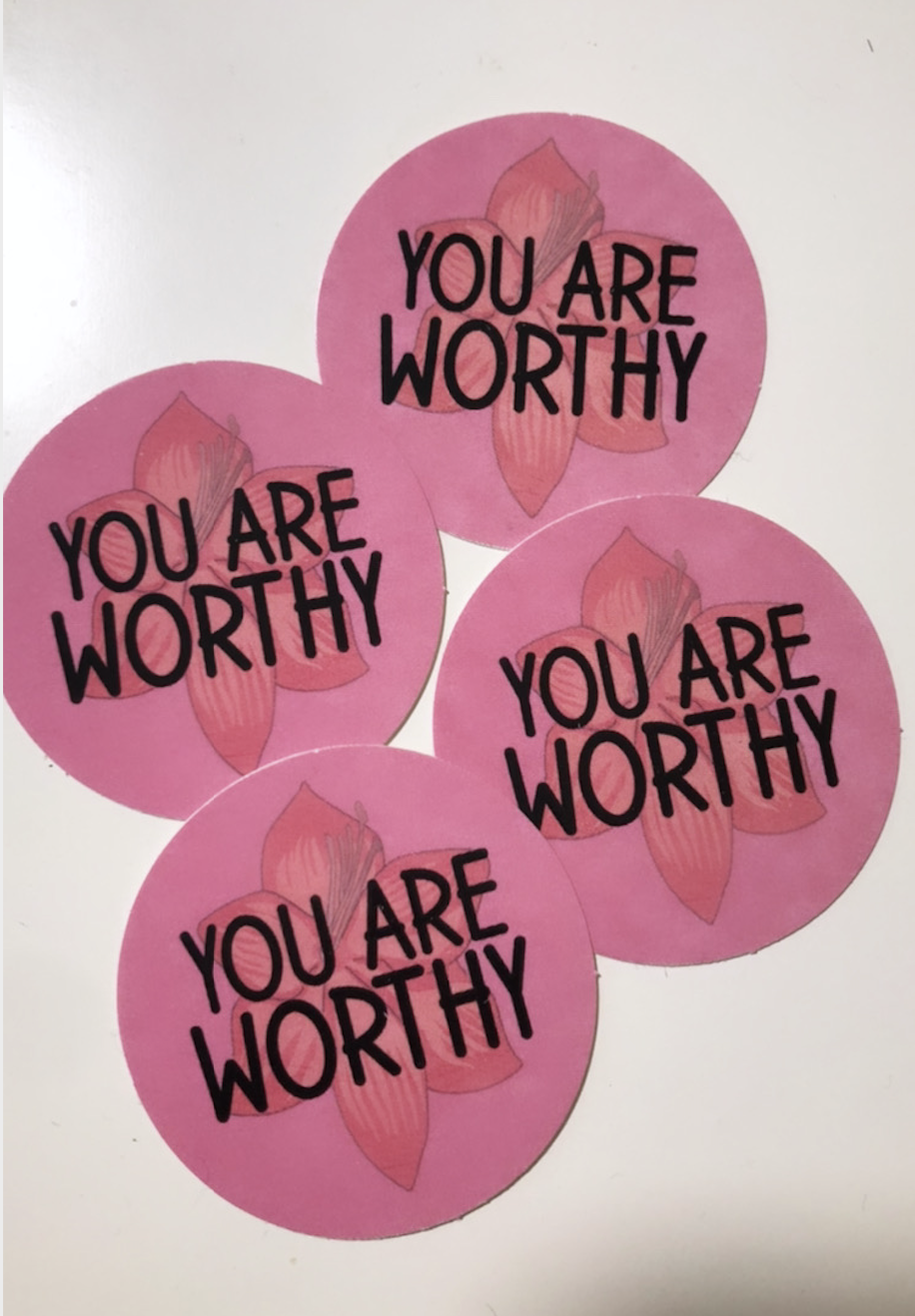 In honor of National Bullying Prevention Month, I teamed up with the You Are Important Project, an organization that was created as a way to connect others and cultivate acts of kindness. Their founder, Chenice Branquinho, developed stickers with the message "You Are Important" written on them to give out to her friends and strangers alike. Chenice believes that a kind message can change someone's day, and her mission is to share her positive message with the world to make it a brighter place.
I wanted to collaborate with her on this project because I truly believe that a kind message can create an enormous positive ripple in someone's life. It's often the small moments that can change everything for us. I wanted to bring my message of self-love to our collaboration, and so the message "You Are Worthy" popped up in my head.
So often we don't feel that we are worthy of good things. We tend to be so hard on ourselves, when playing on our own team is way easier and feels SO much better. The truth is, we are all worthy of the best things life has to offer. It doesn't matter who you are, what you've done, what you look like, where you come from. YOU ARE WORTHY. I want you to keep these words with you wherever you go.
This collaboration means so much to me. The You Are Important Project has popped up at many of my Womenspired™ events, and Chenice is such a dear friend of mine. I hope you enjoy these stickers. Order them to give to others who may need to hear this message, as a random act of kindness. Stick some where you'll be able to see them every day. While you step into your power by reminding yourself that you are worthy, you'll also be supporting women-owned small businesses. Click here to order yours. Always remember: You Are Worthy.