Note: This recipe was edited on 8/10/17 and the recipe listed below differs from video, made in 2015. This updated version swaps out certain ingredients, so use the instructions below for the best results. Enjoy!
Mexican food is one of my favorite cuisines due to its ability to be made healthy without compromising flavor. In 2015, I decided to combine the bright, summery flavors of avocado, mango, tomatillo, and lime in a completely clean guacamole. In 2017, I updated it (having MUCH more recipe developing experience) to improve the dish and give it a much better flavor. Feel free to check out a throwback Bri in the video below, but I highly recommend making the updated recipe. The chips recipe from the video remained the same, and I also created a recipe post dedicated to them, which you can view here. Make this ASAP and enjoy!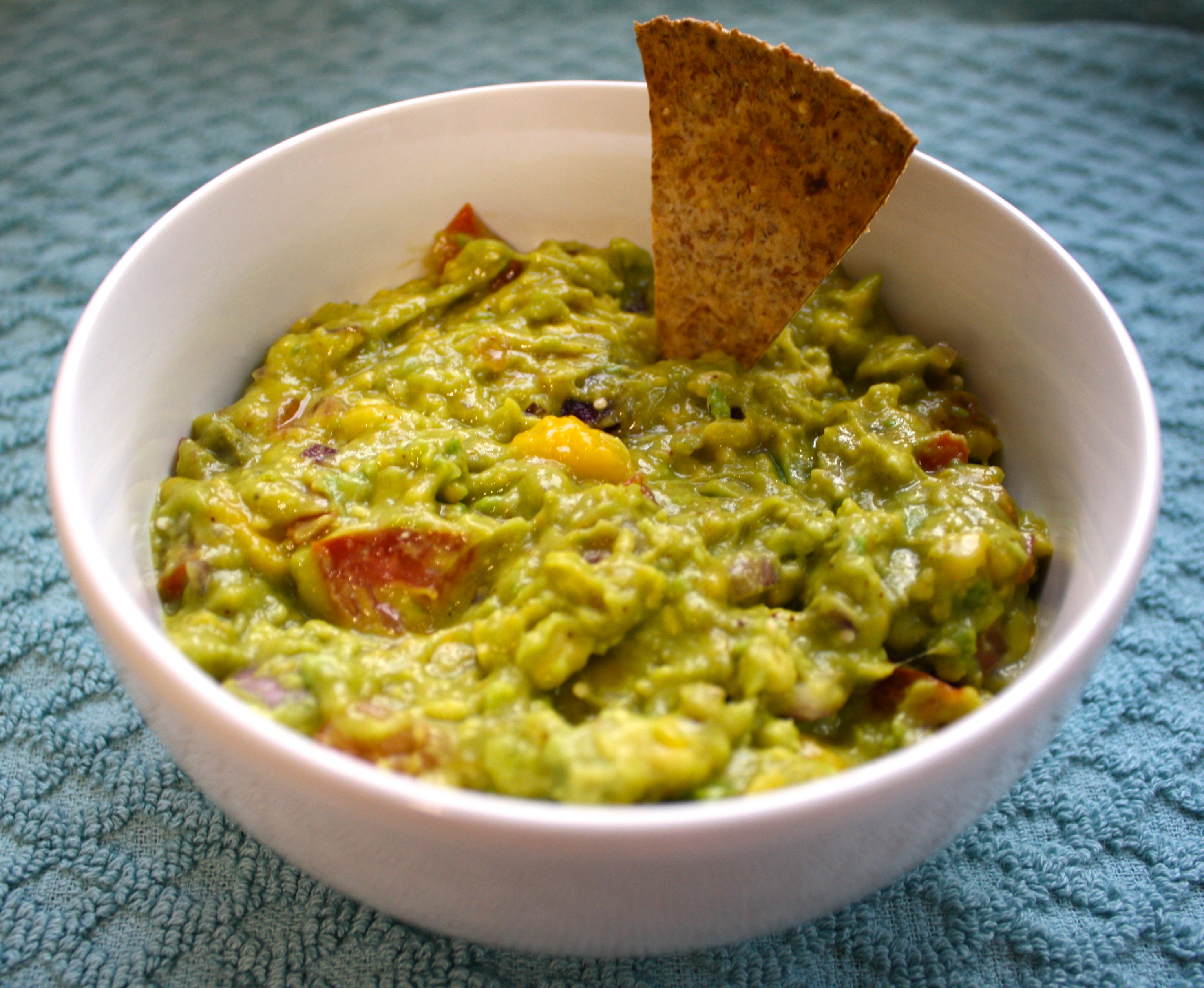 Here's the older video:
Mango Tomatillo Guacamole
2017-08-10 17:03:19
Serves 4
Ingredients
1 medium Hass avocado
¼ ripe mango, diced
1 small tomato, diced
1 medium tomatillo, diced
1 small red onion, diced
½ lime
Salt
Black pepper
Garlic powder
Chili powder
Bri Healthy's 1-Ingredient Homemade Tortilla Chips (Recipe Here)
Instructions
Add avocado to a mixing bowl and mash, leaving it more chunky than smooth.
Add mango, tomato, tomatillo, and red onion to the avocado. Mix so all ingredients are evenly distributed.
Squeeze the ½ lime into the guacamole.
Add a pinch of garlic powder and chili powder to the bowl. Add salt and black pepper to taste.
Mix again and enjoy!
Notes
Calories: about 300 in the entire guacamole recipe. If breaking it into 4 servings, 75 calories per serving
BRI Healthy https://brihealthy.com/
For the 1-Ingredient Tortilla Chips recipe, click here!