There's nothing like the feeling of sitting down at a Mexican restaurant and having tortilla chips and salsa placed in front of you for your enjoyment. These chips tend to be a bit addictive, and before you know it, you're asking your server for another basket. Unfortunately, tortilla chips typically tend to pack in the calories, with some varieties containing 140 calories for only 5 chips! But never fear, Bri Healthy is here! I created the simplest tortilla chips recipe EVER, containing only 1 ingredient: tortillas!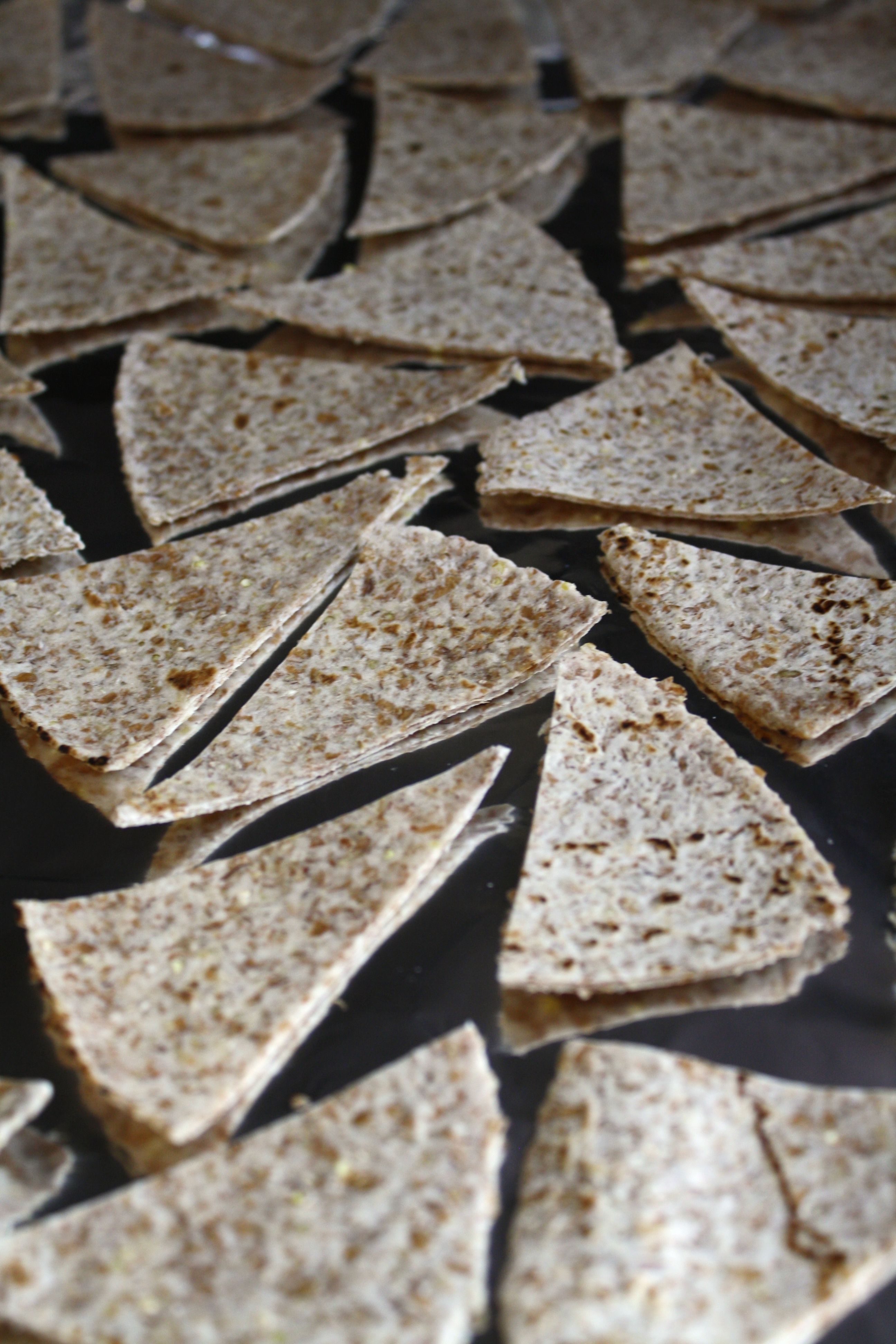 I used Food For Life's Ezekiel brand of sprouted grain tortillas, which are entirely clean and delicious. The recipe is super easy to make, so you can basically eat tortilla chips every day without guilt if you wanted to. You can use them in my Healthy Loaded Nachos recipe or my Mango Tomatillo Guacamole, or just enjoy with salsa! Give this quick and too-easy recipe a try ASAP!
Healthy 1-Ingredient Homemade Tortilla Chips
2017-08-10 18:08:43
Instructions
Preheat oven to bake at 400°F.
Cut tortillas into triangle chip shapes.
Line a baking sheet with tin foil. Place tortillas on baking sheet, making sure none of them are touching.
Bake for about 7-9 minutes, or until chips become crispy and golden. Enjoy!
Notes
Calories: 150 per tortilla, but will vary based on tortillas used
BRI Healthy https://brihealthy.com/