I recently bought myself some chili powder, as I've been looking for new ways to spice up my meals (pun intended). After tasting the flavor on my baked chicken, this sweet and savory recipe came into my mind. I figured that the subtle sweetness of cinnamon would balance well with the spiciness of chili powder, and both flavors would add a delicious, contrasting zing to sweet potatoes. As a lover of sweet potato fries and also someone who is always looking to try healthy twists on unhealthier foods, I decided to try this combination out. This recipe absolutely made my day!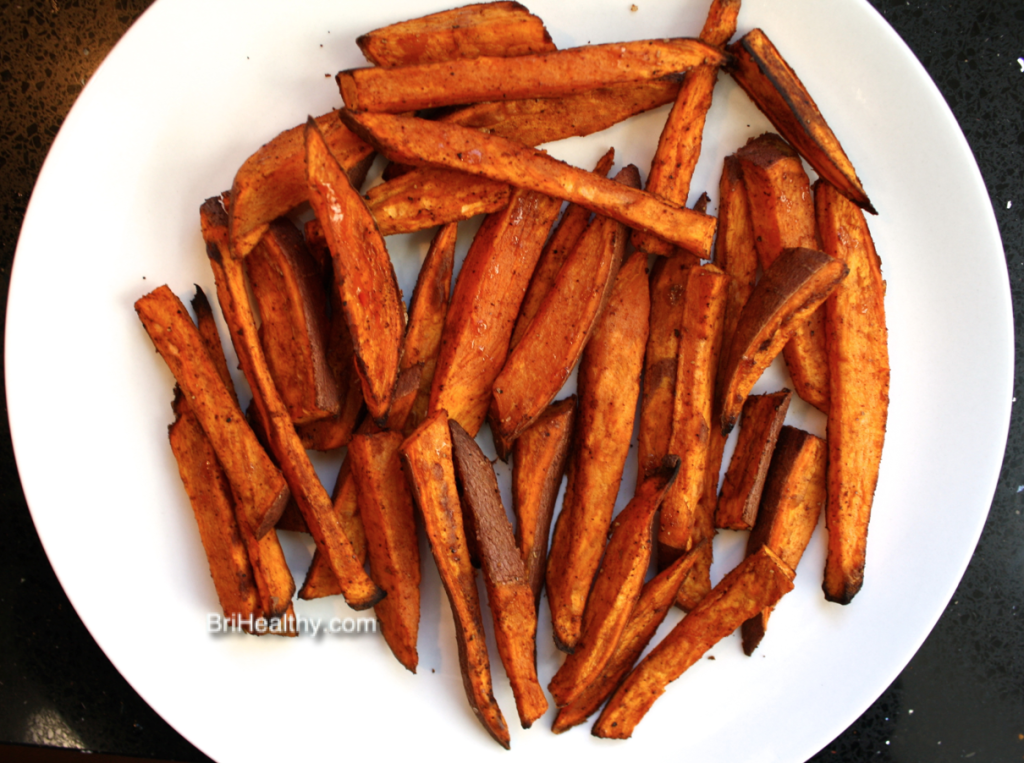 Just as I had imagined, the flavors came together impeccably. These don't even need a dipping sauce, that's how tasty they are! Although if you are a dipping sauce kind of person, these will pair well with organic ketchup or my easy, homemade honey mustard sauce, which you can find at the bottom of this Lightened-Up 4-Ingredient Mozzarella Sticks recipe.
The serving size and calories will vary based on the weight of your potato. If you don't already have a food scale, I highly suggest you purchase one and weigh your potato prior to washing it to know exactly how many calories you'll be consuming. I suggest about 200 grams of sweet potato for a single serving, but this will vary based on your goals. I listed the amount of servings as two because that's how much my 400 gram sweet potato gave me. If you're feeding more than just one or two people, buy a larger potato or multiple.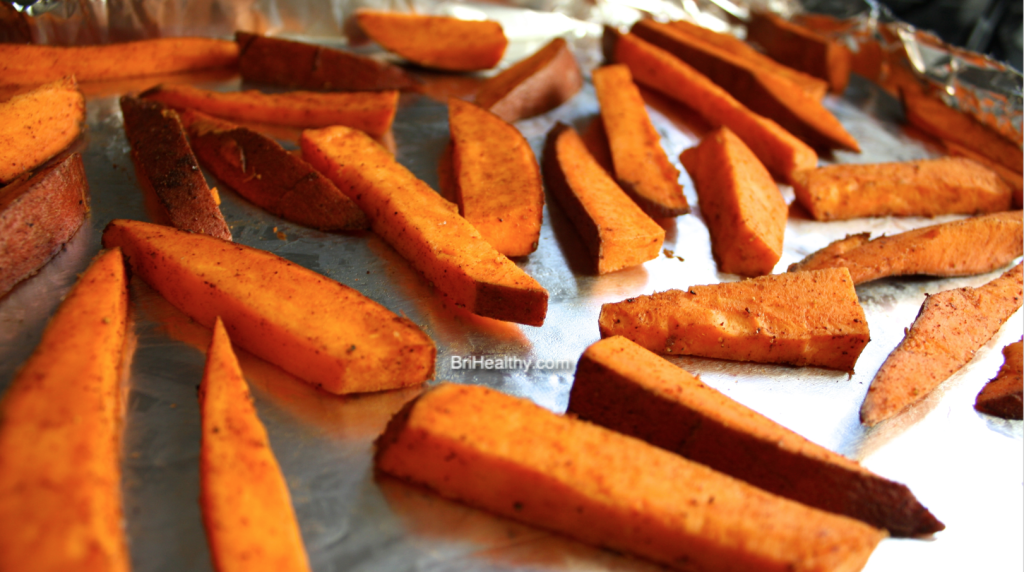 These are excellent on their own, but you can also enjoy them with pretty much anything! The best part is that they're entirely healthy and clean. If you prefer to peel the potatoes, feel free! I left the skin on mine, but that choice is up to you. No matter what you decide, this is a recipe that anyone who enjoys a little kick will love!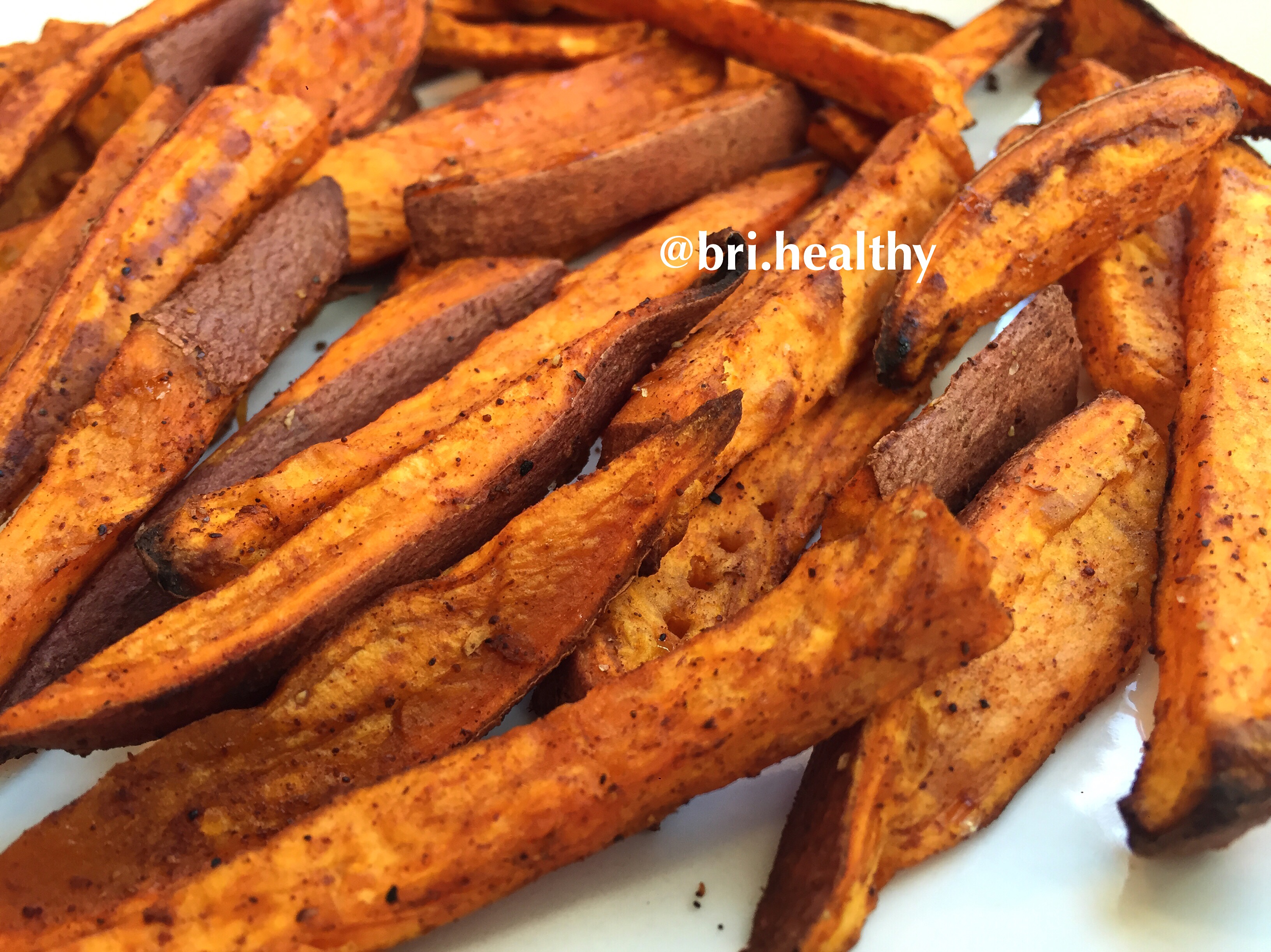 Cinnamon Chili Sweet Potato Fries
2016-02-15 09:09:13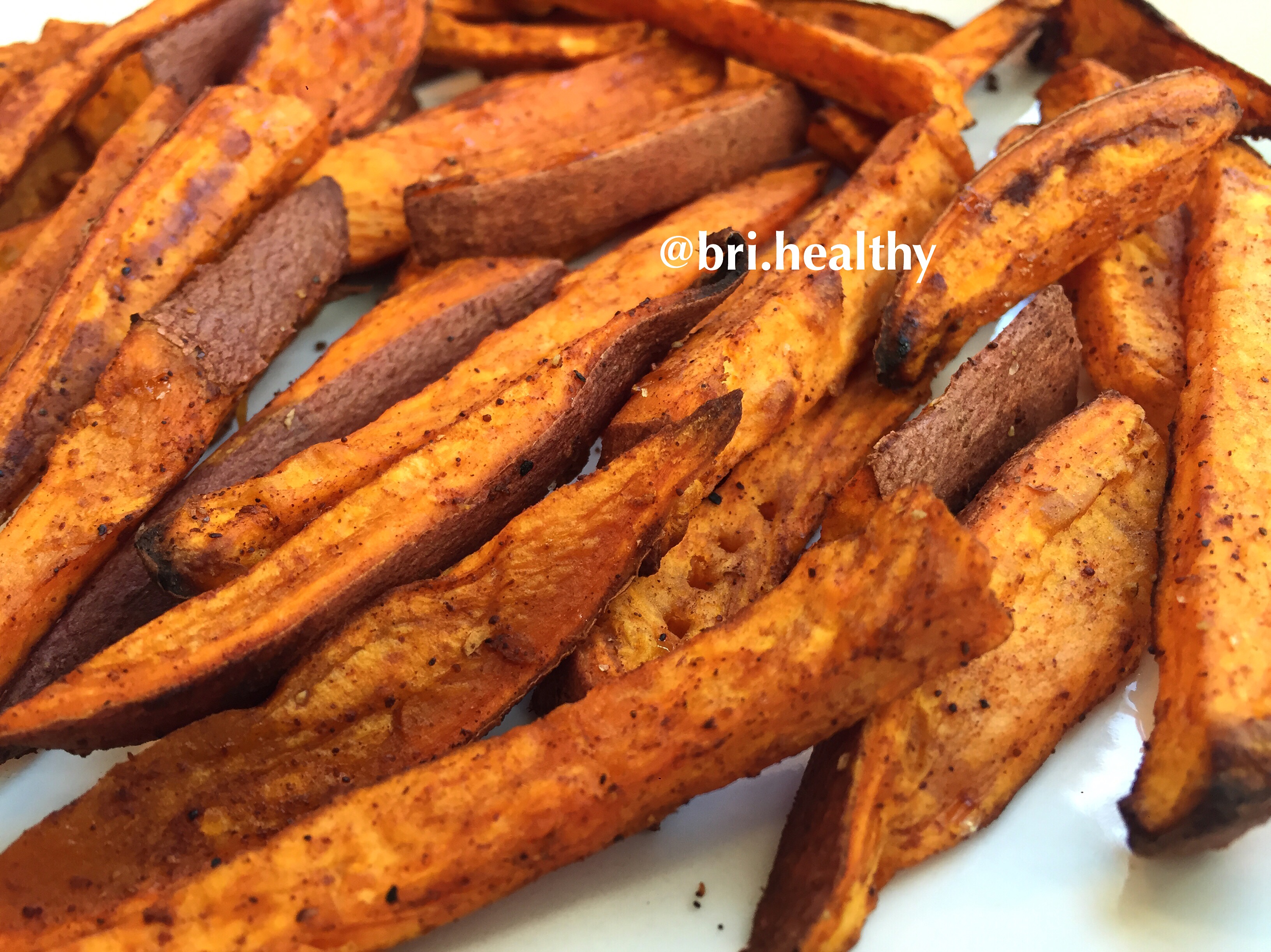 Serves 2
Ingredients
1 medium sweet potato, around 400 grams
1 tablespoon extra virgin olive oil
⅛ teaspoon salt
⅛ teaspoon cinnamon
⅛ teaspoon chili powder
⅛ teaspoon black pepper
Instructions
Preheat oven to roast at 425°F.
Wash sweet potato and cut it into fry shapes. You can make them as thick or thin as you'd like.
Place sweet potato pieces into a mixing bowl. Drizzle olive oil into the bowl and toss well until each piece is coated with oil. Using tongs works very well.
Add salt, cinnamon, chili powder, and black pepper. Toss until spices are evenly distributed.
Lay potatoes on a baking sheet lined with tin foil. Make sure they aren't touching other potato pieces.
Roast for about 15-17 minutes, or until cooked to desired crispiness. If you like them to be crispier, leave them in longer.
Enjoy!
Notes
Calories: about 230 per serving (200 g of sweet potato)
BRI Healthy https://brihealthy.com/