When I was growing up, macaroni salad was one of those dishes that I loved, but didn't eat often. As an overweight child with a serious love for food, when I had the opportunity to eat macaroni salad, I usually went a little crazy with it. I was never a fan of the tangy pasta salads, or even the macaroni salads that contained vinegar. However, I loved the creamy and crunchy classic macaroni salad.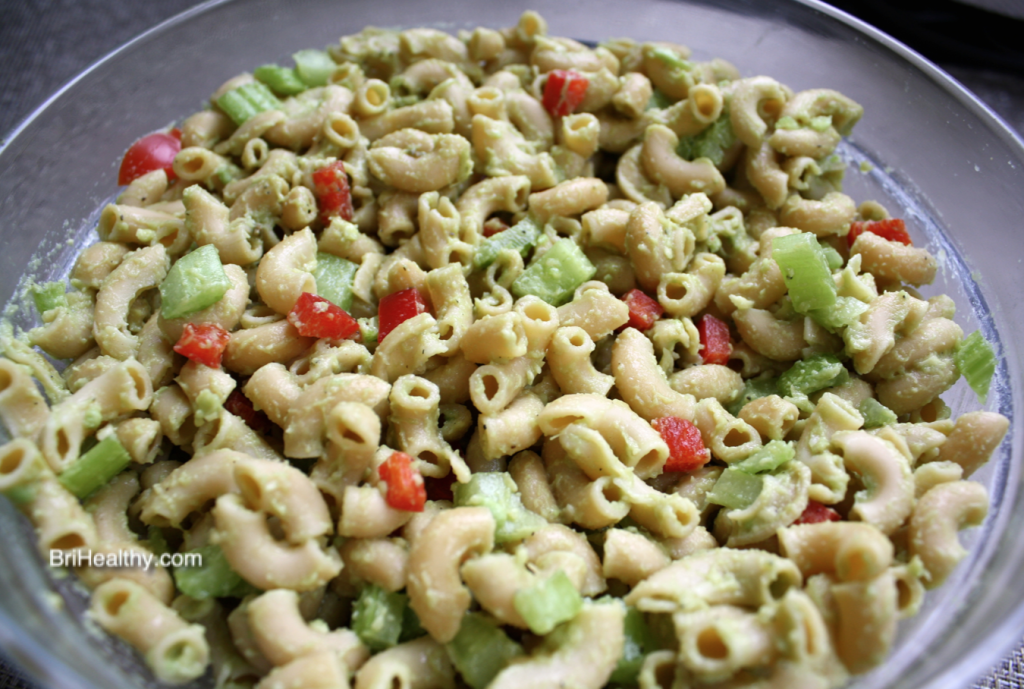 Nowadays, I've grown to dislike the taste of mayonnaise (and everything else about it). As you've seen in my Tuna Salad and Chicken Salad recipes, I am a strong advocate for using avocado as a healthy, clean mayonnaise substitute. I find that avocado has the same creamy texture and provides similar characteristics as mayo but in a much healthier way. I even made a video about using avocado instead of mayo – that's how strongly I feel about it! It's an easy switch if you can make that change permanent in your mind. It's easily said and can be easily done!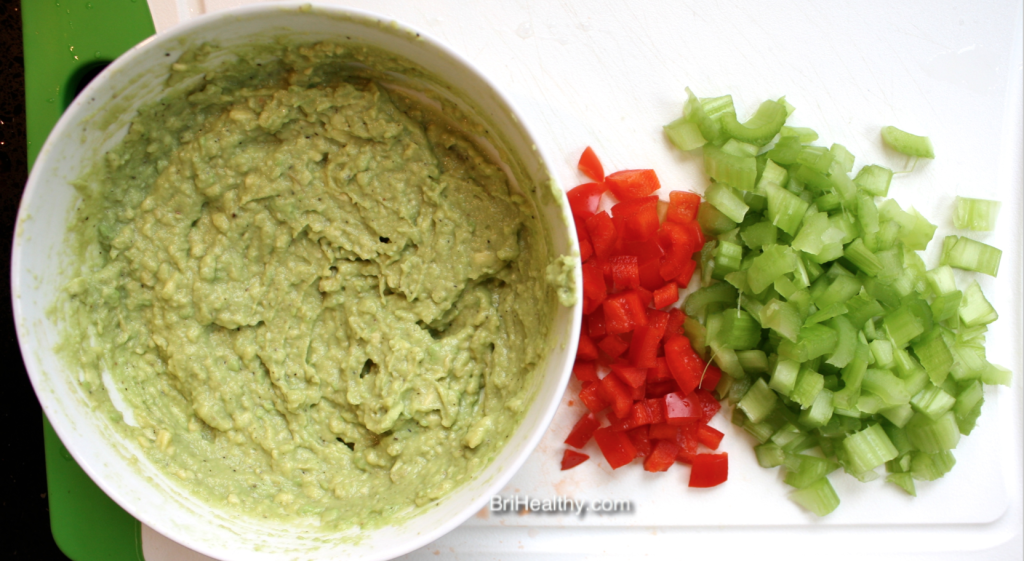 With my Banza giveaway currently underway, I decided to make another recipe using their fantastic chickpea pastas. This macaroni salad will remind you of any summer picnic or barbecue. It tastes absolutely delicious and is truly healthy for you! If you enjoy tuna in your macaroni salad, simply add a can into the recipe. Try this recipe, no matter what season it is!
Healthy Avocado Macaroni Salad
2016-03-31 15:45:17
Serves 4
Ingredients
1 box (8 oz) Banza macaroni
1 ripe medium Hass avocado
2 celery stalks, diced
½ red bell pepper, diced
½ teaspoon dijon mustard
½ teaspoon salt
¼ teaspoon black pepper
¼ teaspoon garlic powder
Optional: dash of crushed red pepper
Instructions
Set a large pot of water to boil. Once boiling, add macaroni to pot and stir.
After about 3-4 minutes or when pasta is al dente (still a bit firm, but cooked), drain pasta in a colander and let cool for a few minutes.
In a small bowl, mash the avocado until smooth. Add the dijon mustard, salt, black pepper, garlic powder, and crushed red pepper. Mix well.
Transfer macaroni to a large mixing bowl.
Add avocado mixture to macaroni and mix well.
Add diced celery and red bell pepper and mix well.
Enjoy!
Notes
Calories per serving: about 260
Bri Healthy™ https://brihealthy.com/