I am seriously speechless right now. Before attempting this recipe, I had an exact idea in mind of how I imagined it would come out. I wasn't sure that everything I used would be enough, but lo and behold, the recipe came out exactly how I had hoped.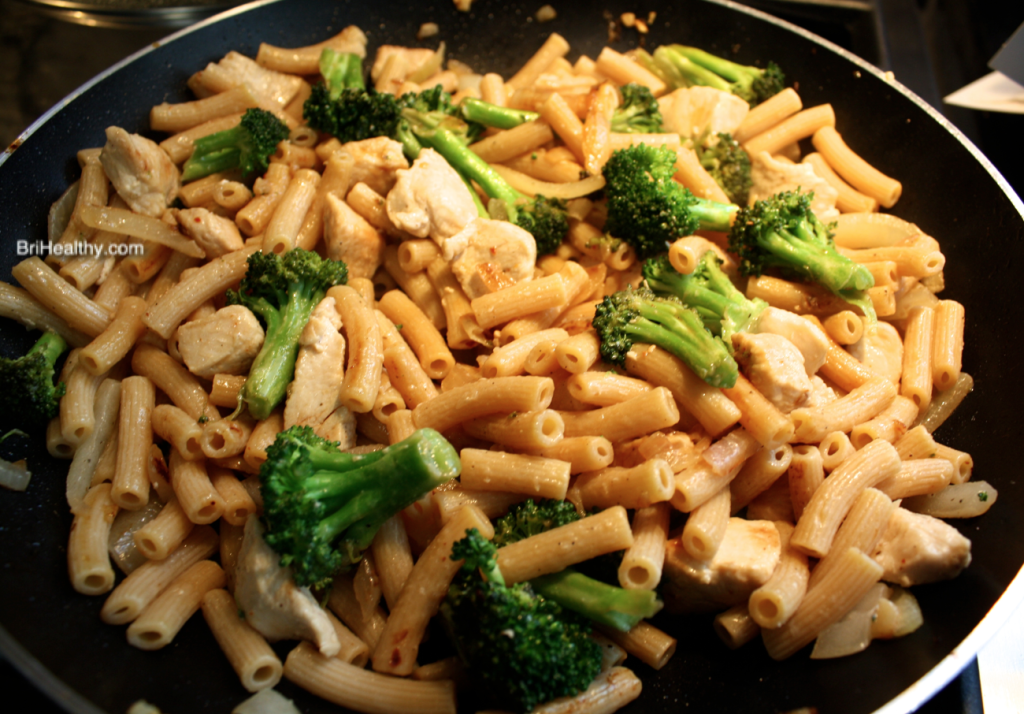 When I was younger, I went out to eat very frequently. I used to love pasta that had chicken and broccoli in it, which typically came drenched in Alfredo sauce. Since beginning my healthy lifestyle, white pasta honestly does not tempt me. I would rather eat an Italian meal's main course without the pasta on the side. However, if you give me some healthy pasta, I'm all about it!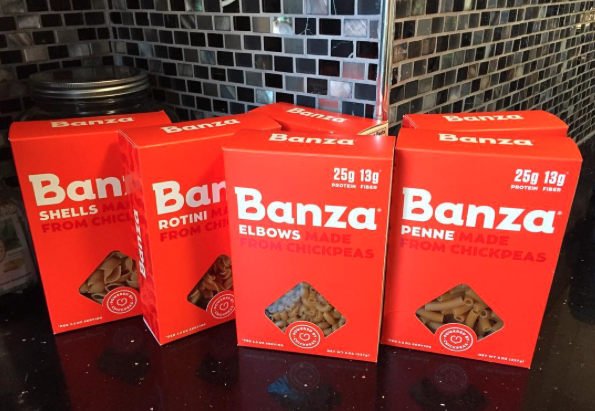 I'm very grateful that the wonderful people at Banza sent me some boxes of their newly redesigned chickpea pasta. I discovered Banza a while ago and I immediately fell in love with the product. In fact, I've already created two recipes using their pastas: my Healthy Homestyle Baked Macaroni & Cheese and The Most Amazing Healthy Baked Ziti. These are two of my favorite recipes because they so closely resemble the unhealthy, traditional versions of the dish, but they're entirely clean, healthy, and delicious! If you're a pasta fan, I highly suggest you try Banza's pastas. They are low calorie, high protein and high fiber products that are also gluten-free, vegan, soy-free, and non-GMO. I am a huge supporter of Banza products. Stay tuned to the blog because soon you can enter to win some through a Bri Healthy giveaway!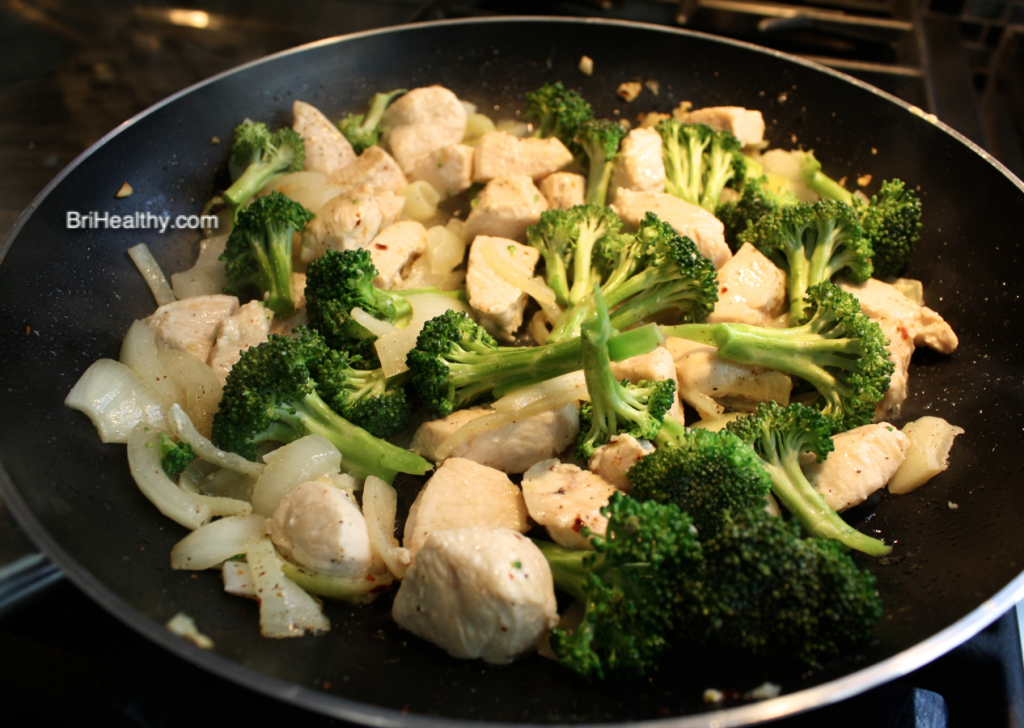 This recipe is truly amazing. It was easy to make as well and was low calorie. You get four servings out of this recipe and trust me, I'm already looking forward to the leftovers! It's a super filling dish, due to its high protein and high fiber content, and you can feel absolutely guilt-free about eating it. It's a perfect meal to make for your family, dinner party guests, a romantic dinner with your significant other, your best friend, or even simply for yourself (that's what I did!) Try this recipe ASAP. My stomach and taste buds are loving life right now!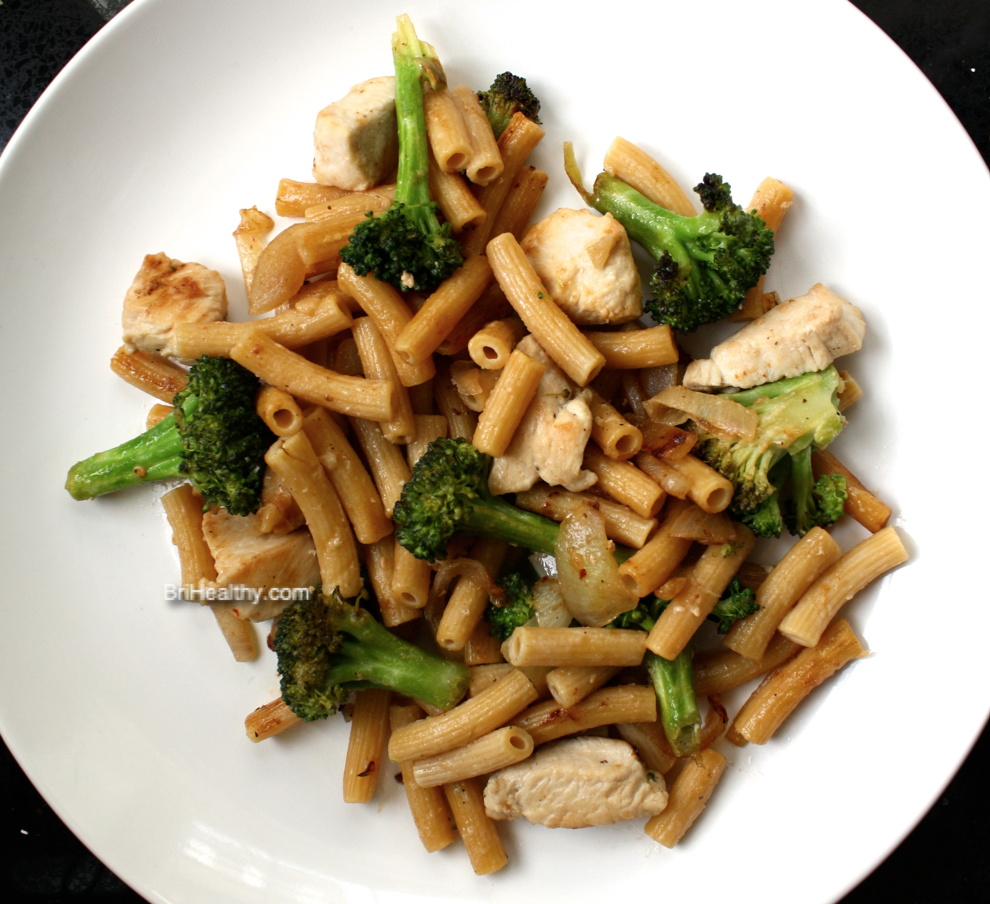 Lemon Garlic Pasta with Chicken and Broccoli
2016-03-24 12:28:57
Serves 4
Ingredients
1 box (8 oz) Banza penne pasta
2 tablespoons extra virgin olive oil
2 cloves garlic, minced
½ medium yellow onion, sliced
Juice of ½ of a lemon
1 large head of broccoli, separated into smaller pieces
about 10 oz of raw boneless skinless chicken breast, cut into cubes (you can use more if desired)
1 teaspoon salt
½ teaspoon black pepper
A few shakes of crushed red pepper flakes
For the pasta
Set a large pot of water to boil and add a pinch of salt to the water.
Once boiling, add box of pasta. Cook for about 5 minutes so the pasta is al dente (soft enough, but still firm).
When it's al dente, drain the pasta on a colander and leave until ready to use. These steps can be done simultaneously while doing the other steps or beforehand.
For the remaining ingredients
Place olive oil in a large saucepan and set to medium-low heat.
Add minced garlic to the saucepan and stir until the garlic becomes golden, about 3-5 minutes. Don't allow it to brown too much.
Add sliced onions to the pan and stir.
When onions become a bit translucent, add cubed chicken to the saucepan and raise heat to medium. Add salt, pepper, and crushed red pepper. Stir well. Using tongs, flip the chicken pieces over when one side becomes cooked.
Add broccoli and lemon juice and stir well. Cover saucepan and reduce heat back to medium-low for about 4 minutes.
Add pasta to saucepan and toss with tongs. Cook for another 2-3 minutes, tossing occasionally.
Enjoy!
Notes
Calories per serving: about 340
Bri Healthy™ https://brihealthy.com/