Mexican food is undeniably one of my favorite cuisines, but at Mexican restaurants, I don't always order my favorite dishes due to their high calorie counts. I love burritos, enchiladas, chimichangas, you name it. But I just can't fathom ordering dishes like that on the regular. Quesadillas have always been one of my go-to menu options when I'm out to eat, but ever since learning the calorie count of a typical quesadilla, I just can't bring myself to order one for myself. A quesadilla from an average chain restaurant contains around 1200 calories. That's almost as much as I eat in a whole day in one meal/appetizer! Despite that heartbreaking number, I'll still share a quesadilla with a friend or my boyfriend from time to time because they're just that delicious. Luckily, I recently tested out making my own quesadilla, and boy, me encanta!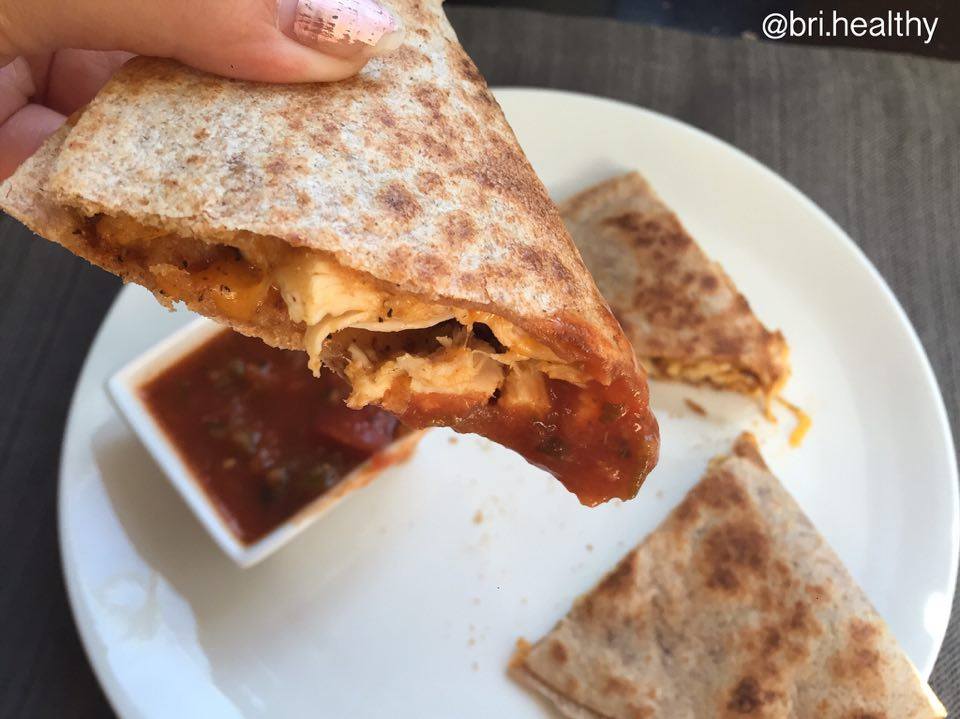 Not only does my Easy, Cheesy Chicken Quesadilla taste absolutely incredible, it takes very little time to prepare, too! With pre-baked chicken, it only takes about 5 minutes to cook it. There are only a few ingredients required and they're all healthy and delicious! It's difficult to find a whole wheat tortilla that's 100% free of preservatives, but the ones I found at Trader Joe's were better than many others that I've seen. I used Organic Valley shredded Mexican cheese, which had a perfect amount of flavor.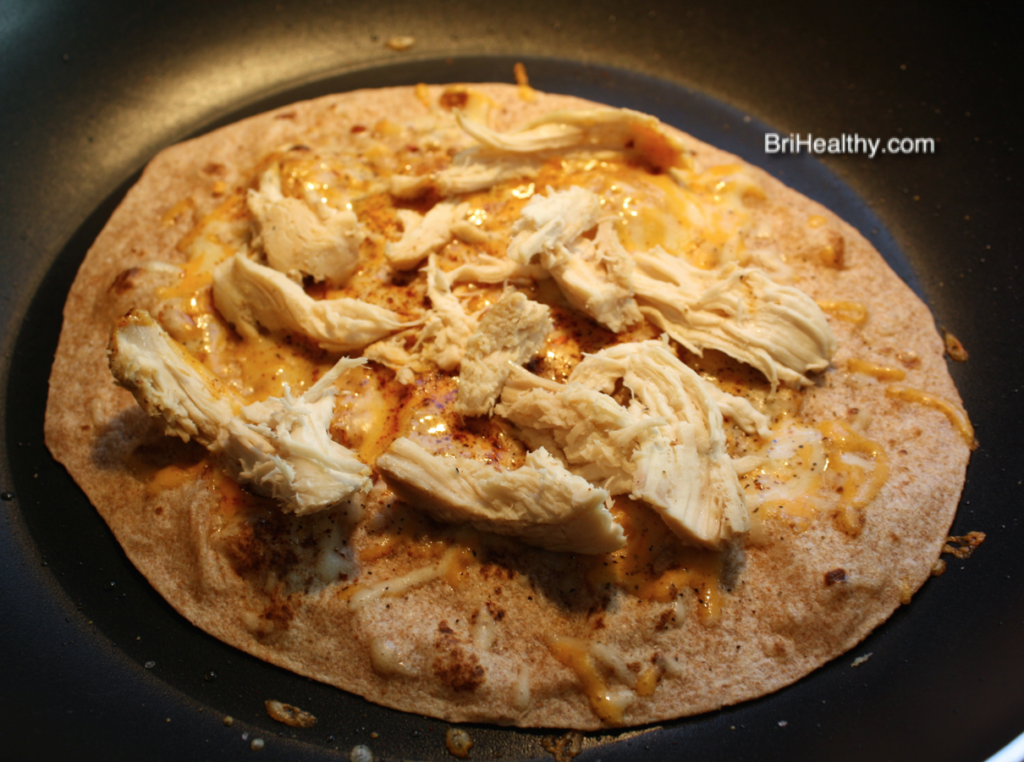 These quesadillas are so delicious and filling. Even my boyfriend (who is not much of a clean eater) loves when I make these for him. These are excellent with the chicken, but if you're vegetarian or vegan, or if you just don't have chicken, you can exclude the meat. Make these soon, you will love them!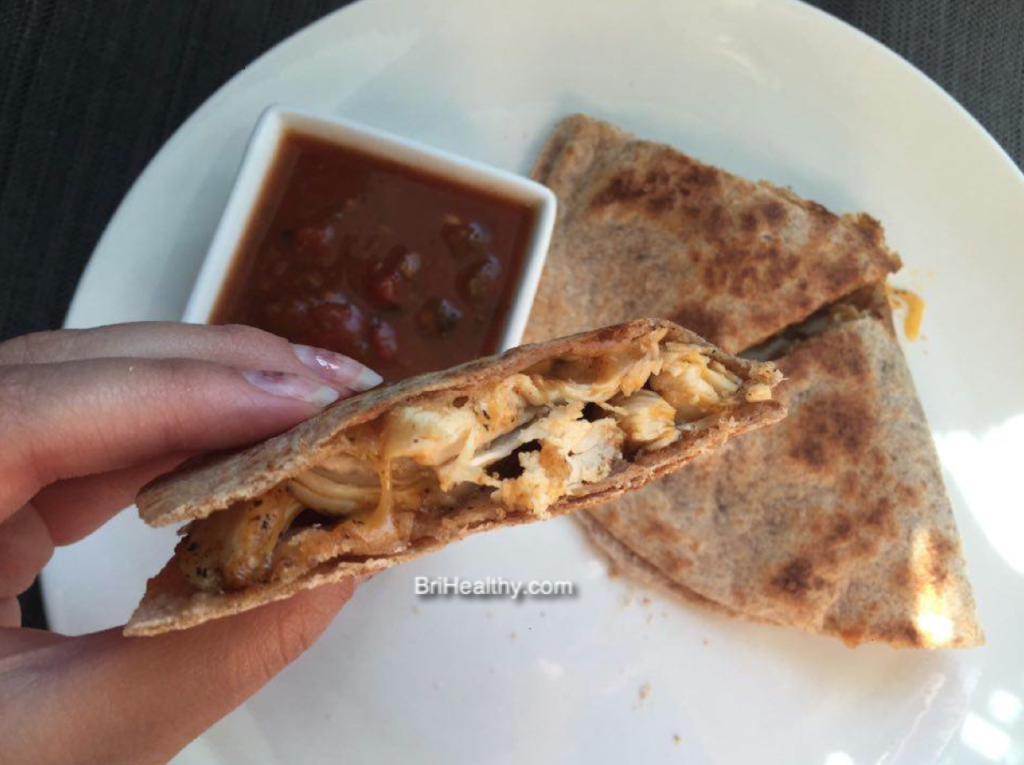 Easy, Cheesy Chicken Quesadilla
2016-09-16 07:52:38
Serves 1
Ingredients
1 whole wheat tortilla (I used Trader Joe's brand)
¼ Mexican cheese (I used Organic Valley brand)
2 oz baked chicken (I baked mine beforehand)
Salt
Black pepper
Chili powder
Instructions
Spray skillet with nonstick cooking spray (preferably olive oil). Heat on low heat.
Place tortilla flat on skillet and top evenly with cheese. Season with salt, black pepper, and a dash of chili powder.
Shred chicken with a fork and add on top. Cheese should be melted by now.
When cheese is melted, using a spatula, fold one corner over on top of the other so it's an even half.
After a minute, flip it onto the other side.
Remove from pan and cut into triangles. Serve with salsa and enjoy!
Notes
Calories: with the ingredients I used, about 340.
Bri Healthy™ https://brihealthy.com/