This past November, I asked you all on my Instagram story for holiday cookie recipe ideas, offering a prize to whoever's submission I chose. I received so many mouthwatering cookie concepts, but one of them stood out to me in particular. It combined three of my favorite ingredients: chocolate, almonds, and coconut, and I knew that I could definitely healthify this cookie and make it a recipe that's perfect for the holidays (or any time of year)!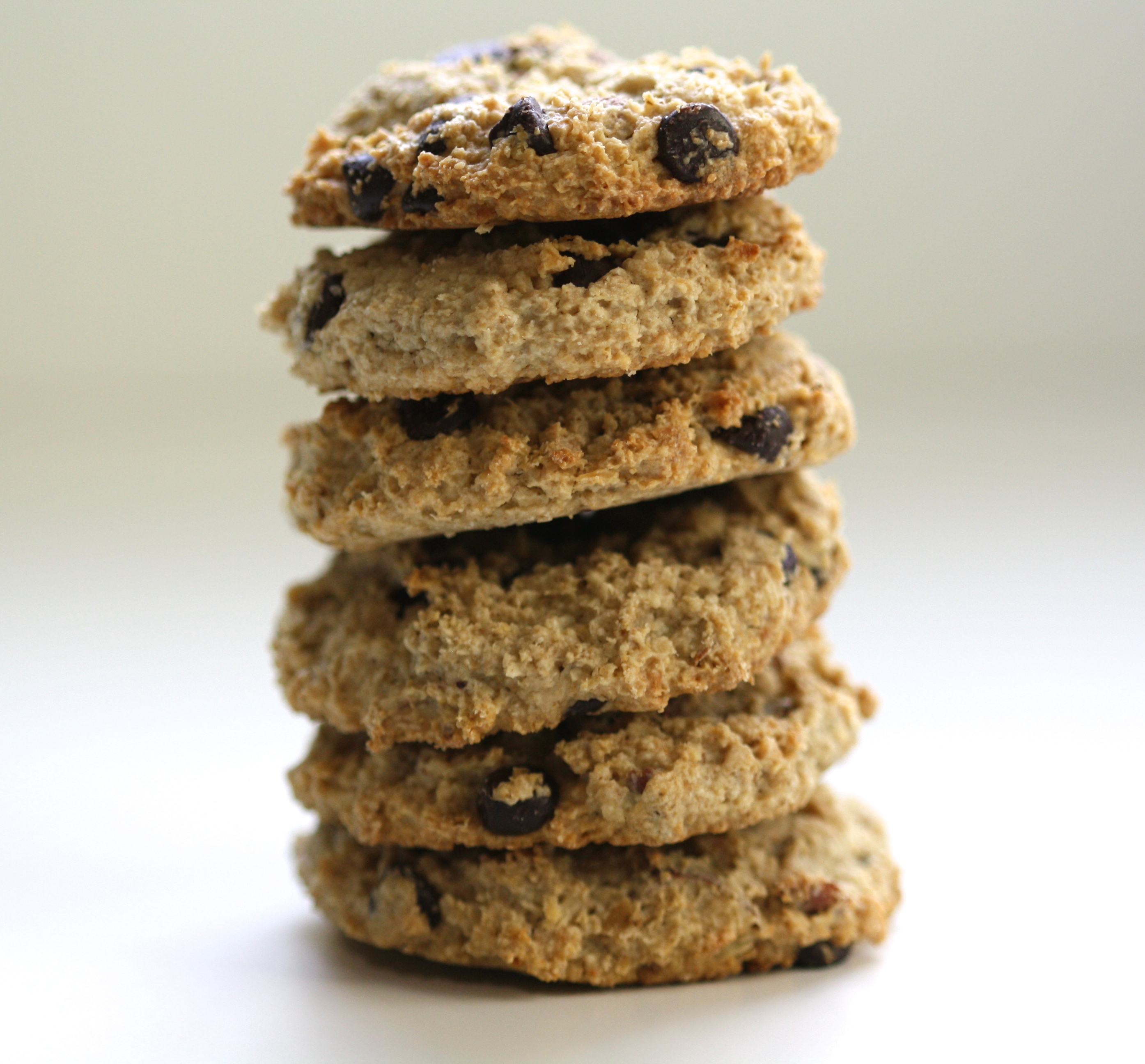 After one failed attempt (I shaped a different test recipe of the cookies into balls and they never flattened), I achieved success – all without any sugar! I was able to sweeten these using only stevia, as I used Lily's Dark Chocolate Chips, which are made with stevia as well. Incorporating unsweetened shredded coconut and raw almonds helped to keep these treats nice and healthy without sacrificing any flavor. These lightened-up cookies are any Almond Joy lover's dream.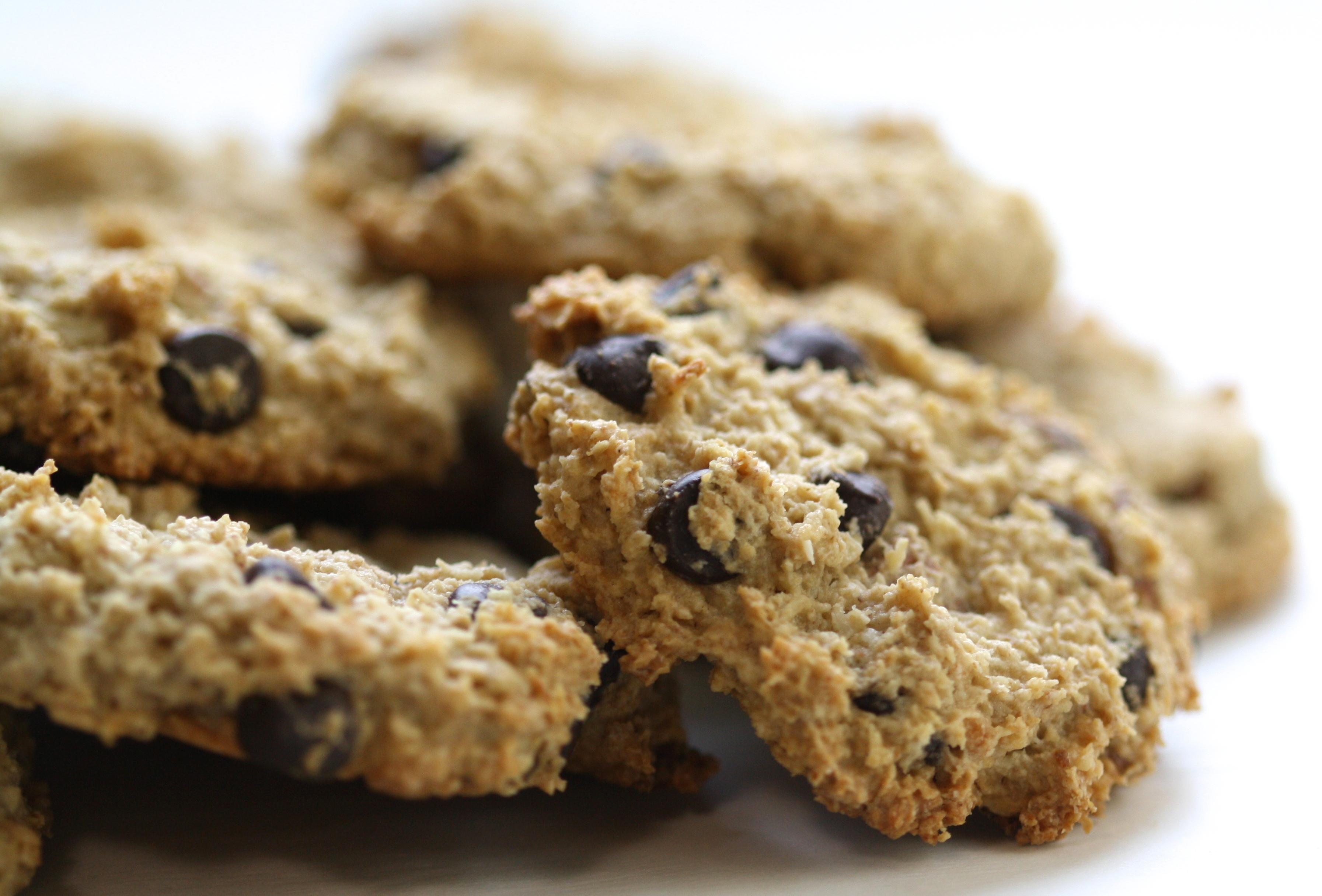 My Chocolate Almond Coconut Cookies are incredibly easy to make and they're vegan as well. They can also be made gluten-free by using gluten-free oat flour. At only 83 calories per cookie, you can eat these without piling on too many extra macros. They're all natural, refined sugar-free, and simply delicious!
Tip: When forming the cookie shapes, the dough is a bit sticky, so as you press down with your fingers to form them, slowly lift your fingers from the cookie dough and then reshape them after.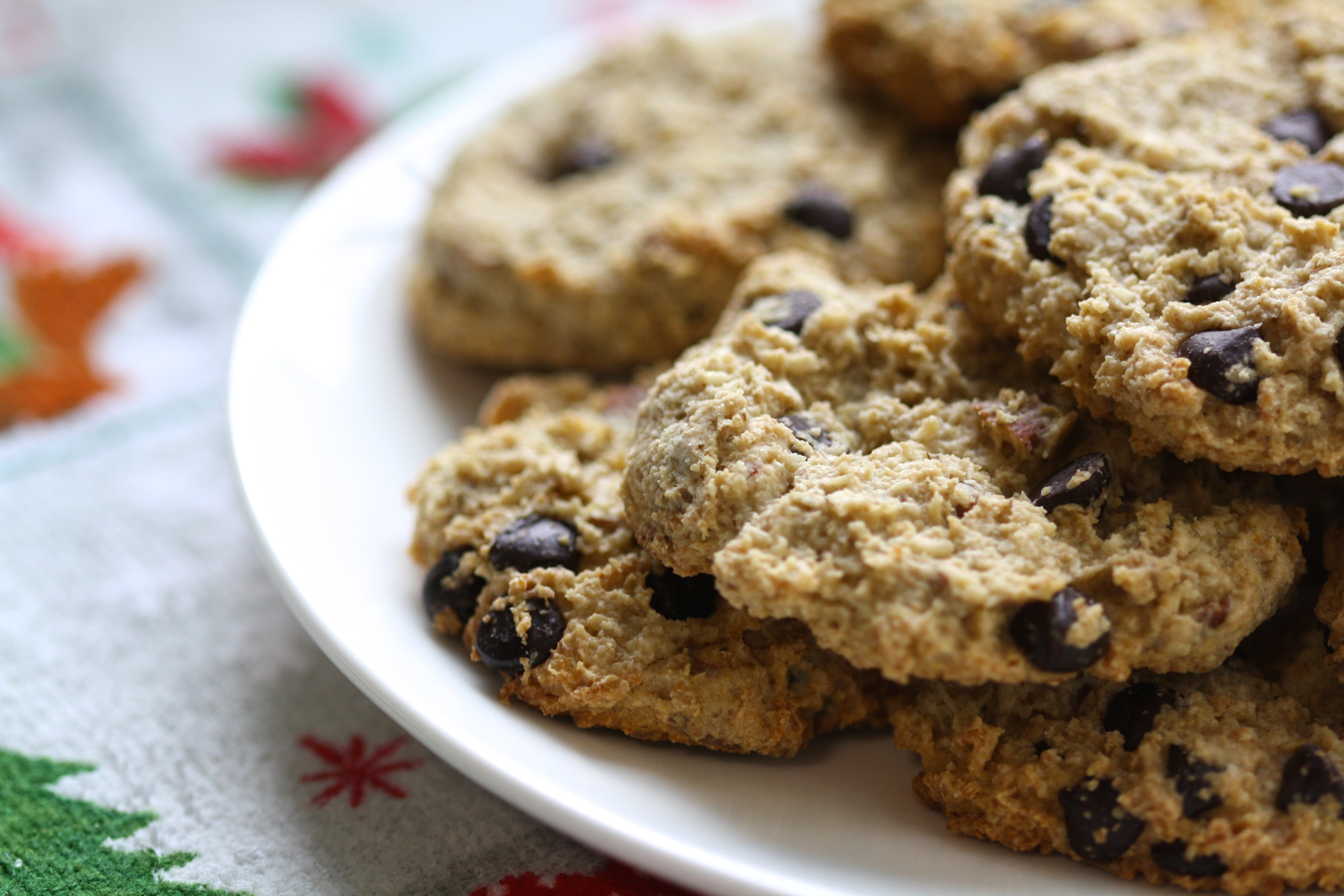 You will seriously fall in love with these baked goodies. I can already see myself baking these all the time. Please tag me in your photos when you make these, I'd love to repost them! Most importantly, I want to give a special shoutout to @naznazjo0n on Instagram for submitting me this absolutely amazing cookie recipe idea! Thank you so much for being such an awesome supporter. Your prize will be on its way very soon! Thank you all for your continued support, you all mean so much more to me than you'll ever know. Happy holidays everyone!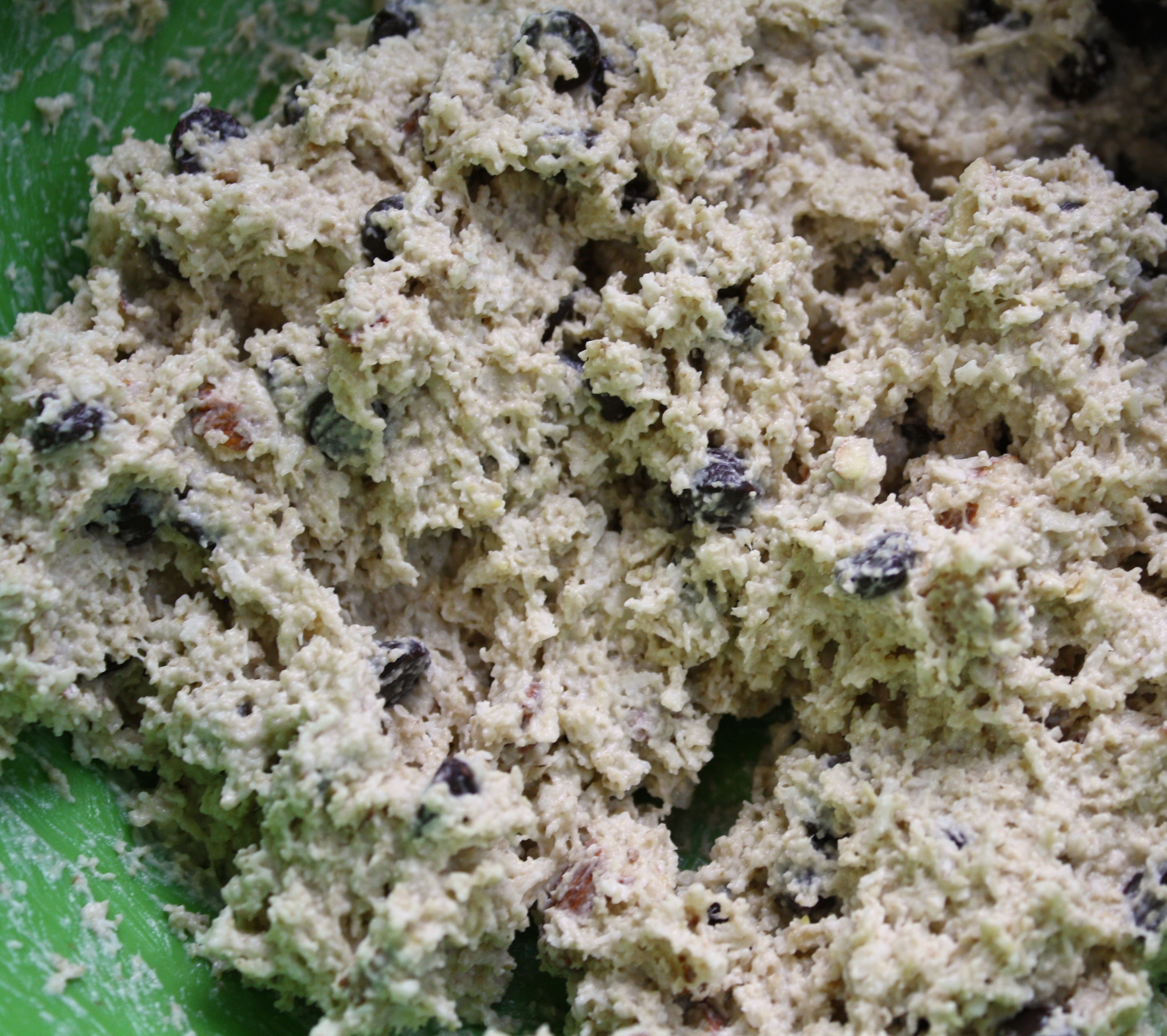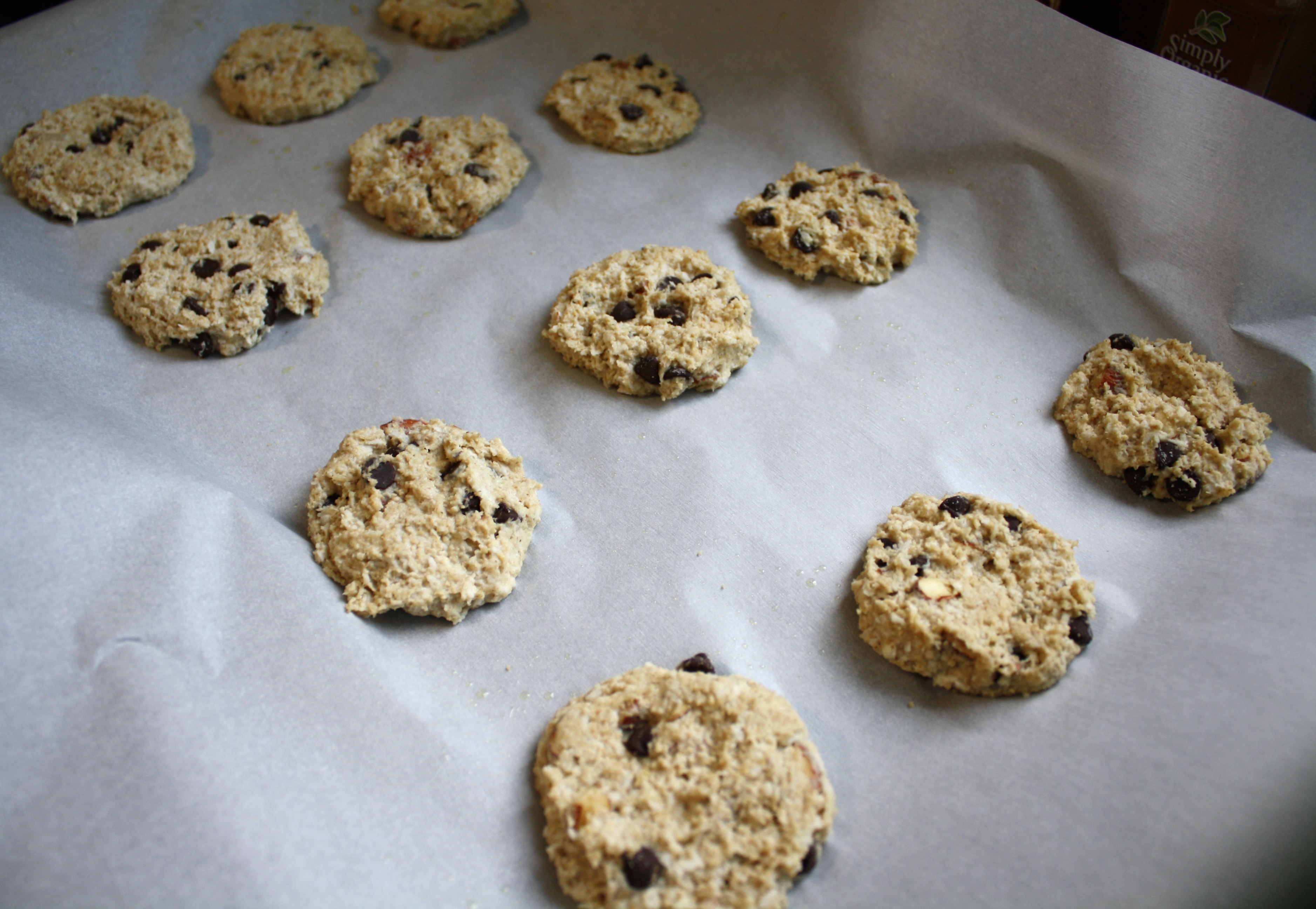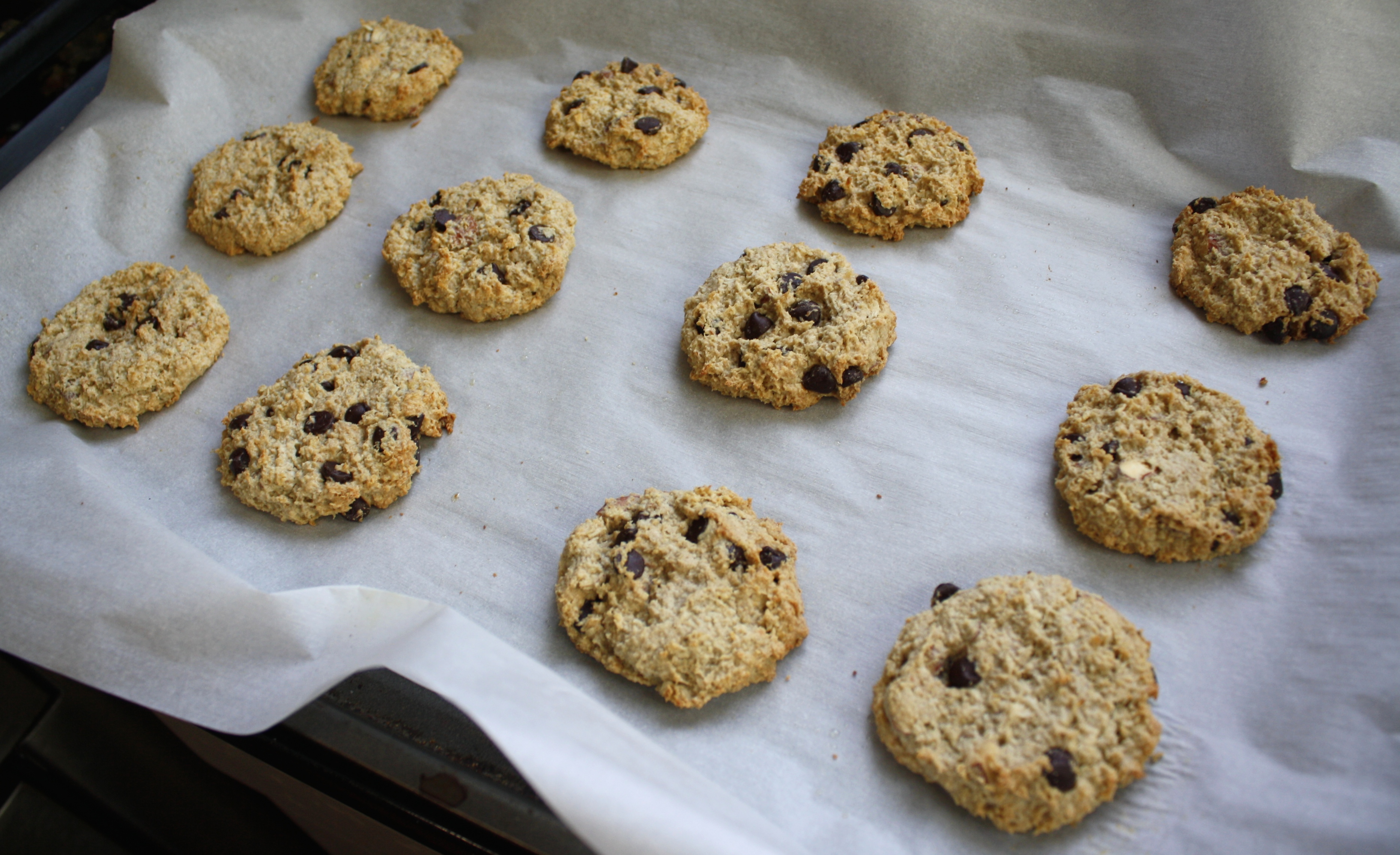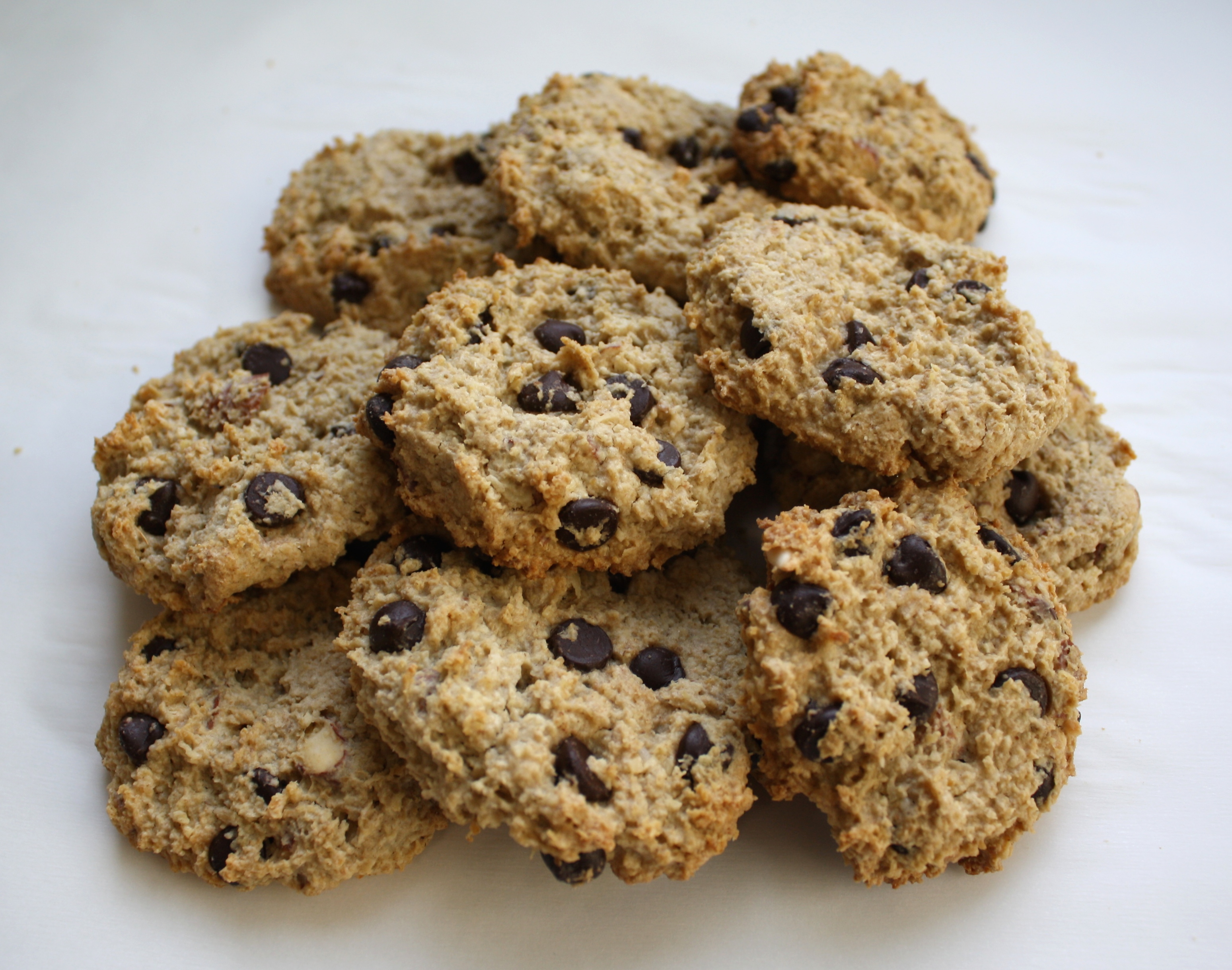 Chocolate Almond Coconut Cookies (Sugar Free & Vegan)
2017-12-20 14:47:15
Instructions
Preheat oven to bake at 350ºF.
In a large mixing bowl, add the oat flour, baking soda, stevia, coconut, and pinch of salt. Whisk well to combine.
In a small mixing bowl, add the coconut oil, vanilla extract, and almond milk. Whisk well.
Add the wet ingredients to the bowl of dry ingredients and mix well until combined. I used my Kitchenaid Hand Mixer, but you can also use a whisk or a large spoon.
Add the chopped almonds and the chocolate chips to the bowl. Fold them in using a large spoon or silicone spatula.
Line a baking sheet with parchment paper and spray with nonstick cooking spray.
Form the cookie dough into balls. I used an ice cream scooper to scoop the dough, then rolled the dough between my palms to form a ball. Place the dough ball on the parchment paper and gently press down with flat fingers until the dough is in the shape of a cookie. (Tip: gently left your fingers, as the dough is sticky, and reshape the cookies afterward so they're round.)
Repeat the process with the remaining dough, forming 12 cookies.
Bake for 28-30 minutes.
Let cool and enjoy!
Notes
Calories: 995 in entire recipe. With 12 cookies, each is about 83 calories.
Bri Healthy™ https://brihealthy.com/