I'm so incredibly honored that I am currently featured on my alma mater's homepage! I graduated from the University of Rhode Island in 2014 with a bachelor's degree in journalism and a minor in communication studies. I experienced some of the best years of my life at URI and I find myself reminiscing on the amazing times I had there quite frequently, and I often daydream about the beautiful state of Rhode Island. I don't think I could ever live anywhere that wasn't a city full-time again, but if I did, I guarantee that it would be in Narragansett, the gorgeous beach town that I lived in for two and a half years.
I am so proud to say that my weight loss story is featured on URI's website. My former roommate actually reached out to me to let me know that my article was posted and that she's been seeing it every time she logs into URI's online communications hub, eCampus. I was so incredibly excited to go check it out for myself and to see a picture of myself staring right back at me. To be featured on the homepage of a place that means the world to me feels so surreal. Attending URI helped shape me into the professional, educated woman that I am today, and to help inspire others from my beloved school's community means the world to me.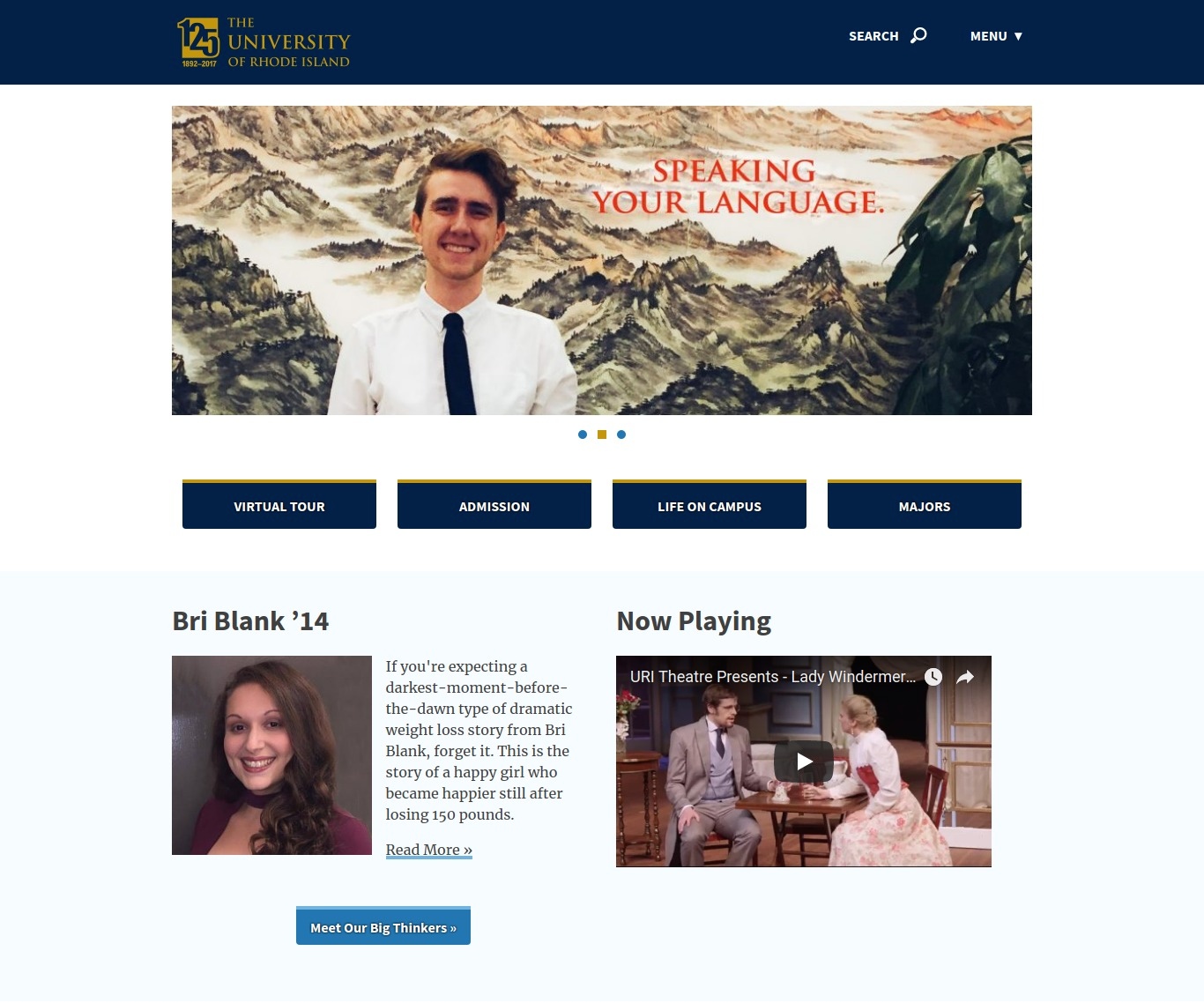 The article was beautifully written by Mary Elizabeth Reilly-McGreen, and it highlights some of the biggest themes of my weight loss journey. Talking to Mary about my journey was so much fun, especially since we both have the knowledge of URI in common. There's a certain connection between people who have attended and/or work at the same place, and I felt that so strongly when I spoke with her. In addition to the article, I was able to give some of my tips to stay on track during the holiday season. This is honestly another dream come true. What an amazing holiday present! Life is so beautiful, folks!