Hey guys! I've been wanting to create this eBook for so long and I finally did it! I feel so proud that I was able to put this together and I know that you're going to love it. My Easy & Clean Steak Dinner eBook comes with three amazing dishes that are lightened up in calories, yet don't sacrifice any flavor! The entire meal can be prepared in less than one hour, making your cooking entirely stress-free. Best of all, I published it just in time for Valentine's Day so you can impress your special someone (or your best friend) with a delicious, clean meal that nobody will believe is healthy!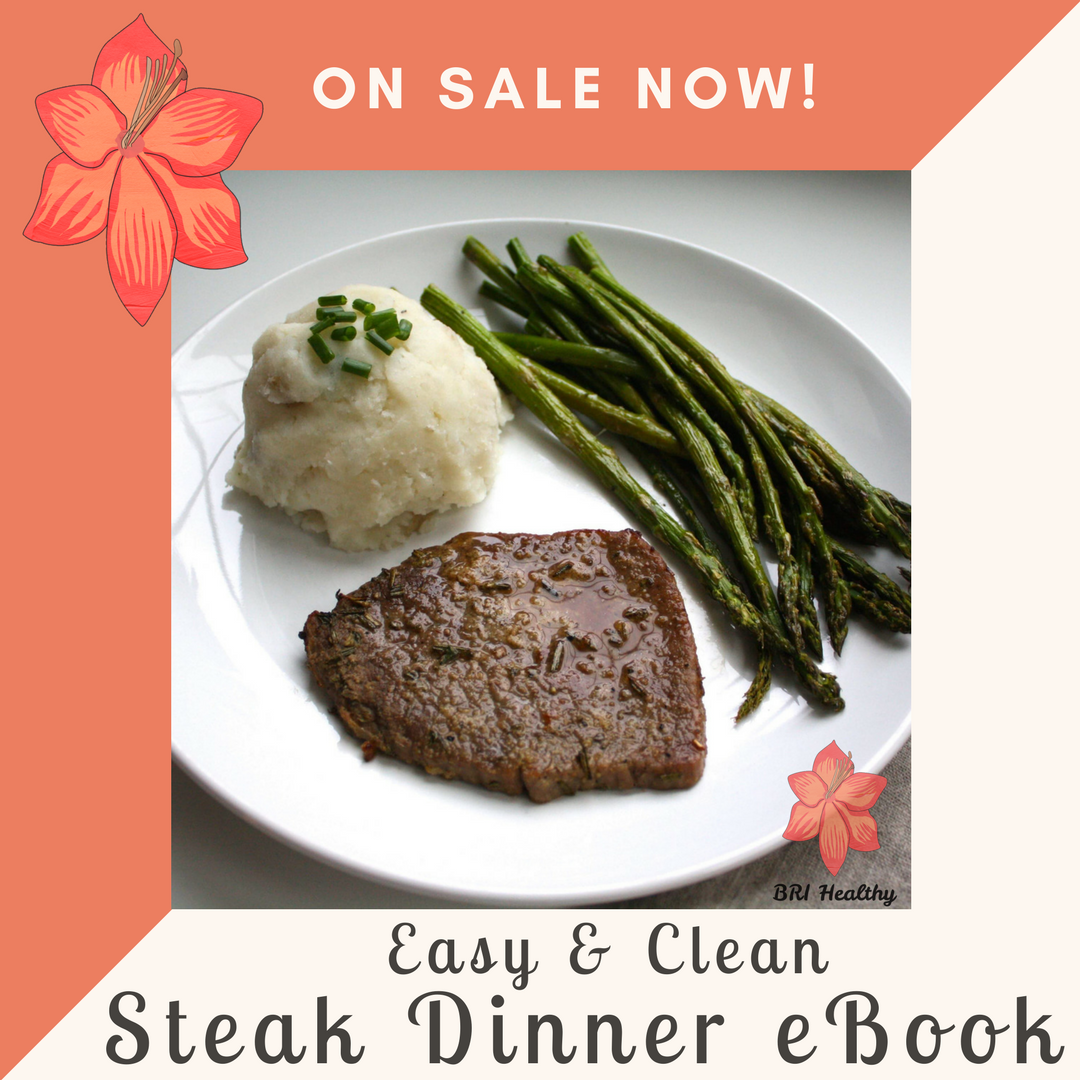 My Easy & Clean Steak Dinner includes a recipe for oven-broiled steak, which is marinaded to tender perfection, mashed potatoes, and the juiciest roasted asparagus. This meal is simple, yet classy, and absolutely delightful. It's sure to fill you up and leave you and your stomach feeling great, too!
In addition to the recipes, this eBook includes helpful tips to prepare this meal without fail. It also includes wine pairings that would be an excellent addition to this meal. I put a lot of time and effort into the making of this eBook and I'm so excited for you to check it out!
This eBook is such a steal – I'm only charging $5 for the entire book! Be sure to click the link below and grab your copy today! When you make this meal, please send me or tag me in any photos you take. Thank you so much for your continued support. I know you'll enjoy this!