Introducing: The "Self-Love Sweatshirt" designed by me, handmade by SURFSET NYC. Click here to grab your personalized, hand-dyed, hand-embroidered, made-to-order sweatshirt! Every purchase supports 2 small businesses, and 5% of sales will be donated to Self Love Beauty, a nonprofit that works to empower people to love themselves through programming, campaigns, and more. Click here to to order your uniquely-made piece!
We made sure to offer inclusive sizing – S to 5X, and each size offers a loving, positive affirmation next to it in the menu, because all people of all sizes are beautiful. Each garment is hand-dyed and includes hand-stitched embroidery. So much loving effort goes into these sweatshirts, and your piece will be unique and will reflect your inner and outer beauty! Choose your embroidery: your initial, a B for Bri Healthy™, or simply choose one heart!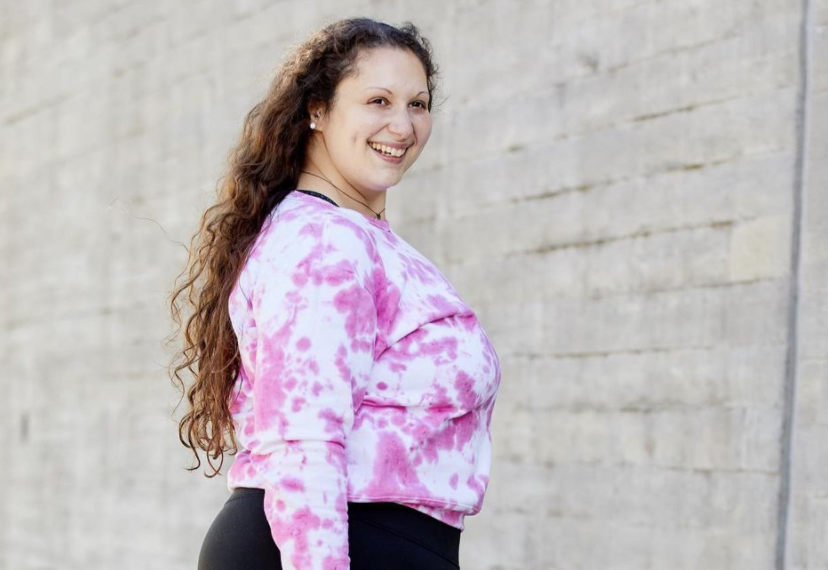 I'm feeling grateful, honored, joyful, and so amazing about this launch! My intention is for you to feel beautiful, powerful, and radiant when you wear this cozy, chic sweatshirt. Each piece is made with you in mind. You are so special, and you deserve to feel amazing!
Click here to order your unique piece. You are beautiful, you are amazing, and you deserve to love yourself. Thank you for being here with me and for being so amazing!