One of my favorite foods as a child was macaroni and cheese. My mother used to buy me the "healthier" mac & cheese frozen dinners when I was younger, but nothing beats fresh-out-of-the-oven baked cheesy pasta. Fortunately, I discovered Banza's incredible selection of chickpea pastas and put them to the test in different recipes. You may have seen my recipe for Healthy Baked Ziti (and if not, you need to check it out!) Needless to say, Banza's pastas have proven to be an incredible substitute for traditional flour pastas. Not only do they taste just like typical pasta (and in my opinion, Banza is a little more flavorful), they are packed with protein and nutrients too.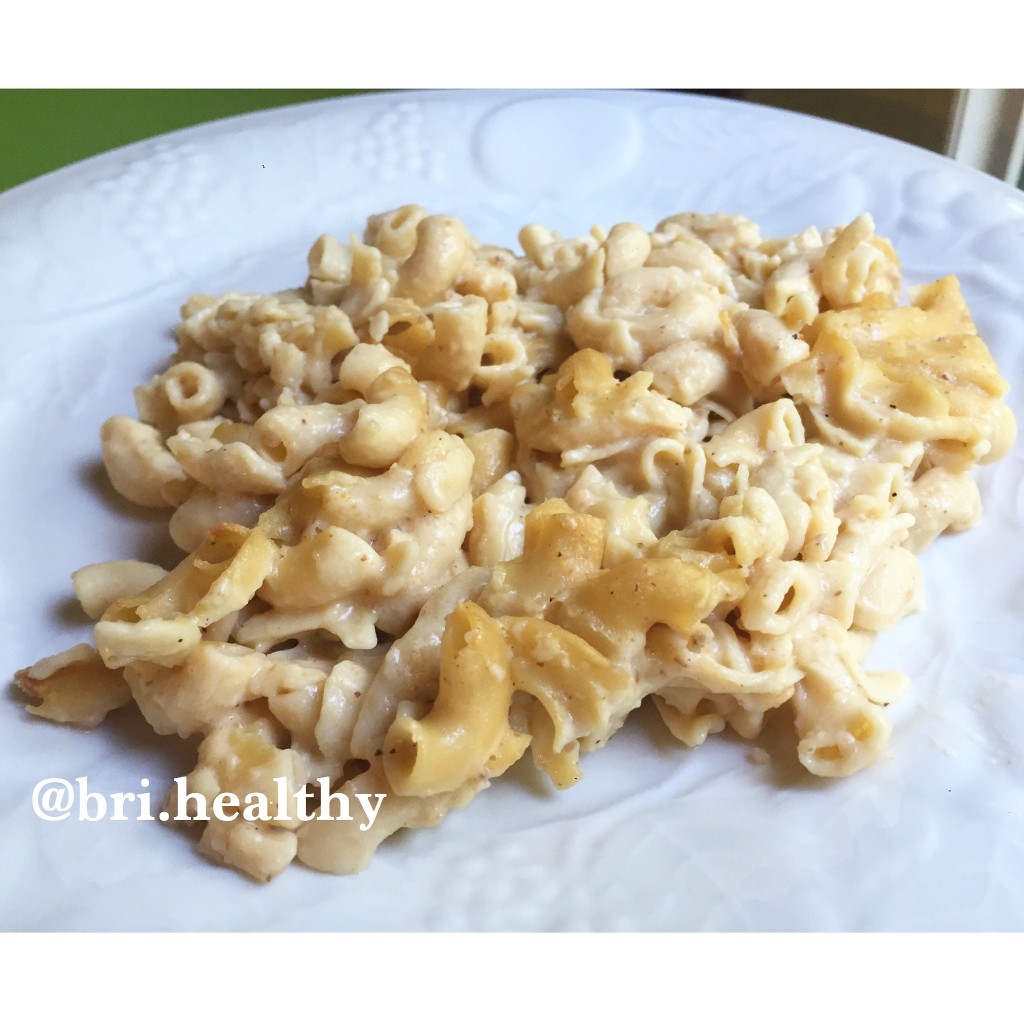 Since I had such great success with my Baked Ziti recipe using Banza ziti, I decided to use Banza macaroni to make a healthy, low-calorie Baked Macaroni & Cheese. On my first try, it wasn't quite as cheesy as I would have liked, but my friend Noelle suggested adding some parmesan cheese and it did the trick! This recipe is absolutely incredible and if you love mac & cheese, you seriously need to give this a try! I followed the steps of this Classic Baked Macaroni and Cheese recipe, but like always, I modified the ingredients and the cook time to be more appropriate for people who live healthy lifestyles. You can most likely find Banza products in your local health food store, or click here to order some boxes to test out
. Trust me, it's worth it! Give this recipe a try today!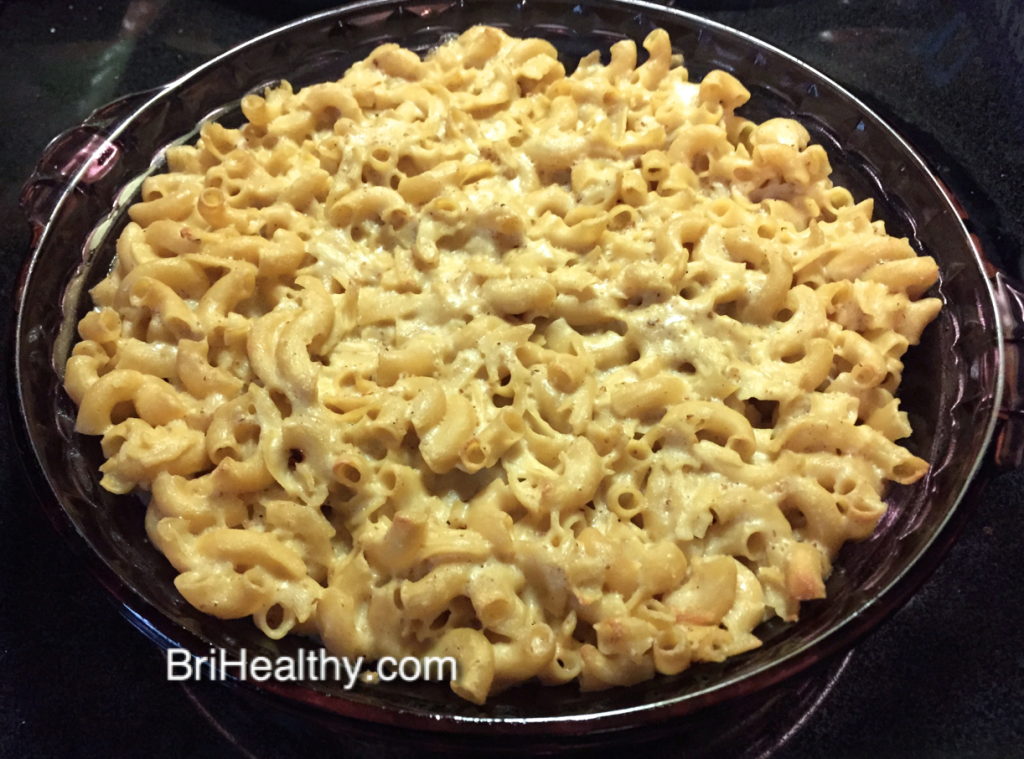 Makes 4 servings
Ingredients
1 box of Banza macaroni
1 tbsp extra virgin olive oil
2 tbsp oat flour (finely ground whole grain oats)
2 cups unsweetened almond milk
1 cup reduced fat cheddar cheese (I used Sargento Reduced Fat Cheddar Jack)
⅛ cup parmesan cheese
½ teaspoon salt
Black pepper
Optional: crushed red pepper
Ingredients
Preheat oven to 400ºF.
Put a pot of water on the stove to boil. Once it's boiling, put the pasta in and stir. Banza cooks fairly quickly, so make sure to check it frequently. Drain it when finished.
Heat a saucepan on medium-low heat. Add the olive oil and heat until warm.
Add the oat flour and whisk constantly for about 3 minutes.
Microwave the almond milk in a bowl for 1 minute and 30 seconds. Add almond milk to the saucepan and whisk constantly for about 5 minutes or until thickened.
Add both cheeses and the salt, a few shakes of pepper, and crushed red pepper if desired. Whisk constantly until the cheese is melted and well blended.
Add the pasta to the pan. Mix well and make sure the macaroni is coated with the cheese sauce.
Spray a baking dish with nonstick cooking spray and put the macaroni and cheese evenly into it.
Bake for 8-12 minutes, or until the top of the macaroni and cheese is golden.
Enjoy!
Calories: with the ingredients I used: about 1400 in the entire recipe, making each serving 350 calories.