On a chilly autumn day, there's nothing quite like a bowl of hearty soup to warm your body and your soul. Pumpkin is a prominent flavor during fall, and although some people may disagree with its "basic" trendiness, it's a delicious, nutrient-dense ingredient that's here to stay. I love the flavor of pumpkin in most of its shapes and forms and it makes an excellent star ingredient of a soup. This soup is thick enough to be similar to a bisque, but not as thick as a chowder. The spices involved in this recipe give it a satisfying kick and the pumpkin seed topping is a perfect touch.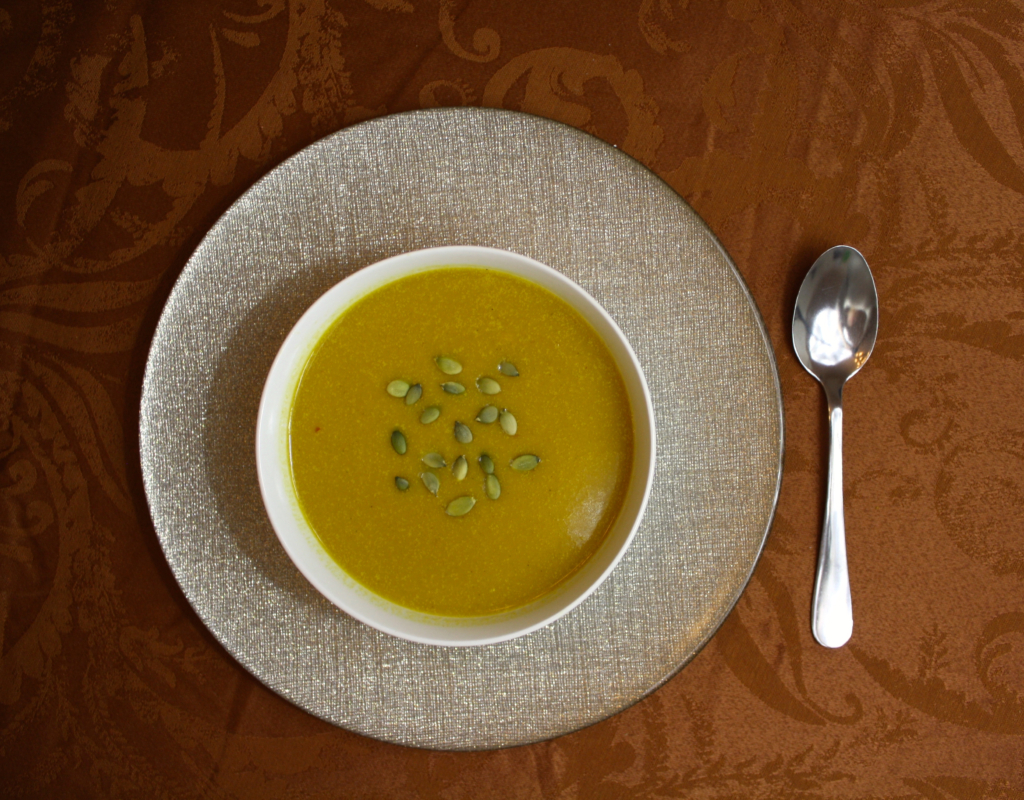 Many people tend to overlook appetizers for Thanksgiving meals, but having a healthy starter can help you to fill up so you don't overdo it on the typically less healthy main courses and side dishes. The beauty of this recipe is that it's not feast-specific: you can make this at any time of year. I know I'll be making it more throughout the remainder of fall and this upcoming winter. I'm eating some while writing this and I can't tell you how pleased my taste buds are. Plus, it's very filling and less than 100 calories per serving!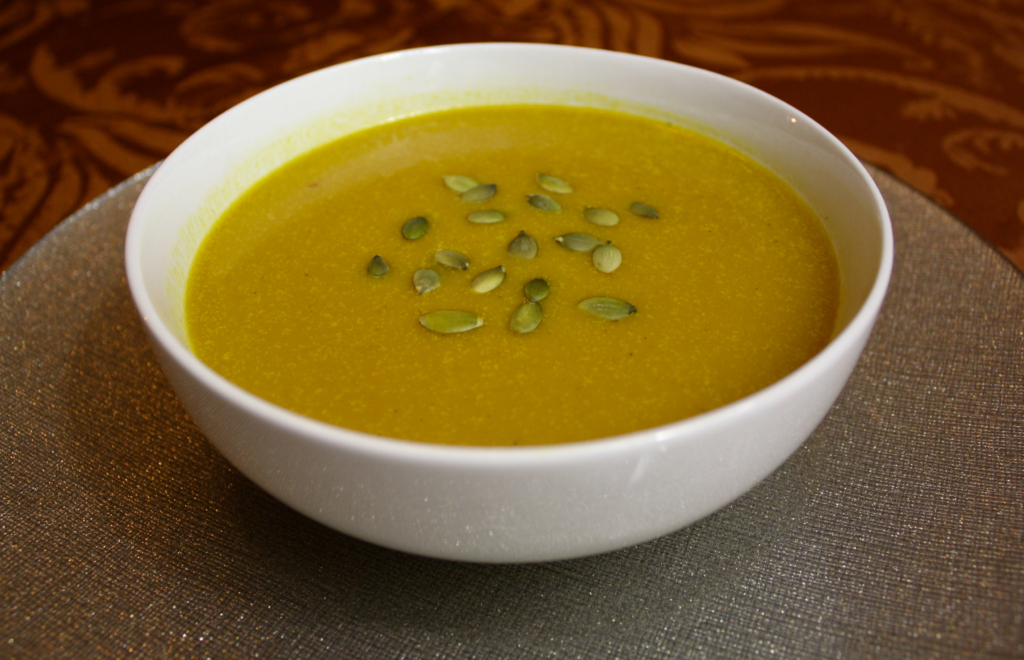 If you're a pumpkin fan, you need to try this. It was an easy soup to throw together and even if you're a beginner chef, I guarantee you can make this come out great. If you're a fan of butternut squash bisque, it's very similar, so you'll enjoy this as well. Give this a try very soon, whether for Thanksgiving or on a regular day. I know I'll be making it frequently!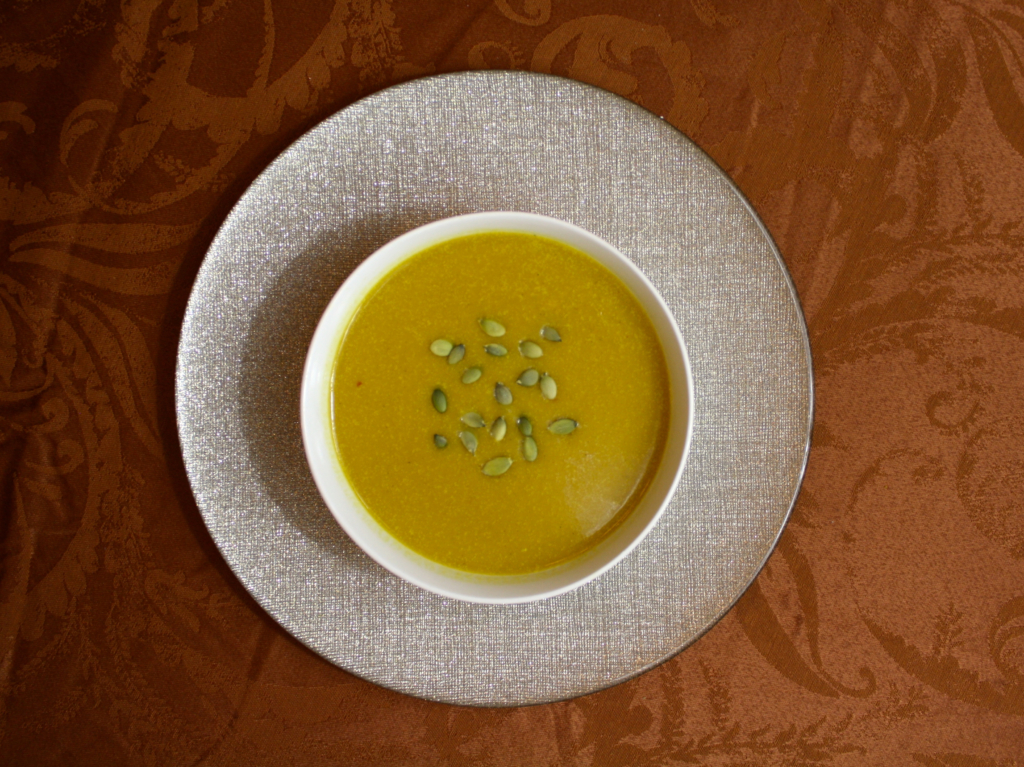 Autumn Pumpkin Soup
2016-11-17 17:49:06
Serves 4
Ingredients
2 cups (or 15 oz can) pumpkin purée
2 cups vegetable broth
1 cup unsweetened almond milk
1 tablespoon extra virgin olive oil
2 cloves garlic, minced
½ sweet onion, diced
1 tablespoon maple syrup
1/4 teaspoon nutmeg
1 teaspoon salt
1/8 teaspoon black pepper
1/8 teaspoon crushed red pepper flakes
Pumpkin seeds (pepitas), for garnish
Instructions
Heat oil in a large pot on medium-low heat.
Sauté onion for about 3-5 minutes, then add garlic. Sauté until onions are translucent, about 3 more minutes.
Add the pumpkin purée, vegetable broth, nutmeg, maple syrup, crushed red pepper flakes, a pinch of salt, and black pepper.
Cover the pot and let simmer for 25-30 minutes.
Add almond milk and stir.
Remove the pot from the heat. Use an immersion blender to blend the ingredients in the pot until fully smooth. Alternatively, let the soup cool a bit and then blend it in a blender and return it to the pot.
Garnish individual soup bowls with a sprinkle of pumpkin seeds (pepitas) and enjoy!
Notes
Calories: (without garnish) about 380 in entire recipe. Per serving about 95
Bri Healthy™ https://brihealthy.com/