If you're looking for an easy, healthy appetizer to make for a dinner party, for a holiday like Thanksgiving or Christmas, or even just as a healthy party food option to entertain guests, this cheese board is what you're looking for! I threw this easy, yet elegant cheese board together for my Thanksgiving talk show episode, and it is wholesome, delicious, and you can feel great while eating it, too!
Feel free to jazz it up with anything you'd like. I used a simple combination of healthy ingredients: aged cheddar cheese, green grapes, Brie cheese, dry roasted mixed nuts, and mixed dried fruit. You can have fun adding your own flair to it! That can include strawberries, goat cheese, honey, vegan cheese, crackers, figs, or truly anything that your heart (and taste buds) desire!
This recipe is so simple, yet can make a party or gathering instantly fancy! Enjoy this recipe and tag me in your stories or photos on Instagram @bri.healthy when you recreate it!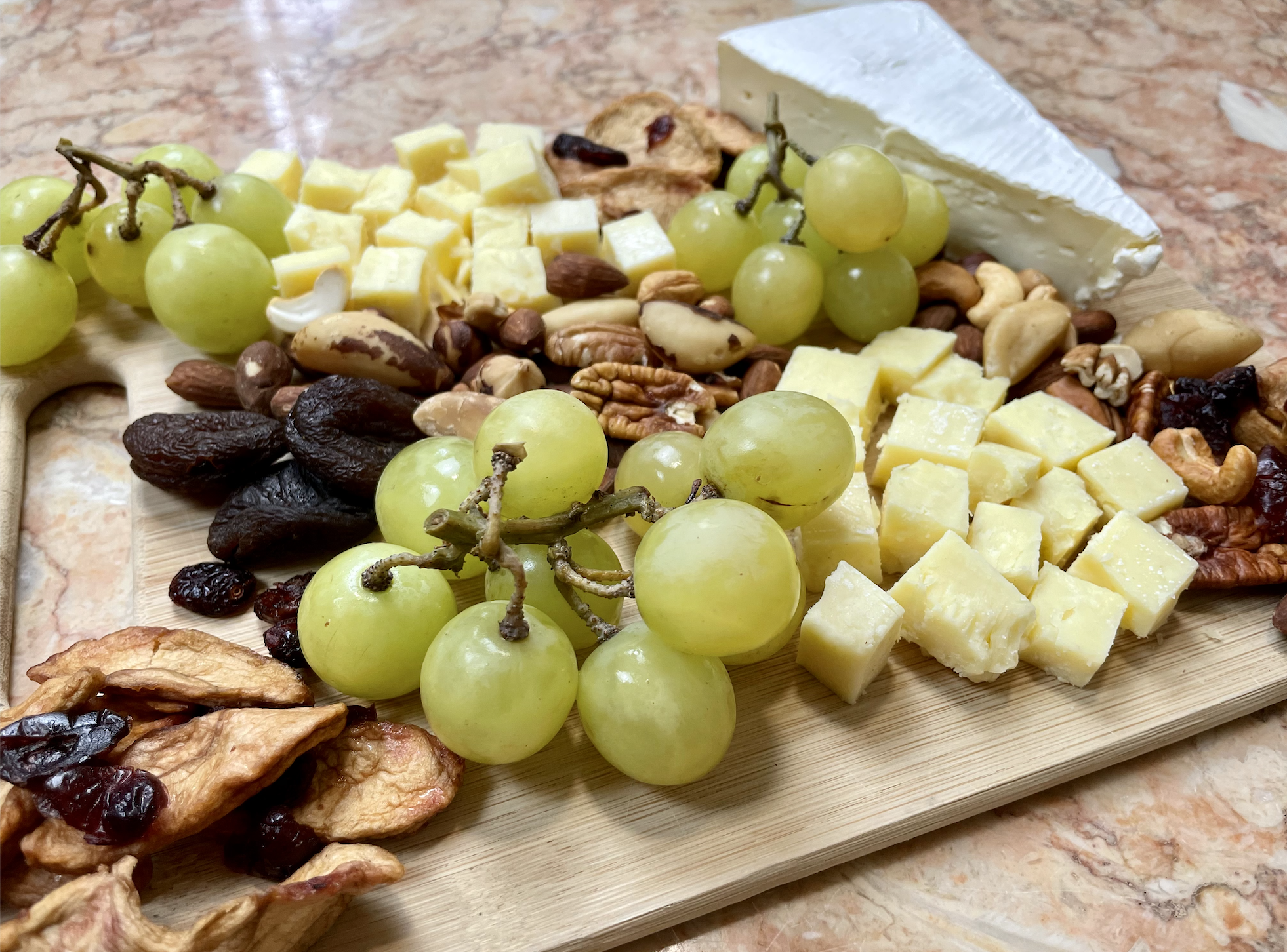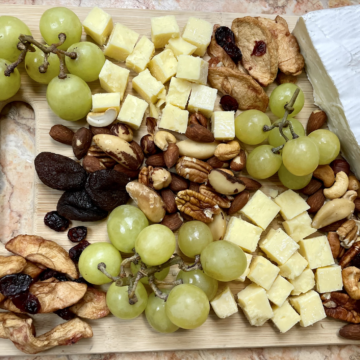 Healthy Cheese Board Appetizer
An easy, yet elegant healthy cheese board for any dinner, party, or gathering!
Ingredients
Cheddar cheese, cubed

Green grapes

Brie cheese

Dry roasted (or raw) mixed nuts

Dried mixed fruit
Instructions
Arrange all ingredients on a wooden cutting board or large, flat serving plate. I like to put a bit of each ingredient in different areas to make it look fancy. Have fun and enjoy!